Phew! This past weekend summer showed up in Tacoma in a major way. We even broke 90. Pretty damn hot for us PNWers. Dan only had one pair of shorts and he wasn't a fan of them so we went thrifting to search for a suitable pair to beat the heat. I ended up finding a pair too! I've been looking for some high waisted, casual shorts, and Goodwill came through for me.
We heard that some friends were heading down to the Ruston waterfront to cool down, so we biked down to hang out. It was super fun. There were kids everywhere jumping off the pier, someone had set up a slackline over the water, everyone was soaking up as much summer as they could, including us. Of course, the Puget Sound is still freezing cold so I opted not to do any pier jumping. I wore my black polka dot bikini and these shorts, though, so I definitely could've taken a dip. Afterward we all rode our bikes down the Ruston bike path and back. So much fun to ride with a group of people all single file.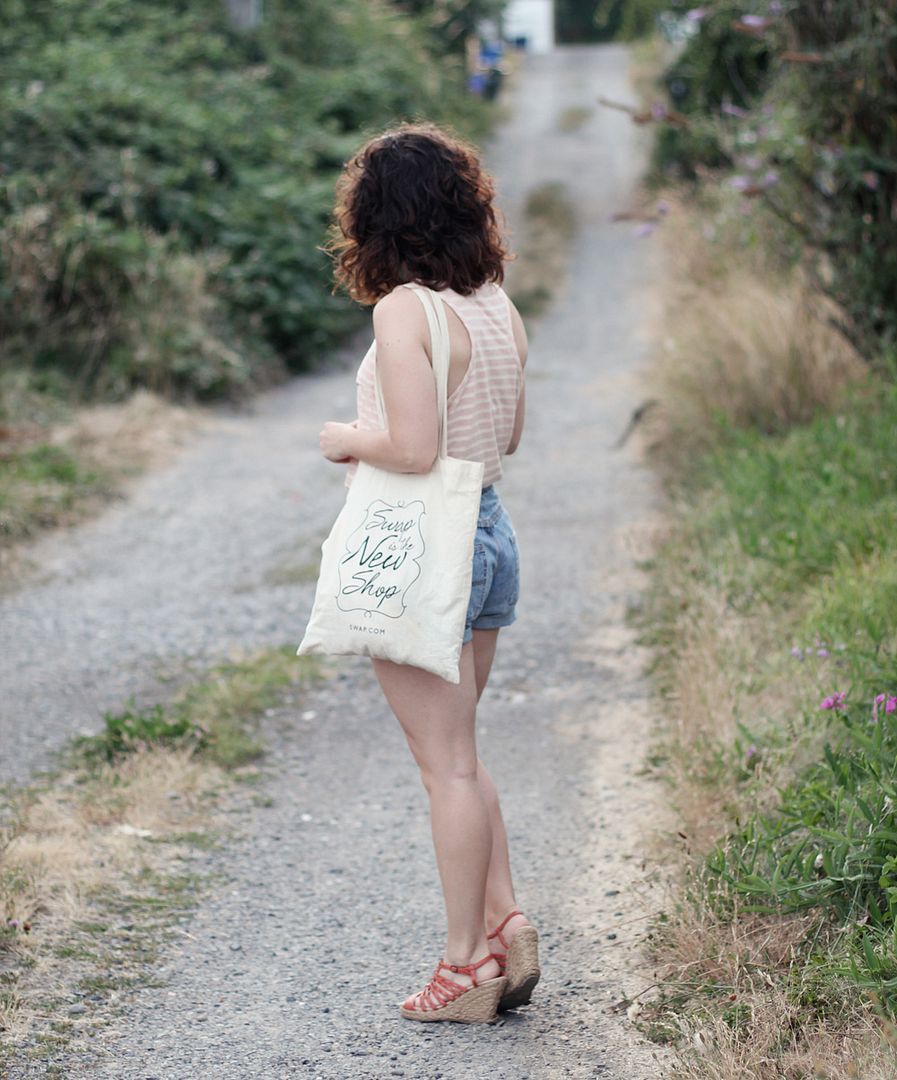 Sometimes it seems silly to even call hot weather outfits like this an "outfit." It's really just putting on the minimum amount of clothes so you don't walk around naked, which would be preferable in such heat (though perhaps asking for a sunburn in sensitive areas). I do like simple outfits though, perhaps for their novelty. So much of the time it's cool enough to layer and I enjoy layering, so actually having warm enough weather to just throw on something like a sundress and sandals is pretty nice.