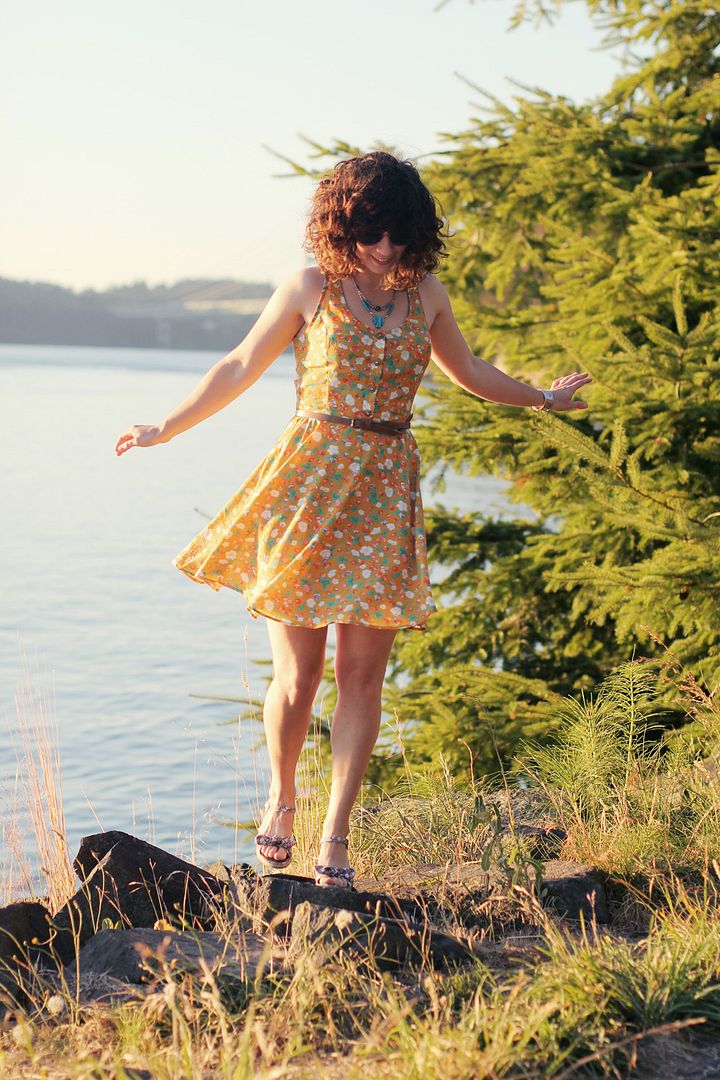 I went down to Titlow Beach, where we had our
bride & groom photos
, to do these outfit photos but when I got there the tide was all the way in! I didn't realize the tide even got that high. Luckily there's a little path that goes along the edge of the water, next to the train tracks. Near one of the spots I took photos, there was a cute middle aged couple sitting below the path nearly out of sight right by the waters edge. They had brought some food and were enjoying each other's company as the sun set and the water gently lapped against the rocks next to them. I wondered if that was a spot they went to frequently. One of those "our spot" kind of places. I'd love to find a place like that with Dan. A little date spot to sit and enjoy nature and each other's company.
Living near the water is so calming. Growing up I always lived near a lake and Cook Inlet was never far away. As a teen, I remember being awake at 3 am because of insomnia, and walking to the kitchen to look out the back door out over the lake, with the city's glow hanging in the night sky. For some reason it was reassuring. I still like going up to that back door late at night when I'm back in Anchorage and looking over the lake. My parents are talking about moving out of Anchorage in the next few years and I'll definitely be sad to not go back to that house. We moved there when I was in 6th grade, I think, and spent so much of my adolescence in that house. But both of my brothers are moving out this fall to go to school in the Lower 48, so it'll be a big empty house with just my parents there. This past year has been a new season for pretty much all of my family members. I got married, my littlest brother graduated high school and goes to college in a few weeks, my other younger brother is moving out of state to go to school, and I think my parents are feeling this new season affecting them as well. It's kind of fun to see everyone moving onward and upward to new things. On the precipice of unknown experiences awaiting them.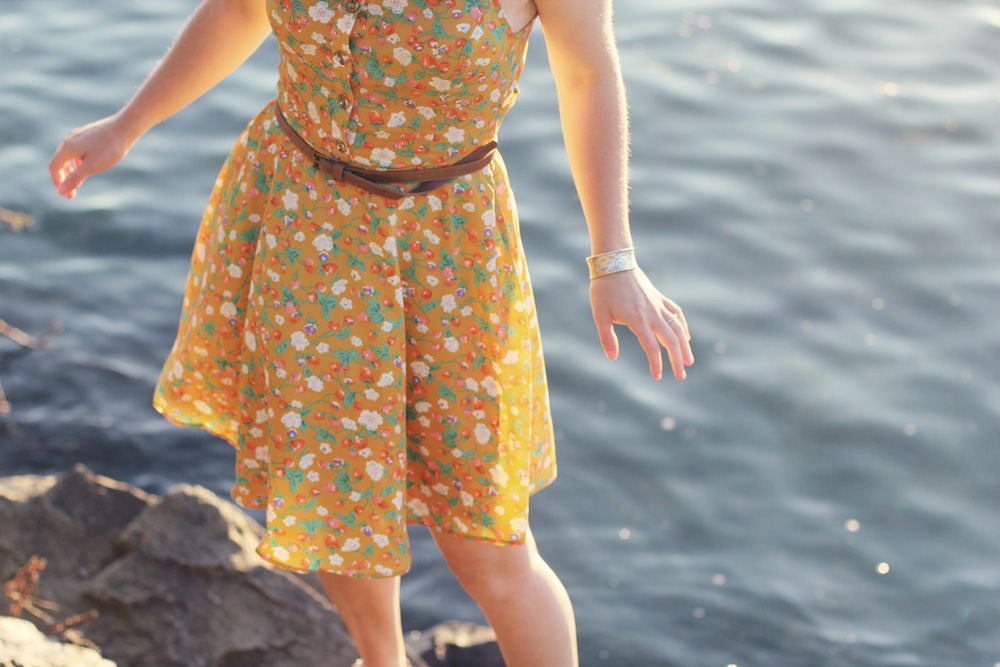 necklace/roadside stand in AZ :: bracelet/vintage (mom's) :: tote/hand embroidered
This dress reminds me a lot of my
favorite sundress
. It has the same airiness to it, and is really easy to wear. Plus, the back is just gorgeous. I love when I slip into a new dress and it just molds to my body like it was made for me. I wore it two days in a row just because it was the perfect dress to wear in the heat. I'm actually discovering all these sundresses that I got during the winter and never got to style without layering them with tights and cardigans and scarves! I want to bring them all out and wear them during this hot spell we're having so they can be worn as actual sundresses before the weather cools back down.