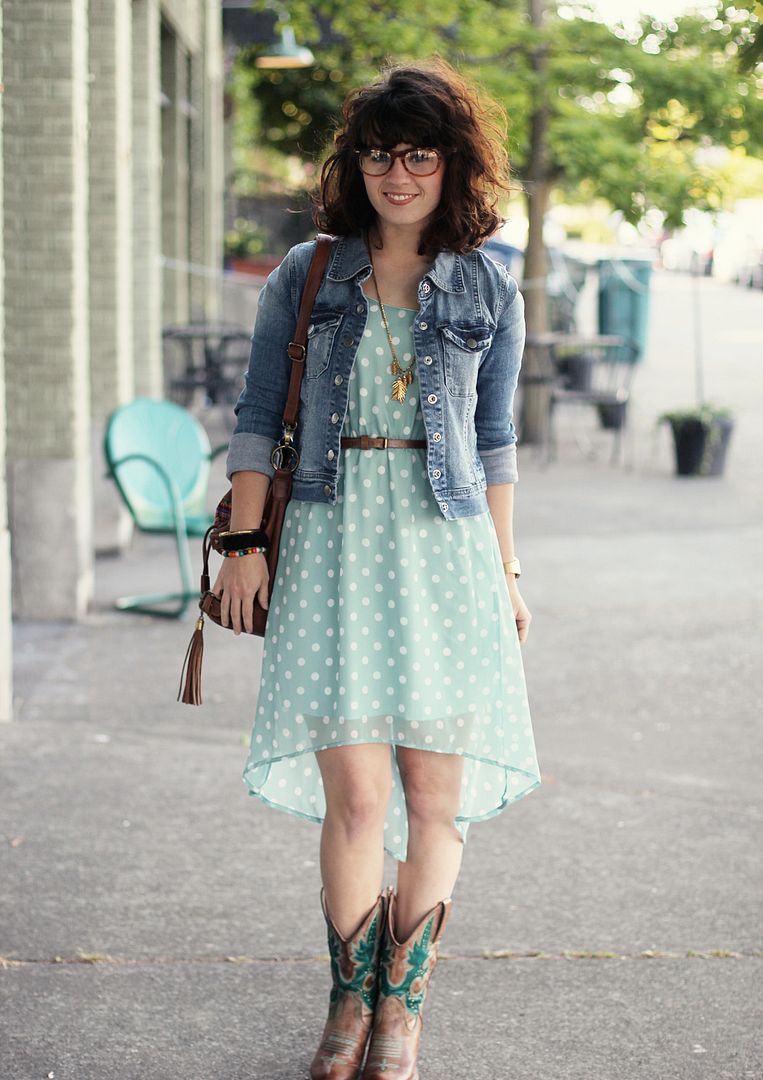 The Brave and I pulled into Austin, Texas
right before Thanksgiving
. It was about 85 degrees (child's play to all of you in the South, I know) and I'm pretty sure I almost passed out from heat stroke as I was pulling into the parking lot of
Epoch Coffee
. I was meeting a journalist there to do an interview for VenusZine (which ended up never being published). I remember laying in the Winne feeling woozy and trying to feel normal before I had to be fully conscious for the interview. I'm pretty sure my body was like, "Hey! It's November... there's supposed to be like 3 ft of snow on the ground!" But anyway, I started feeling better after a bit and went into Epoch to order something cold and refreshing. I really loved the vibe that Epoch had, and being an Alaskan/Northwest gal I was happy to sip on some delicious coffee. At that point I had already been thinking about opening a coffee shop someday, so it was more inspiration to file away. It was pleasant to find myself in somewhere with that familiar Northwest-hipster-coffee-house vibe, after being in the deep south for a while. A little taste of familiar territory. Right next door to Epoch Coffee is
Blue Velvet
, which is an awesome little vintage shop. It was funny running across a vintage shop called "Blue Velvet" because I'd just been to Elsie's shop
Red Velvet
!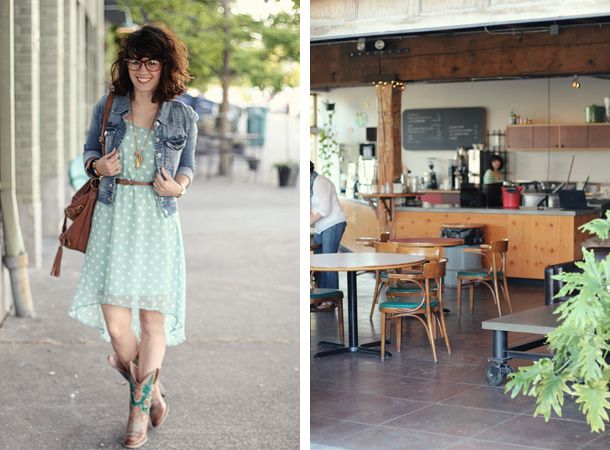 Here in Tacoma, one of my favorite coffee shops is
Bluebeard Coffee Roasters
. After BBC closed I was out of both a job and my favorite coffee shop. Luckily Bluebeard opened shortly after (and my favorite coworker started working there after BBC closed!). The roast all their own beans, and their coffee is delicious. Fun fact: I actually wanted to have my wedding/reception at Bluebeard! But we decided it'd probably be too small of a venue and it's right on 6th Ave so parking for guests would've been a nightmare. We ended up giving all our wedding guests each a little 1/2 lb of Bluebeard coffee beans as favors, though. We figured it'd be a fun way to give people a little taste of our town/the Northwest. Since we frequented coffee shops almost daily while we were dating (and still do), it was also a bit of our dating history in a way.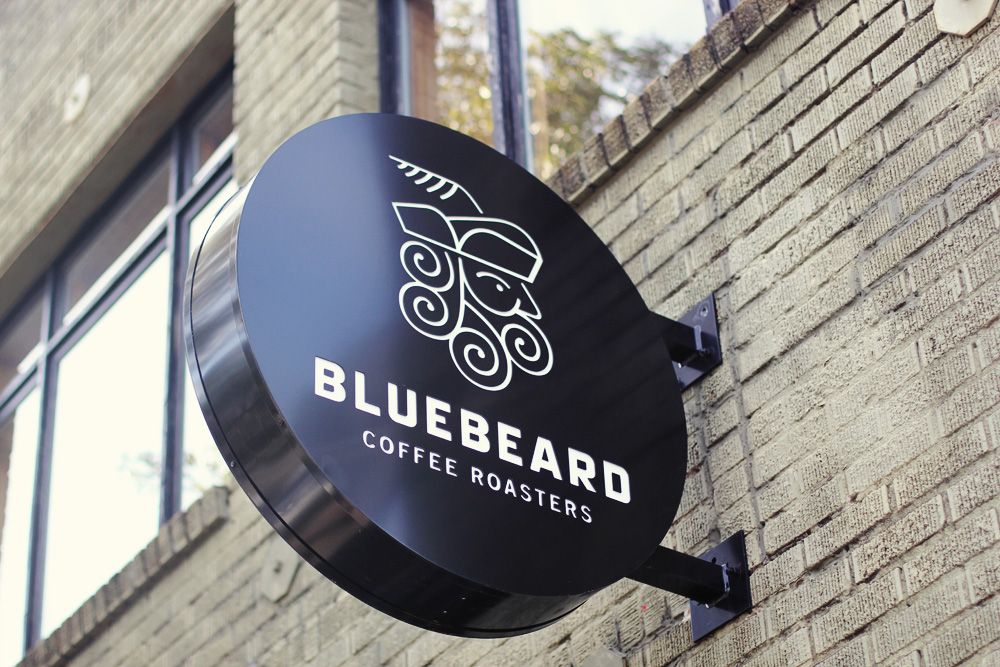 One of my favorite summer drinks is an iced americano with some almond syrup. It's cold and has delicious coffee in it, but it also has that sweet kick of almond syrup. I have a strong affinity for almond syrup. Back in the 90's when I was a kid, my dad bought a
La Pavoni espresso machine
and would make
cappuccinos
and such at home. I thought my parents were super cool and wanted to be just like them, so I did silly things like made a replica of the La Pavoni machine... out of printer paper. Yeah, just white printer paper. I don't know. But anyway, my dad would make me steamers and put almond syrup in them. So delicious. To this day I'll still get almond steamers and it tastes like pure nostalgia.