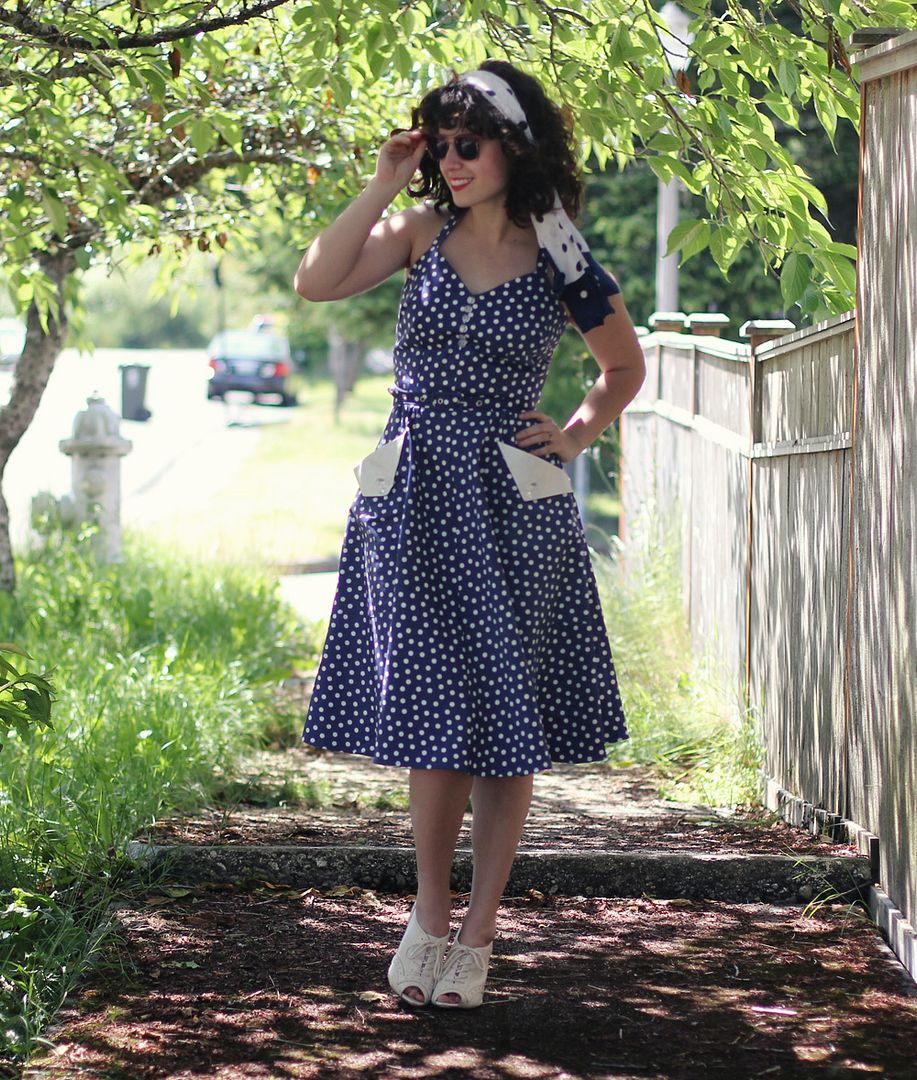 I love that the shoes I wore for my wedding were just this old pair of seychelles that I had. It makes me feel like I don't have to be cautious when I wear them now, because they already had dirt stains on the heels from various outfit shoot excursions before the wedding. They're more special now, but not in the way that you put them behind glass and never wear them again. I feel the same way about souvenirs from trips. I'd much rather have an article of clothing, or something that will remind me of the trip due to regular use, instead of a knickknack that gathers dust on a shelf.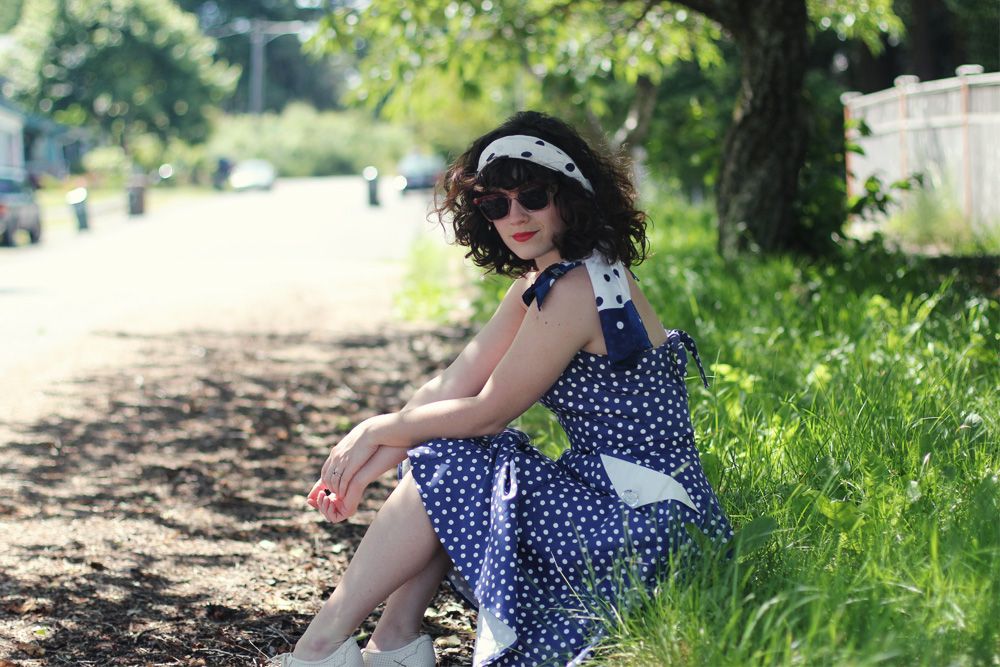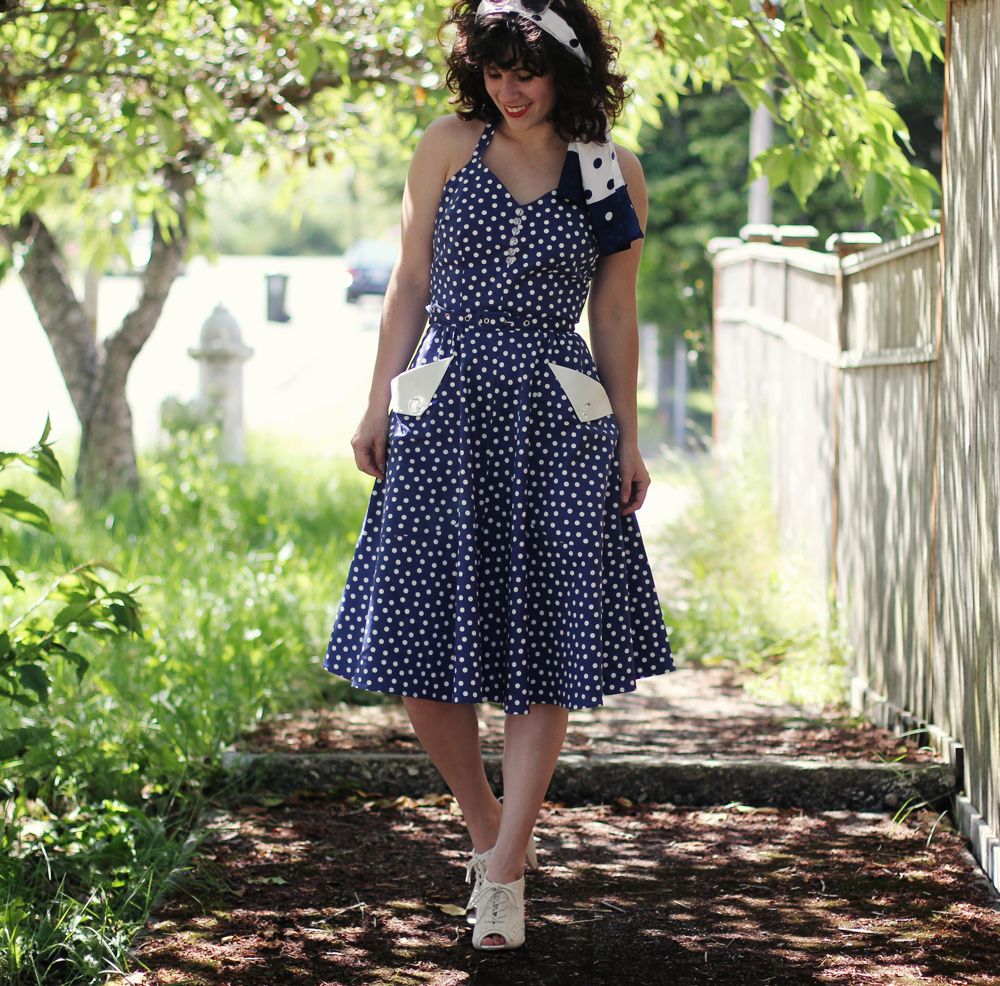 The lovely folks at Trashy Diva were so nice to send me this amazing dress. The straps are actually meant to tie at the shoulders, but I have such small shoulders that shoulder straps usually tend to fall off my shoulders all day long. I realized that I could untie the straps and turn it into a halter top, which works
perfectly
for me! This dress is beautifully constructed. The fabric is really thick, and while the length is a bit longer than I usually do due to my short stature, I love this dress. I may hem it up a couple inches so it hits at the knee, but first I want to see how it works with a petticoat to give it a bit of volume and keep the skirt from looking too heavy.