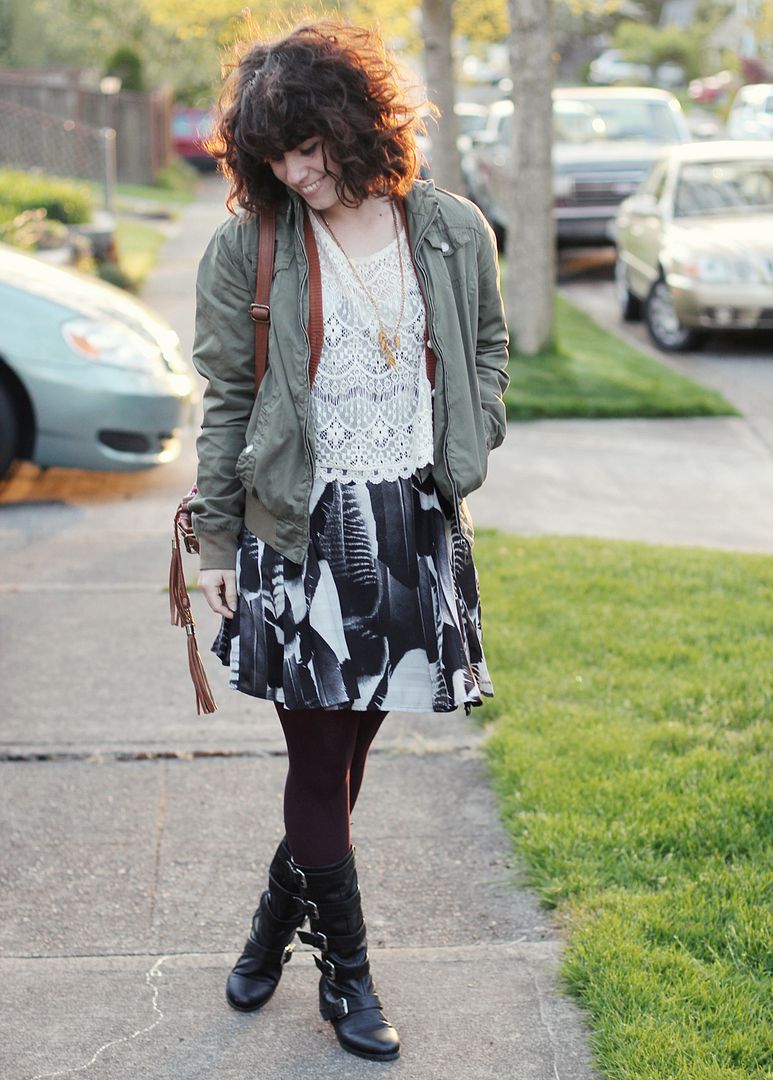 Today Dan & I spent most of the day in a car driving up to Mount Vernon to see his grampa who is in the hospital not doing too well. It was a nice little trip, and I'm glad Dan got to see his grampa. I think he's doing better, but we're not sure. Apparently he was doing better today than he was last night, so that's good! By the time we got back to Tacoma we were in need of a good leg stretching, so we took a walk to the Co-op as the sun was setting. Felt so good to move around after being stuck in Seattle traffic for hours. The drive was nice, though. We had a good solid chunk of time together, talking about things we want to do and places we want to go. We're both feeling like we're in a weird place in life right now, and also quite stressed out with various things going on. It was good to have time to talk and process and think out loud.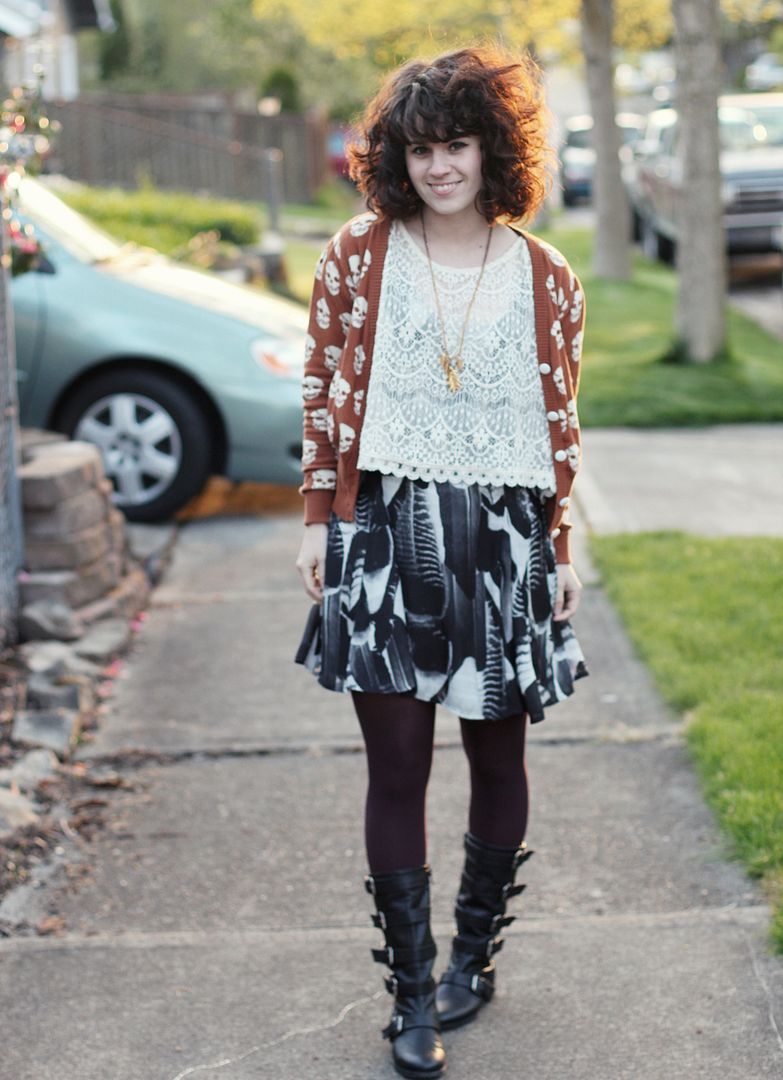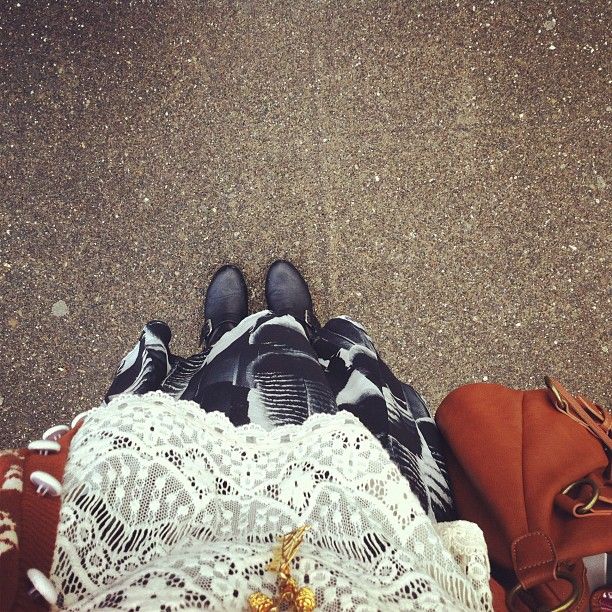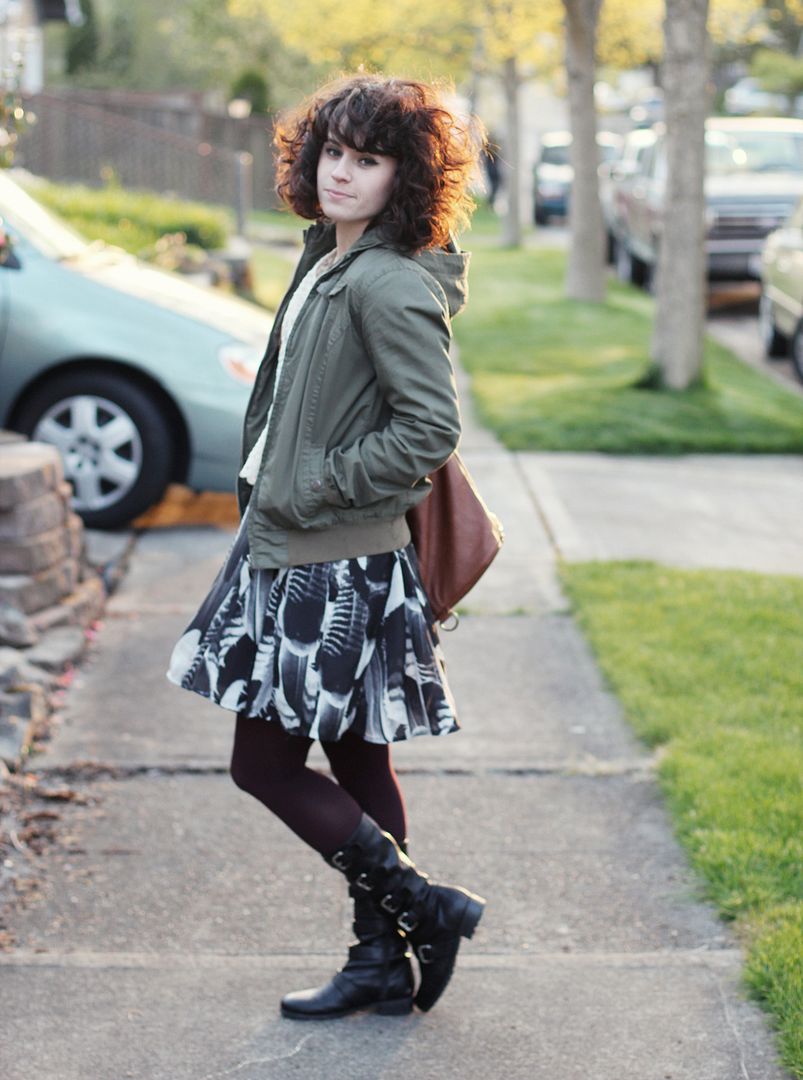 Can you believe these boots!? I thrifted them the other day from the little kids' section! I love checking the kids' section for shoes because they're cheaper than adult shoes and fit me better. I think these were from the Dolce Vita for Target Collection from a couple years ago? One of my favorite pairs of boots is from that collection, so I wouldn't doubt it! I also thrifted a really pretty dress to wear to my brother's graduation. It's strapless, which I usually don't go for, as I don't really have the decolletage to hold up such a dress, but it fit pretty well, so hopefully it'll work. If not, I'm sure I can scrounge up another option or two from my closet. I think my
Eva Franco glasses dress
would be pretty cute for a high school graduation, eh?