Like my green floral dress, this is another dress I got in the middle of winter, but couldn't resist the beautiful springy print. I'd actually had my eye on this dress for many many months and ended up grabbing right before it sold out completely. The print is just irresistibly vintage and it'll be the perfect sundress once summer decides to show its bright shining face. On this particular day, however, it was too chilly to shed the ubiquitous denim jacket.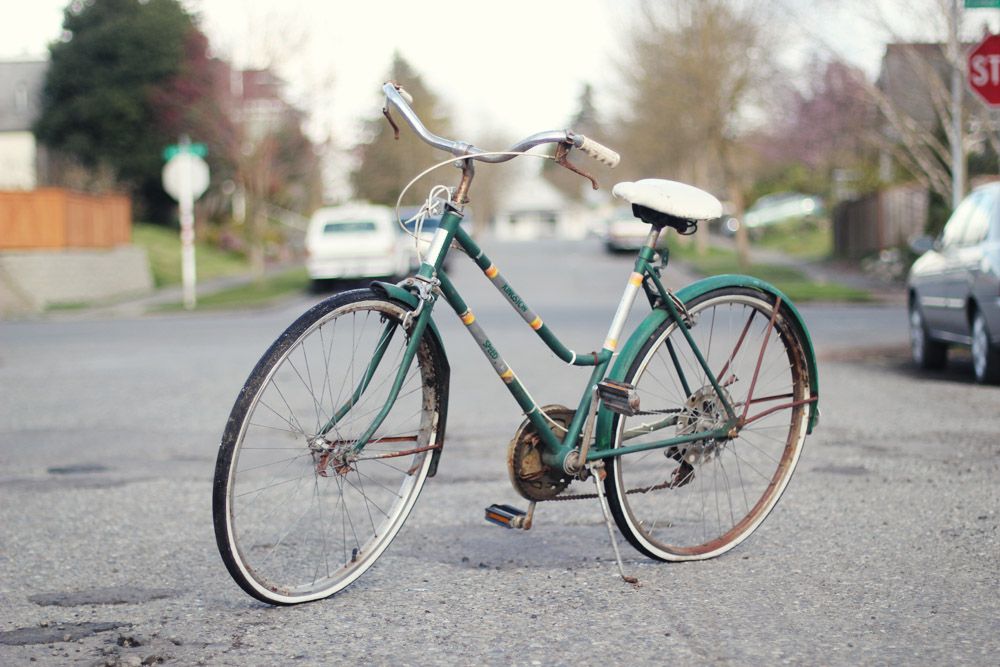 As you can see, this is the bike that has been rusting away on the side of our house for who knows how long. Under all the rust, though it's really cute, and I'd love to add a couple baskets to it and turn it into my farmer's market bike. It's the perfect height and the step through frame will be great for wearing dresses and dismounting less awkwardly than I do now with my fixie. It needs a lot of work. There's a ton of rust and the brake lines are totally nasty, so I think I'm going to try to take advantage of
2nd Cycle
, which is this great volunteer-run community bike shop with lots of used parts and bike-smart people hanging around to ask for help.