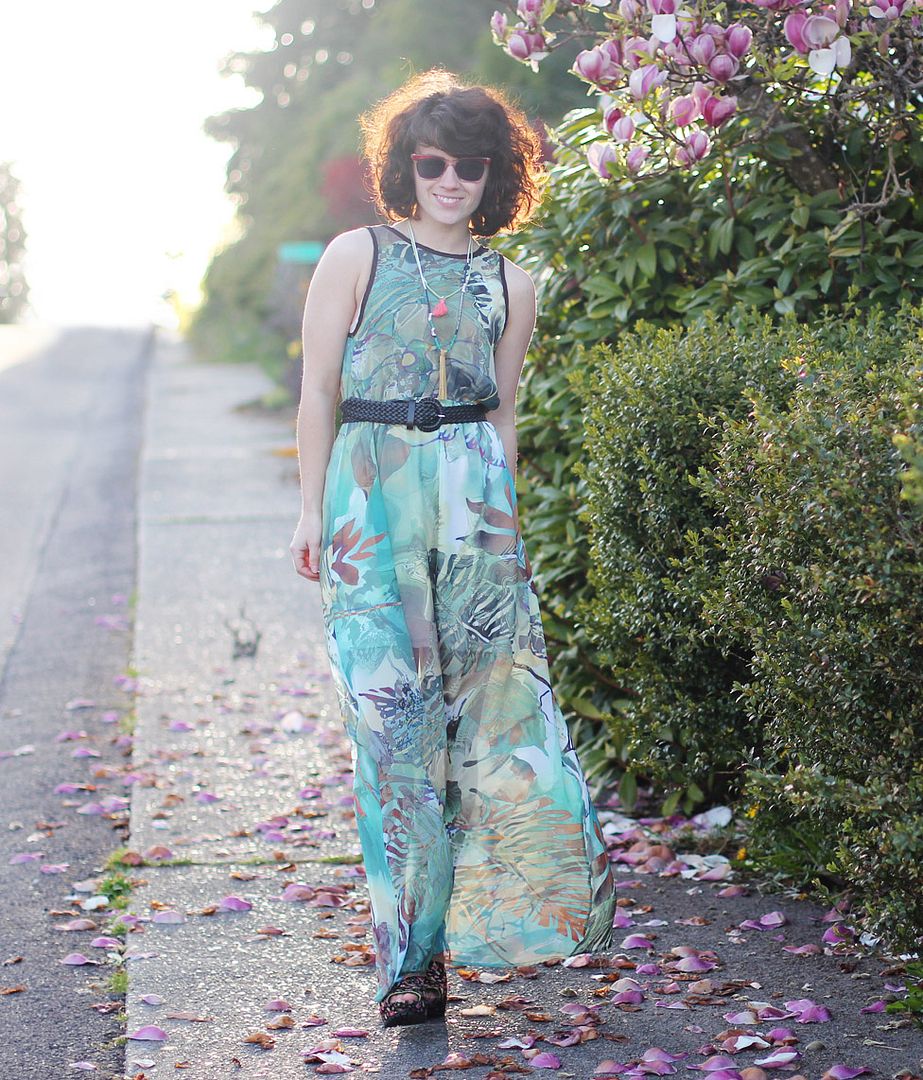 I've been trying to branch out and get some pieces that are out of my norm, and when I saw this maxi I just fell in love. I feel like maxi dresses instantly make me feel more elegant. Maybe it's because special occasion dresses are usually floor length, but I felt pretty fancy wearing this outfit... in a bohemian sort of way. It actually felt like an outfit that would fit in well at Coachella, so maybe I'm feeding off all the Coachella vibes on the web right now.
It cracks me up how people who have their own personal style get all bohemian and music festival-y for Coachella, though I can't say I blame them. I'm a sucker for dressing a certain way for events. If I was going to a vintage expo I'd for sure wear my favorite vintage outfit and work the vintage vibe, and if I was going to Coachella, I'd definitely work that music festival bohemian look. I think it has to do with really liking to wear costumes. Halloween is definitely one of my favorite holidays. Sometimes it's just fun to wear something a little (or a lot) out of your norm because there's the excuse of an event.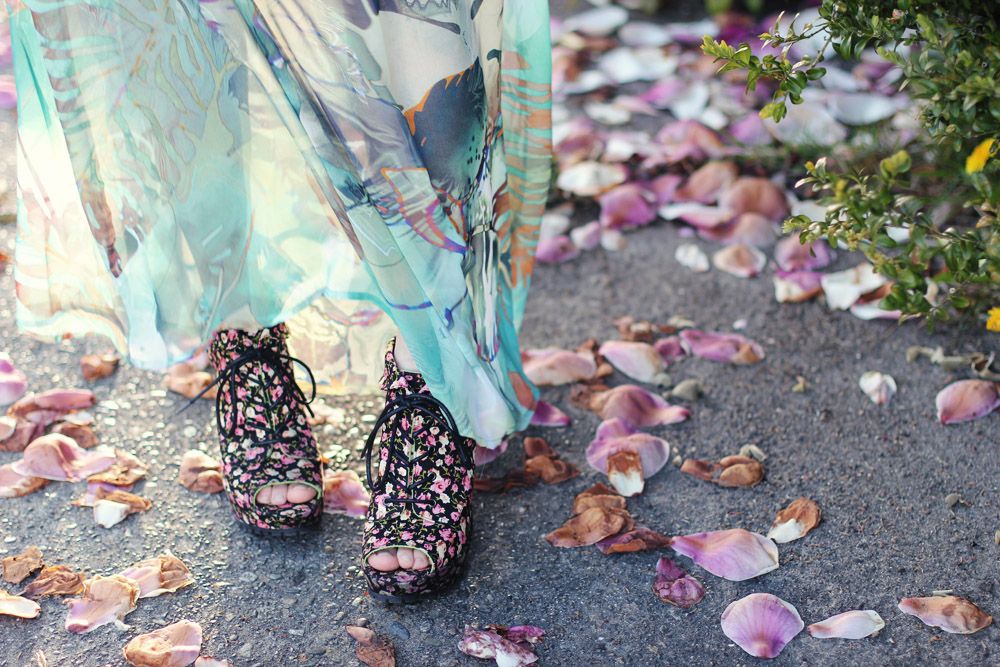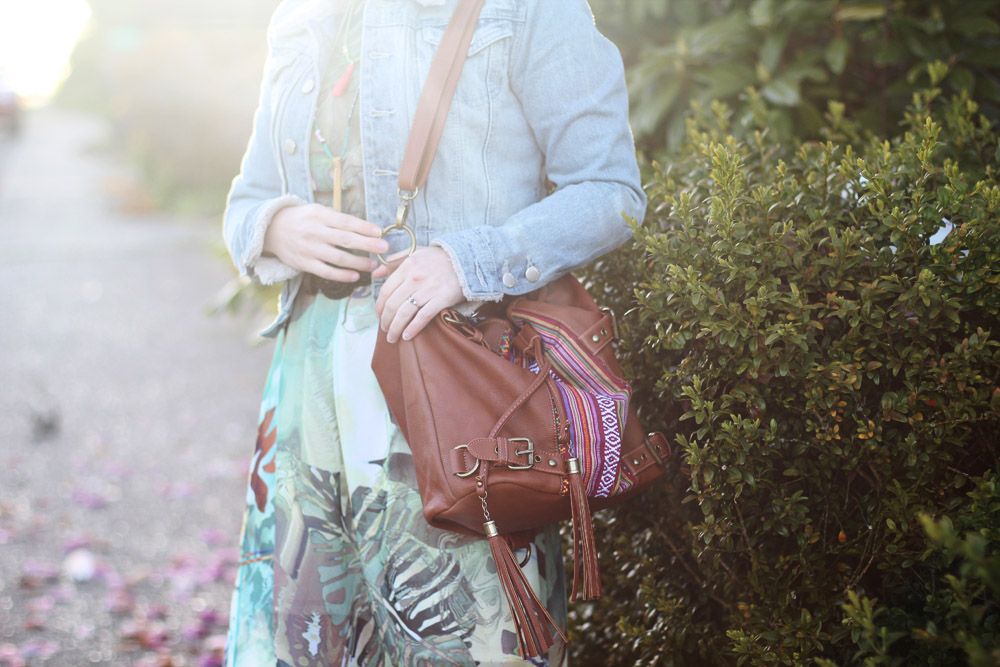 With the season change, I've actually felt a draw towards wearing things that are a bit more bohemian or eclectic. During the fall and winter I was very much drawn towards more structured looks with pleats and collars and a little bit more sophistication (maybe). But as the summer approaches I feel a pull towards being less straight-laced and more flowy and boho. I think this is probably always the tendency for summer style (as "florals for spring" is). The warmer weather just invites you to wear less fitted, structured clothing and to embrace a breezy, slouchy style.