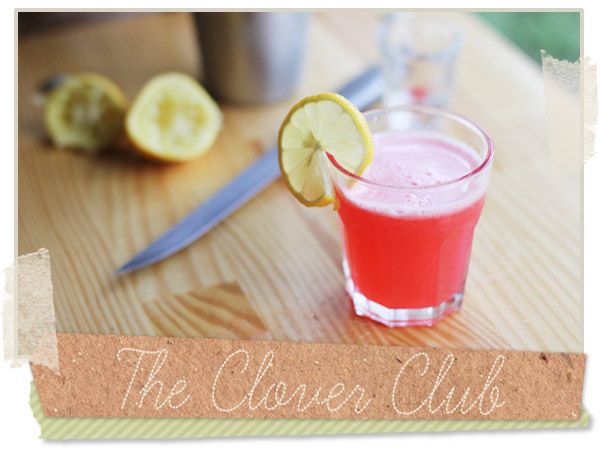 Dan and I have been having fun learning how to make drinks, so we've been getting one type of liquor
at a time
to make drinks with, and this past week we got to gin. We have a big book with tons of drink recipes that we're going through, and I found this tasty looking recipe of a drink called the Clover Club. The book says it's a traditional recipe from the 1920's cocktail era, named after a celebrated nightclub in Chicago, how cool is that?
What you'll need:
Juice of half a large lemon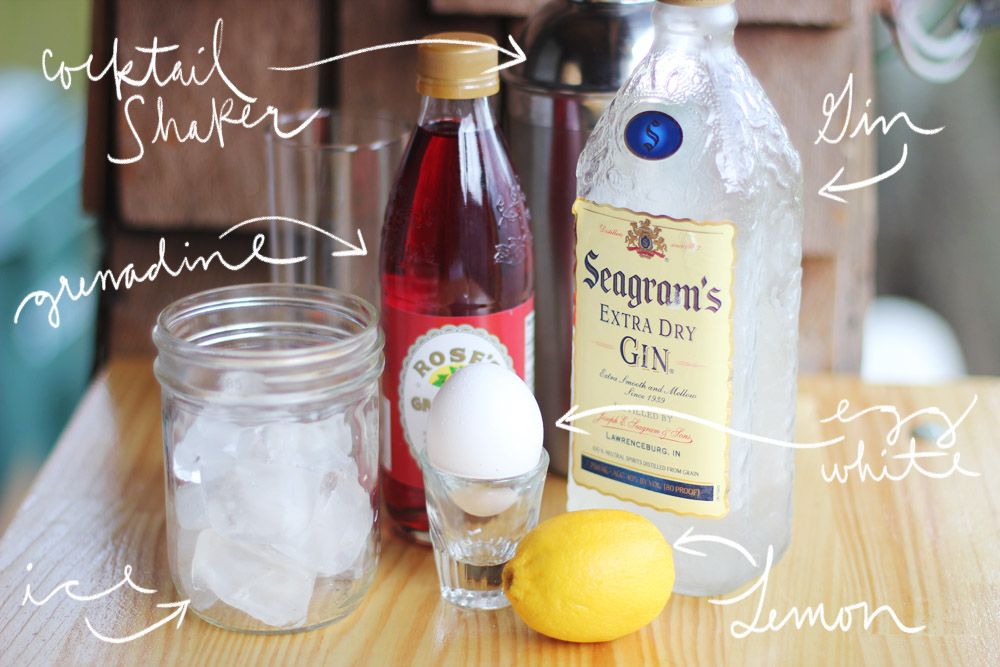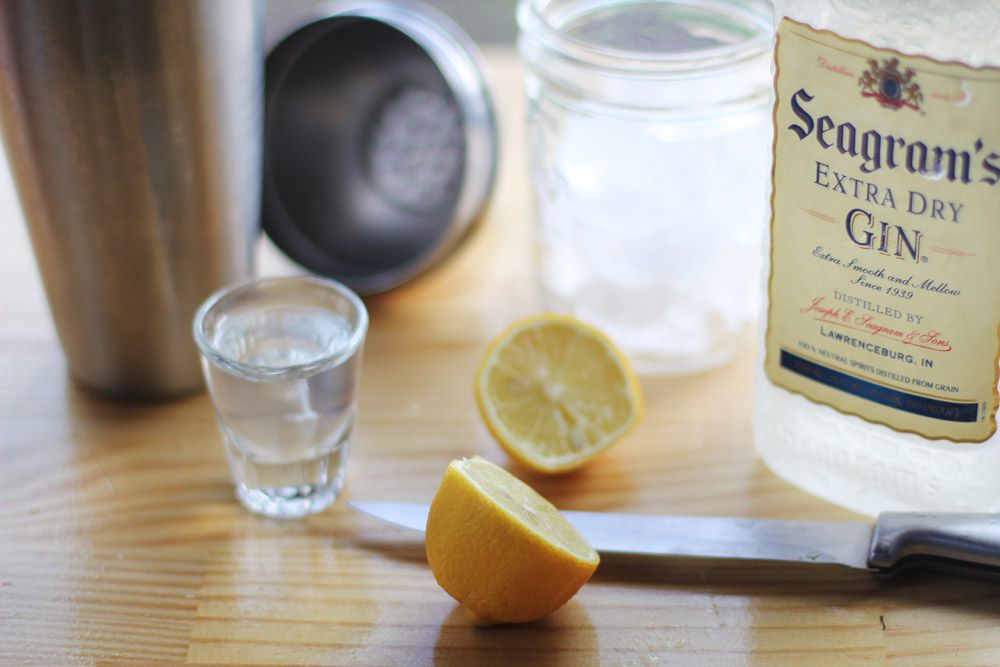 Shake all the ingredients in the cocktail shaker with ice for at least 30 seconds to make sure the egg white is thoroughly mixed with all other ingredients. Strain into a glass and garnish with a slice of lemon. It's super delicious! The egg white gives it a nice texture and the lemon and grenadine are such a perfect compliment to the gin. Gin has such a strong and unique flavor that sometimes I think it overwhelms what it's paired with, but these two work so well with the gin.
Dan made me another gin drink that I just love, and it's super easy. Just mix equal parts gin and freshly squeeze orange juice! Last week we got a ton of really ripe oranges which make the best juice and mixed with the gin it's perfection!