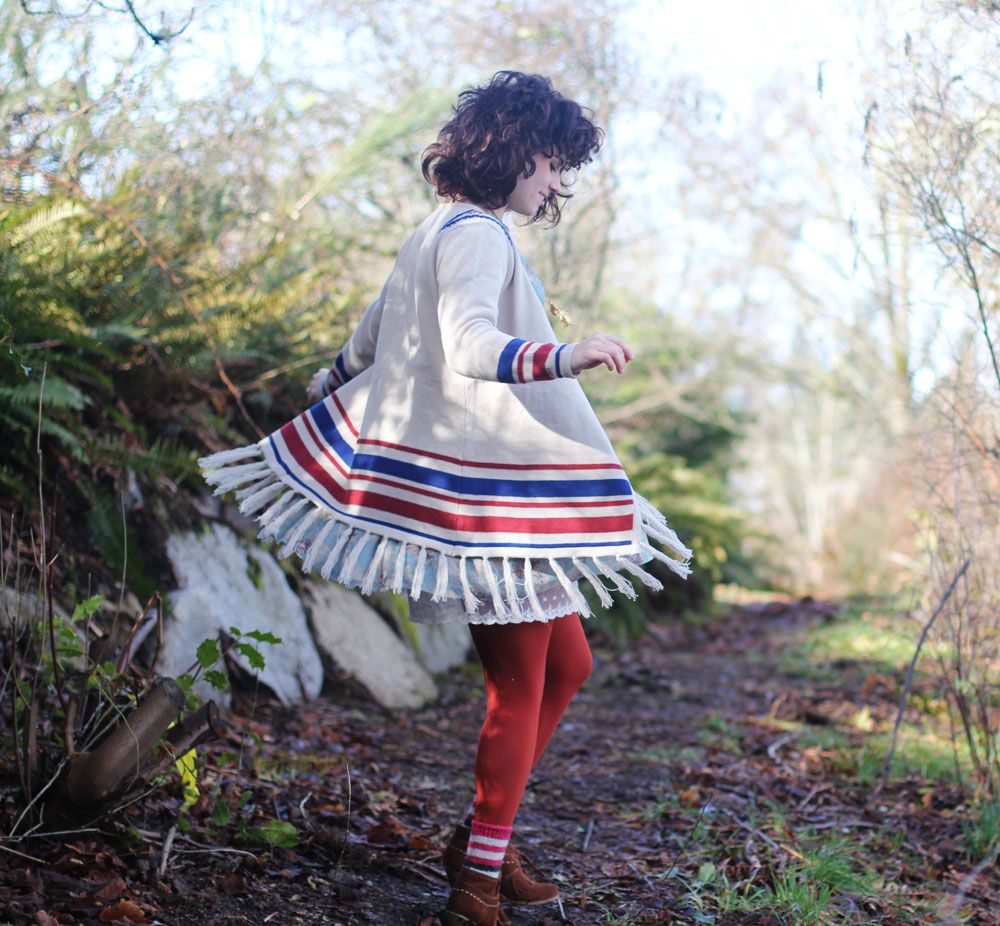 There's a park right near my house and the other day as I drove by I was like, "you know...I should try taking photos over there." I have no clue why it didn't occur to me earlier. It's so close! I'm so glad I discovered this new place, there's no one there to watch me awkwardly as I take tons of photos of myself with my tripod and all the greenery is so pretty. I still haven't explored very far into the park, so next time I'm going to do some more exploring. I've been so tired of taking photos in our back alley, so this is a great discovery! Back at my family's house in Alaska there are so many pretty places to take photos right in our backyard, but it's not quite as photogenic in my backyard here in Tacoma!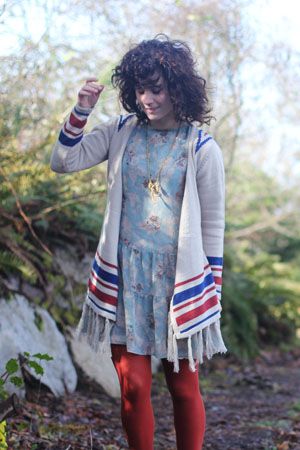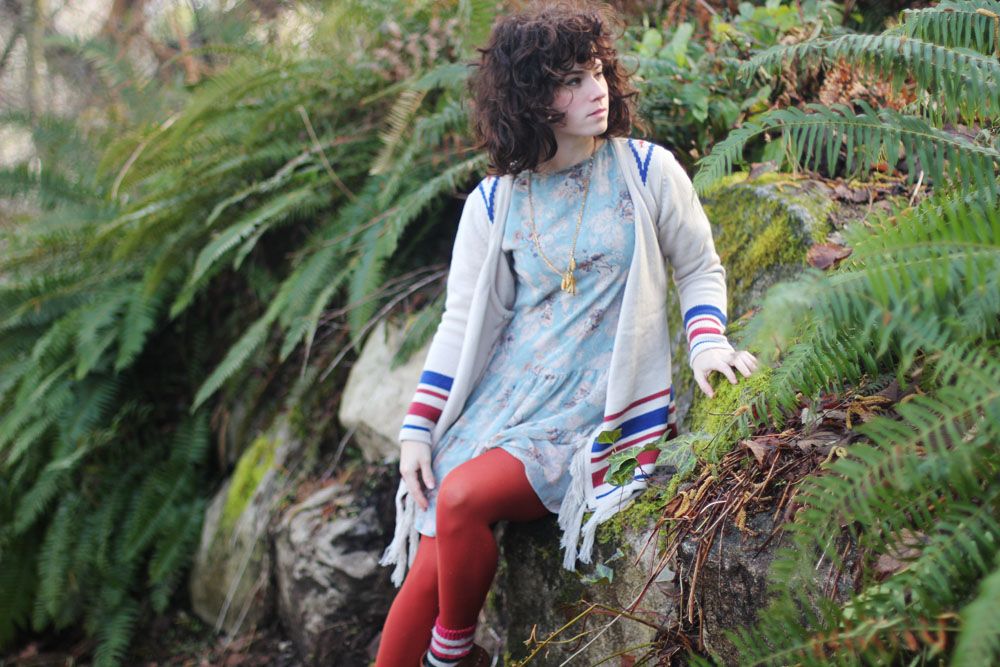 dress/courtesy of modcloth :: jacket/jack by bb dakota :: tights/target
Yesterday I was huddled in front of my desk getting ready for my tax appointment, made a trip to the post office to send out packages, worked on blog designs, Dan took the car into the shop for a recall, and then we went and did our taxes. Grown up stuff. Bo-ring. And kind of exhausting. I can't even imagine having kids and doing all that stuff. I think I'll be putting off that part of "grown up stuff" for a while, thank you very much. I did get to watch all three episodes of Smash, though, while I was crunching numbers, which lightened the load (emotionally) a bit. Nothing like some mindless television to get through boring and tedious financial chores.