So, I couldn't figure out which version of this outfit I liked better. I started with the black top, but then was feeling on the fence about it, so I switched to the lace top. At the end of the day, though, as I was going through the photos, I ended up liking each one for differing reasons. So it goes!
Lately my drive to start a coffee/vintage shop has started to reignite again within me and I've been looking at commercial property. It's kind of daunting, but it's something that hasn't really let go of me. I just like the idea of being a part of the community in a physical and contributing way. I like the idea of having a place where people can come and relax, spend a few hours getting homework done, or meet with a friend for a chat. I also really want to support the local community by being able to make a space available for young artists and musicians to be featured. That's one of my favorite things about coffee shops. If you're a new artist or musician it can be hard to get your work in a "real" gallery or play at a "real" venue. A cafe is a great place where you can get some experience and a bit of exposure. I know there are a few places in Tacoma that already do this, but I still feel a void I want to fill.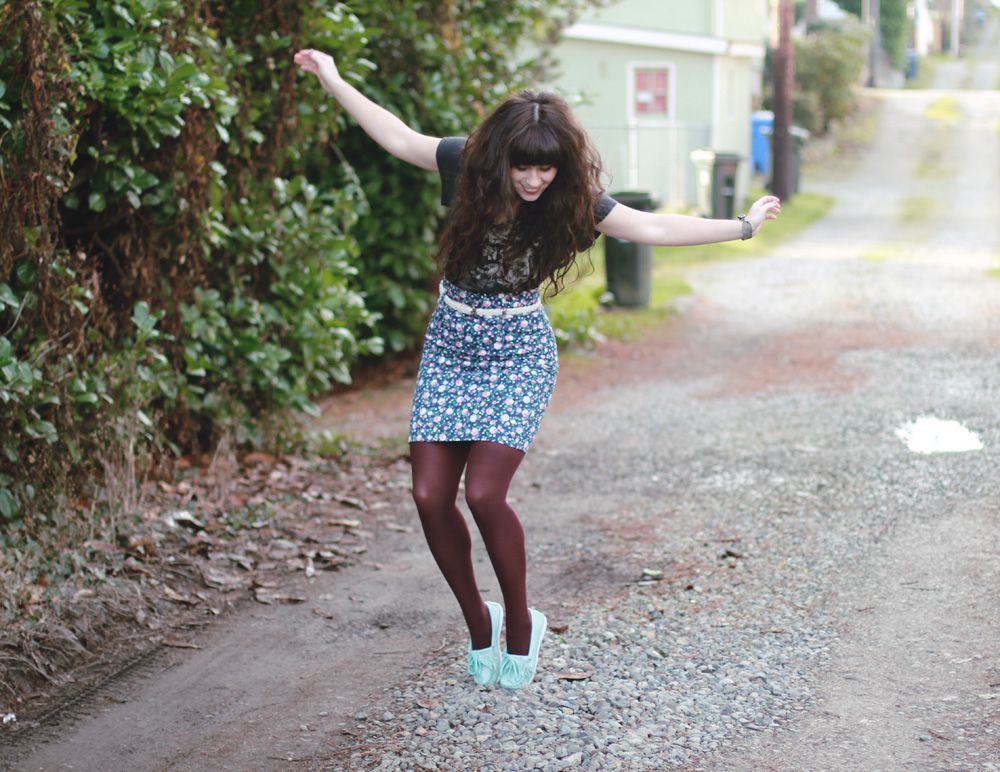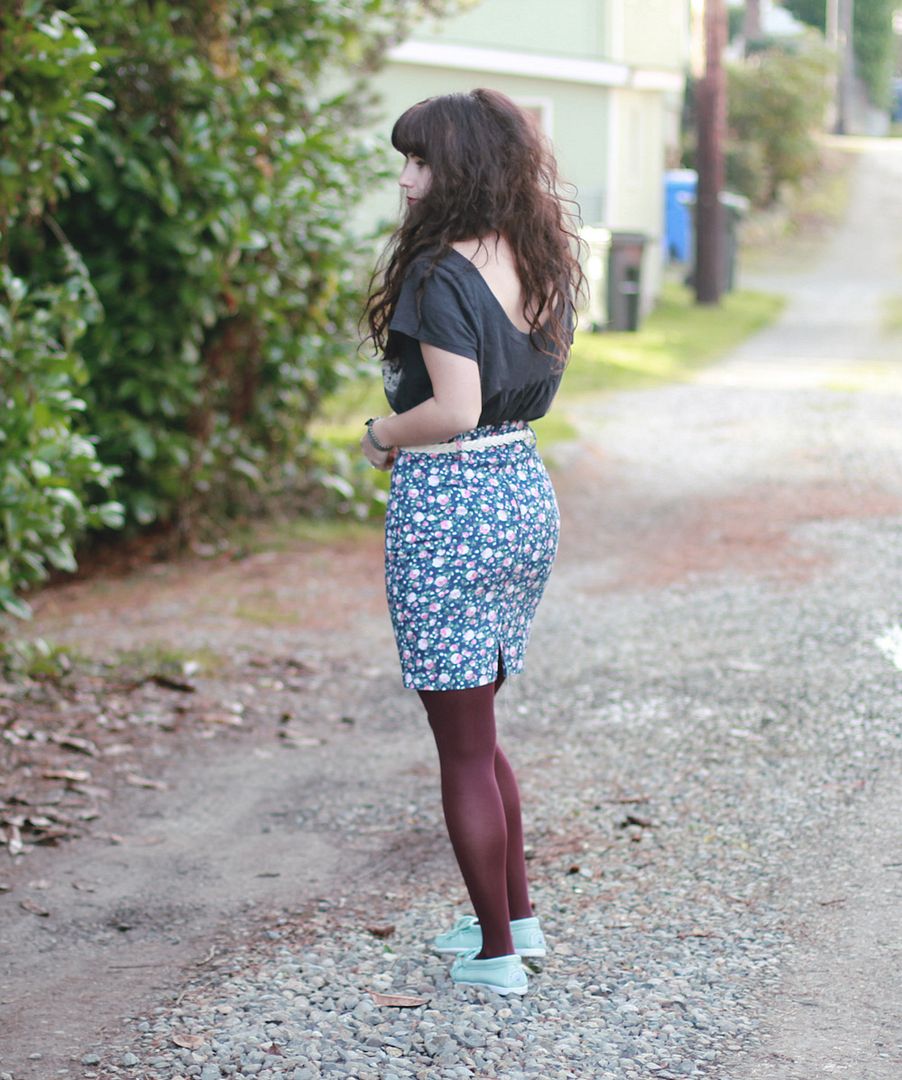 lace top/forever 21 :: printed tee/scrapbook :: tights/target :: skirt/thrifted
My moccasin collection has now increased by one more pair, thanks so
Le Bunny Bleu
. I always like when moccasins have a boat sole because they're that much more durable for running around outside. These cheery little minty moccasins will be especially fun for summertime paired with a sundress and a pair of shades. It's super sunny outside at the moment and I'm wishing it was 75ºF instead of 39º... so deceptive! Lately I've been remembering all the fun times I had in Tacoma last summer before I left for camp. I'm excited to spend a whole summer in town this year. I really want to have fun parties in our back yard with tasty cocktails, lights strung up in the trees and the warm fire glowing from the fire pit we got for our wedding!