On Saturday night it started snowing and it turned the world into a magical wonderland! These photos are from a couple days ago, but as of this moment it's blizzarding in Tacoma! I'm sure all the kids running around outside are enjoying their snow days. It's so funny having grown up in Alaska because we almost never got a snow day. I think the one time we did was when we got 30 inches overnight. Of course, down here people don't know how to drive in snow, don't have the studded tires for it, and there aren't enough snow plows to make the roads decent, so snow day it is!
I guess fortuitously, I'm pretty under the weather today, so being snowed in isn't really a bad thing at all! Last night I whipped up some chicken noodle soup and so I'm eating the leftovers now to try and pump up my immune system with protein. But nothing is gonna stop me from going out and playing in the snow!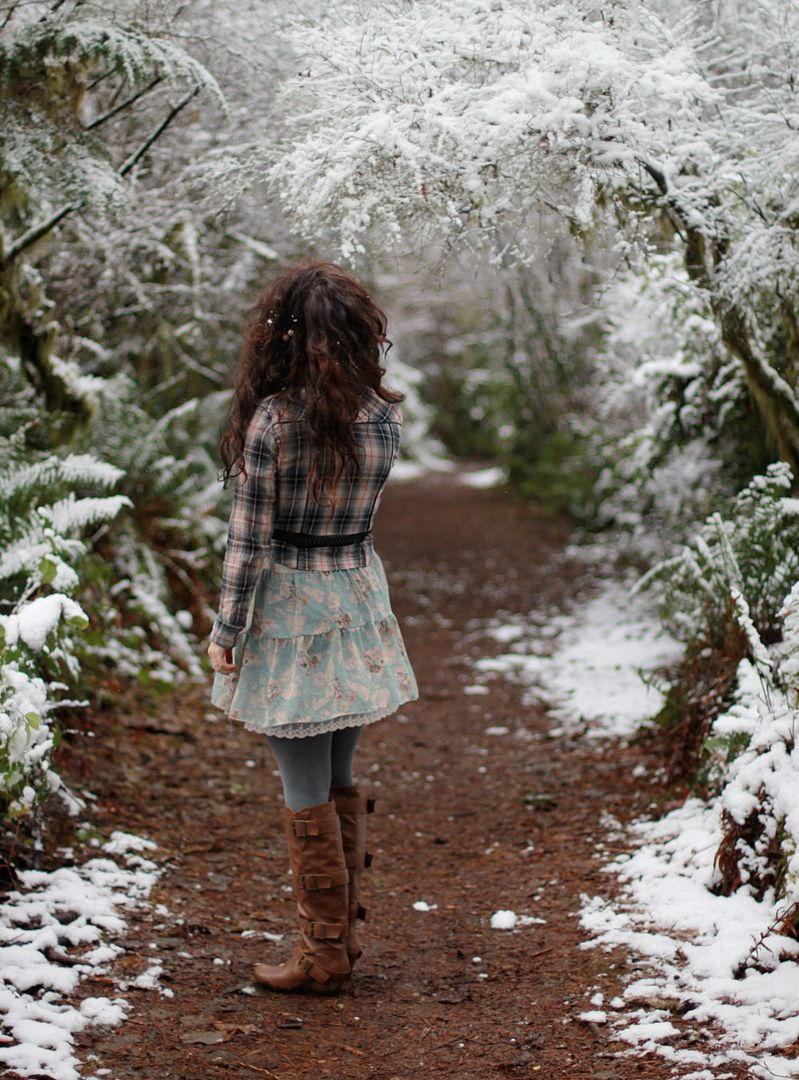 While Dan was out and about, I ventured outside in the beautiful falling snow to capture it on film. It's been a while since I've made any videos for the blog, but I think it'd be fun to start making moving-picture outfit posts. One of the main reasons I wanted the Canon T2i was because it had HD video capabilities and I haven't really made the most of it! It's one of the things on my 25 before 26 list too, so hopefully that'll be a good reminder and motivator throughout the year.