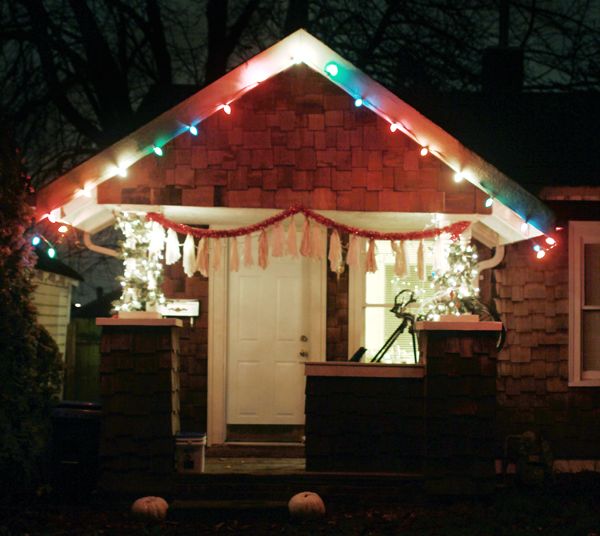 One of the most exciting things about having our own little house is that we get to decorate it! Since it's so tiny I was mostly excited about decorating outside, because I knew it would be too small to get a tree for inside. I'm really hoping that in the next couple years we'll live somewhere large enough for us to get a real, full size Christmas tree. I had resolved to just not get a tree and was happy with that, but then last night I was walking through Target (so dangerous!) and I spied this sweet, little silver tree and I knew it would fit perfectly on our side table in the living room. Huzzah! My mom had also mailed us a tiny box full of christmas ornaments and it looked so sad sitting on the desk with no tree for them to decorate.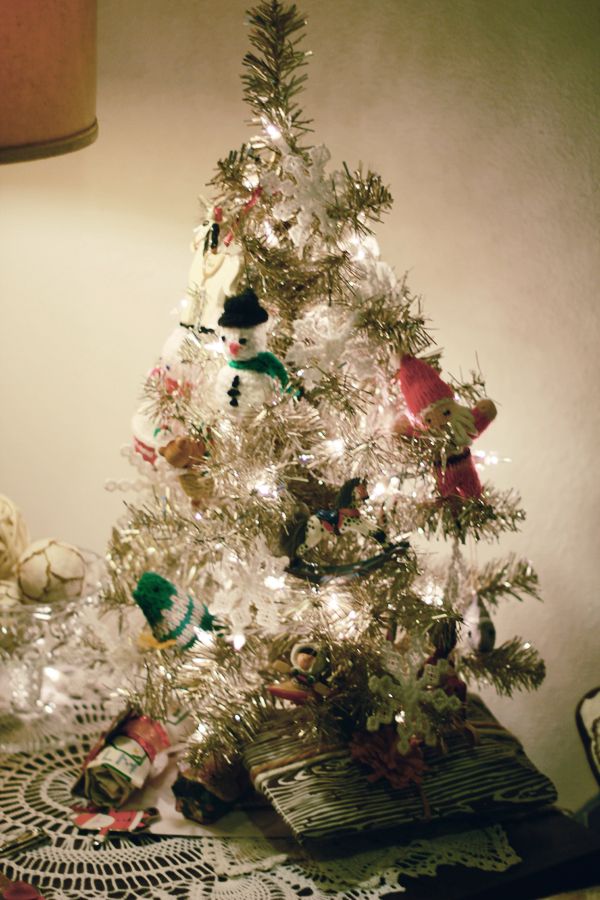 All of the knit ornaments and snowflakes were made by my grandma, and the
Frosty Friend
ornament (the kayak one in the close-up vertical photo by the christmas present) is from our family's collection of frosty friends that my parents have been collecting since 1980, the year they got married. We get a new one every year and one of my favorite Christmas traditions is getting out the box of Frosty Friends and looking at each year's design. Even though I've seen the same ones every year, it's still fun to look at them. I kind of want Dan & I to have a Frosty Friend tradition too. I love them because they're so Alaskan– the little eskimo character featured in every ornament, with his friends- huskies, seals, deer, polar bears & other arctic creatures.