On Saturday we had a Halloween party at Dan's house. It was pretty small since we only decided to have one very last minute, but it was fun to see some good friends and to dress up. We had to make up costumes out of clothes we already owned, we didn't have much luck finding anything at the thrift stores. I went thrifting for some wedding decor on Friday night and it was swarmed with young kids & their parents and college kids all looking for a last minute halloween costume! The only thing Dan & I found was this ENORMOUS pair of jeans. They were so big that we could both fit inside and they were still too big! So, we thought of being one big person, but it would've been so hard to move around with both our legs in the pants together! I ended up being a sailor pinup girl, and Dan was a lumberjack.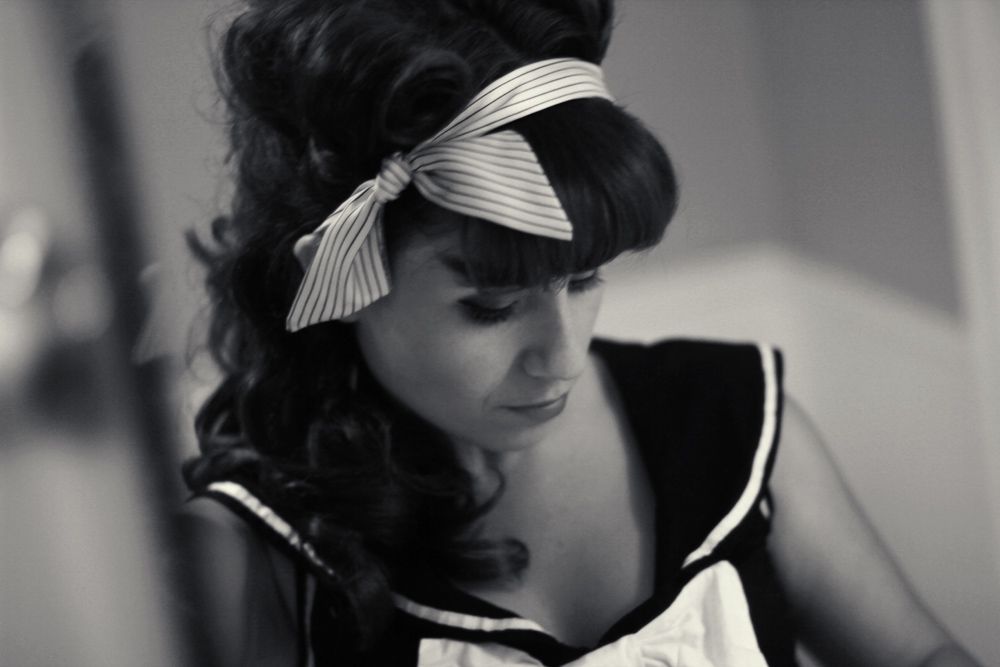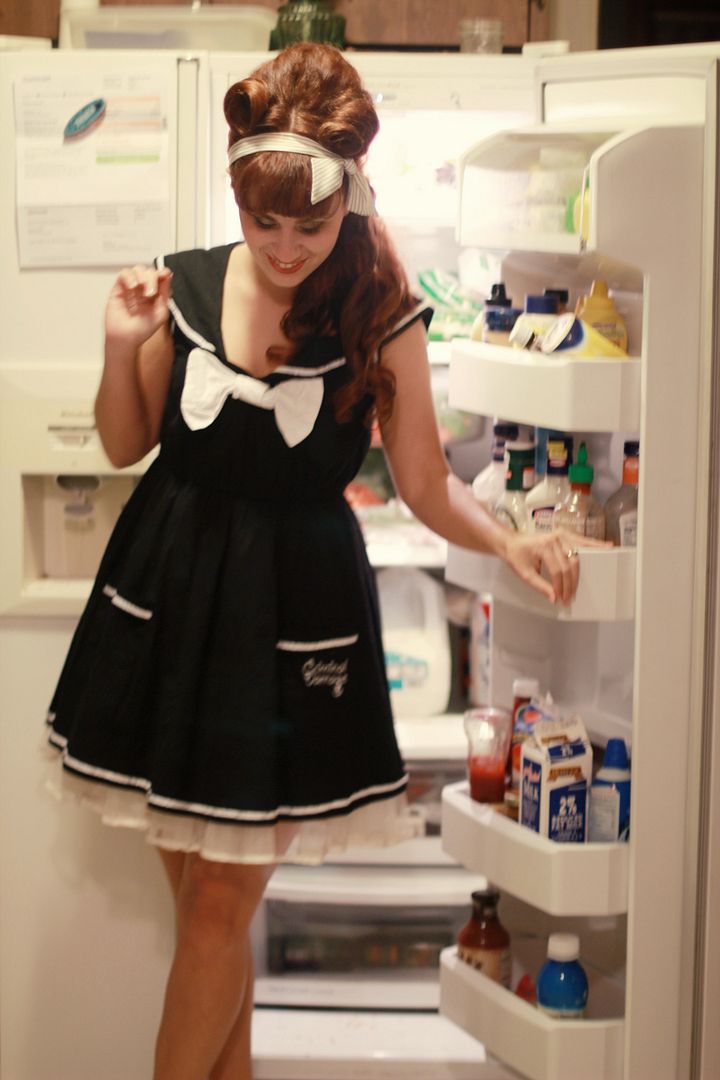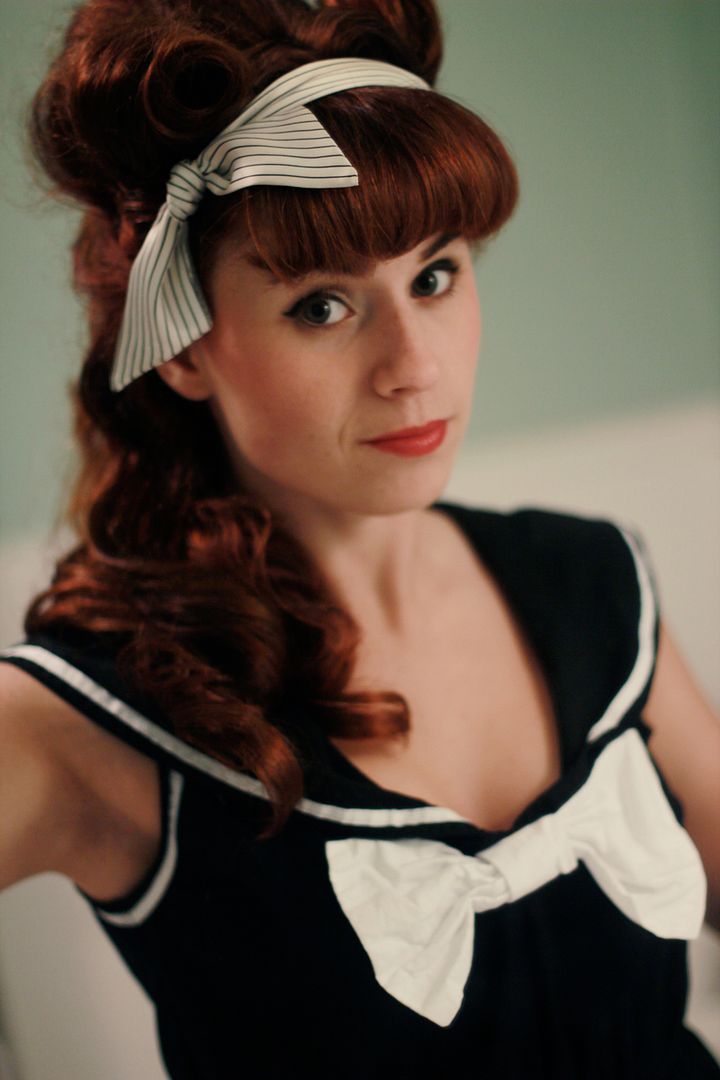 dress(from last year)/courtesy of modcloth :: shoes/target :: petticoat/vintage
It's been a long time since I've done victory rolls in my hair! I used to be really into pinup style (which, if you take a look at the very beginning of my blog, you'll definitely notice). Pinup style is still something I really like, but it's a bit more high maintenance than my personality cares for, though on the occasion it's very fun. I just couldn't do my hair and makeup like that every day. I'll be honest, my idea of "doing" my hair is waking up and yawning. Some days my bangs are being uncooperative and so I straighten them. That's pretty much the extent of my daily hairdo-ing. Same with makeup. If I still have some eyeliner left on from the night before I feel lucky that I only have to do half of my usual routine. Yeah, yeah, I know. I should probably wash it off at night, but I'm too lazy. So it goes.