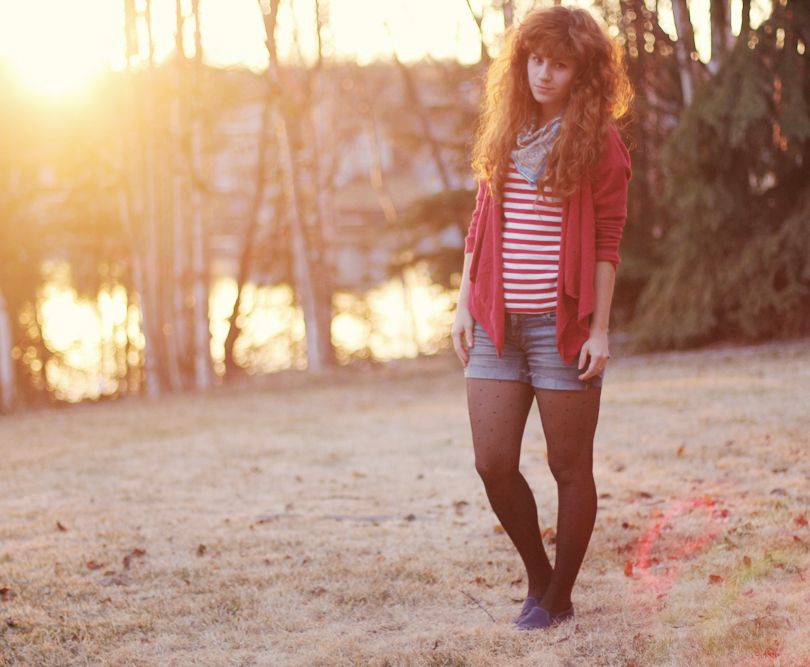 Hanging out with my fam I realized that I forgot about some photos from when I visited home at the beginning of this month, including this outfit! Today I'm driving the Brave down to camp to park it in its new summer home! In a few minutes I'll be packing up my brothers and going for a mini sibling road trip (okay, it's only a 2 hour drive, not really a legit "road trip"). It'll be fun for them to be able to see where I'm gonna be all summer. Plus, I don't think they've ever gone for a ride in the Winne!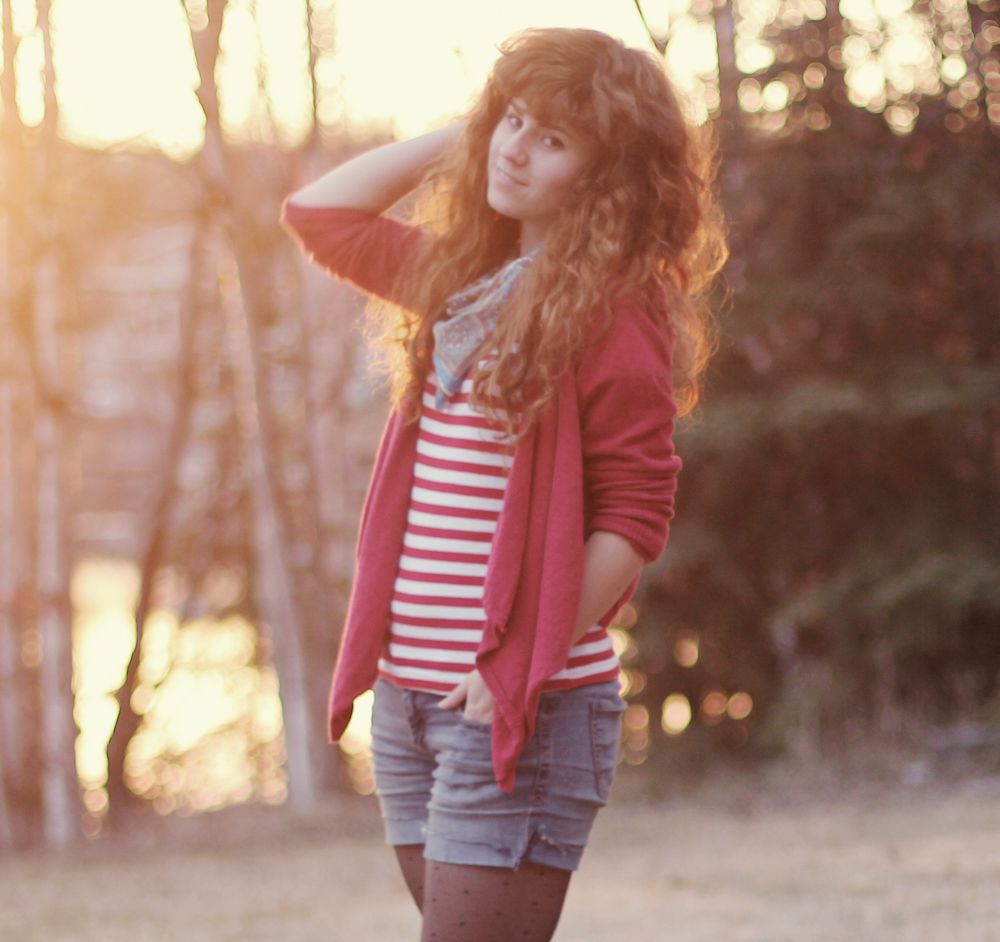 top/courtesy of striped shirt :: cardigan/handmedown :: scarf/thrifted
shorts/DIY :: shoes/keds :: tights/target
I wore variations of this outfit pretty much the whole time I was home. I've been wearing something like this a lot lately, simply because it's easy and comfortable. Jean shorts, a t-shirt, cute flats and a cardigan. Easy peasy. What is your guys' favorite easy outfit to throw on?