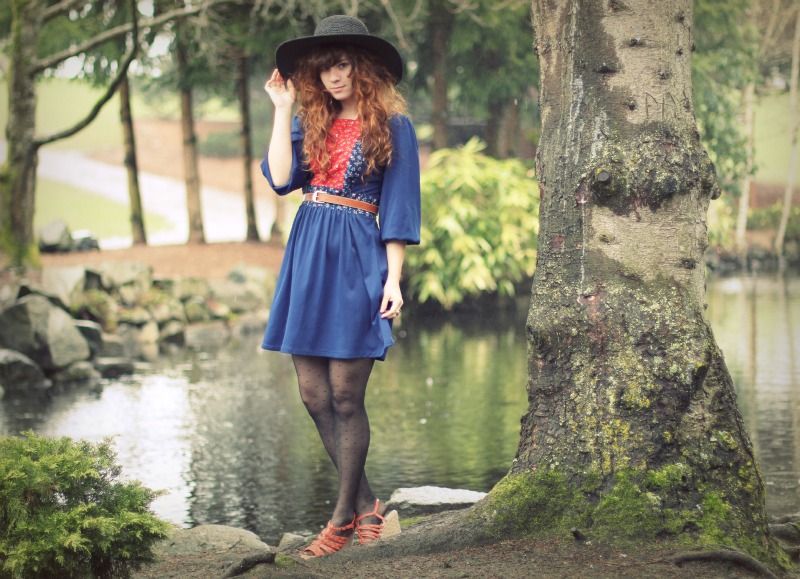 It's been extra rainy lately, so it's been hard to get up the energy to go outside and take photos. Wet, wet, wet. I need to make my camera a tiny raincoat so it can be outside with me!
I've started realizing that most of my money goes towards food, even though my fridge and cupboards are barren, and "most of my money" isn't really that much money, haha. But anyway, I've realized that I like spending time with people out at restaurants and bars, having great conversations and eating delicious food. It's also a great way to feel more at home in this city. Sometimes I forget that I've only been here for four months. Going out is a great way to meet people and be more sociable, both of which I'm not super great at.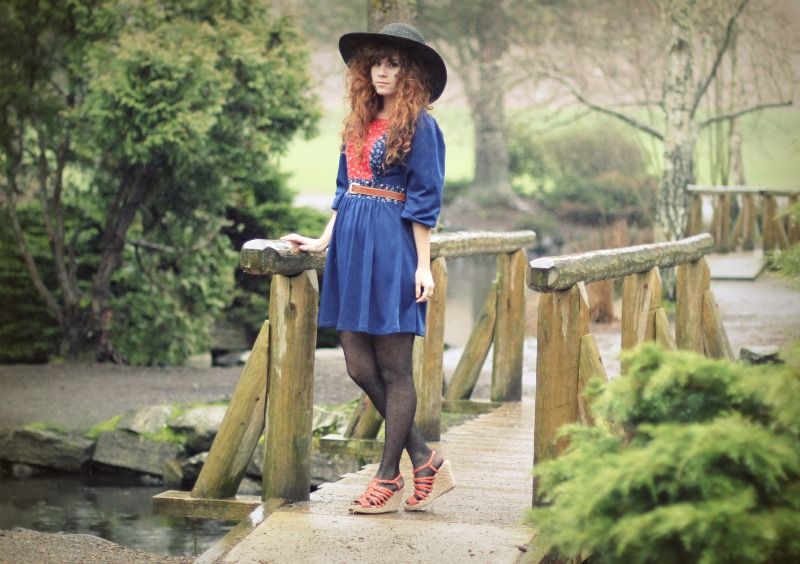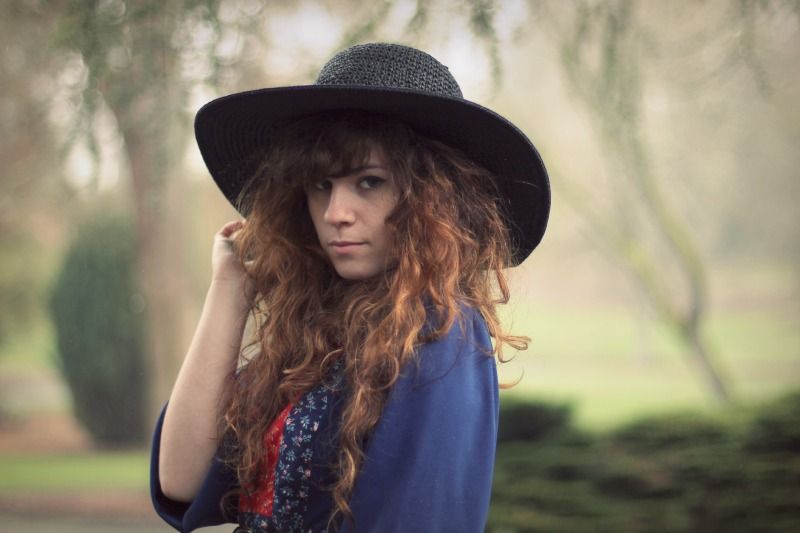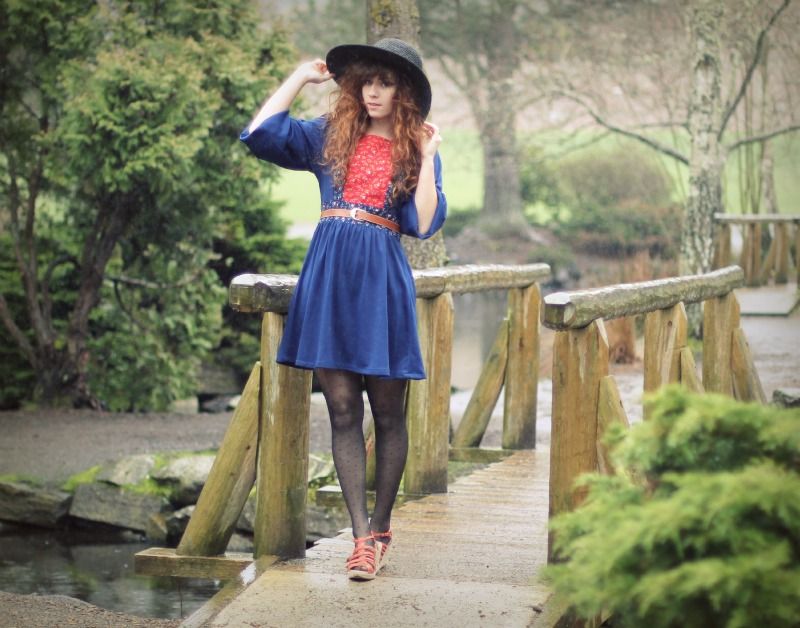 shoes/courtesy of modcloth :: hat & belt/thrifted
I ended up only styling this a tad differently from
the last time
, only adding a belt and hat. The simplicity of the dress just works so well on its own. It's being sent on to the next Delightful Dozen lady now! Speaking of which, if you haven't yet checked out the new
Delightful Dozen website
, you should! There are some fun weekly and monthly features, including DIY projects, our favorite things, favorite music and reader spotlights!
A ton of ducks hang out at this pond but they were all so scared of me. Some day I want to go back when it's not raining so I can spend time acclimating them to my presence and hopefully make friends enough to get some photos of them. I really like this part of Point Defiance, but there seems like a ton of people there which makes outfit photos awkward. Apparently nobody else wanted to go stand in the rain on a Friday afternoon, so I was the only one there. I kind of like going places when no one else is there. It's peaceful. It's interesting how a place can change depending on whether or not it's empty, or based on what kind of people fill the space.