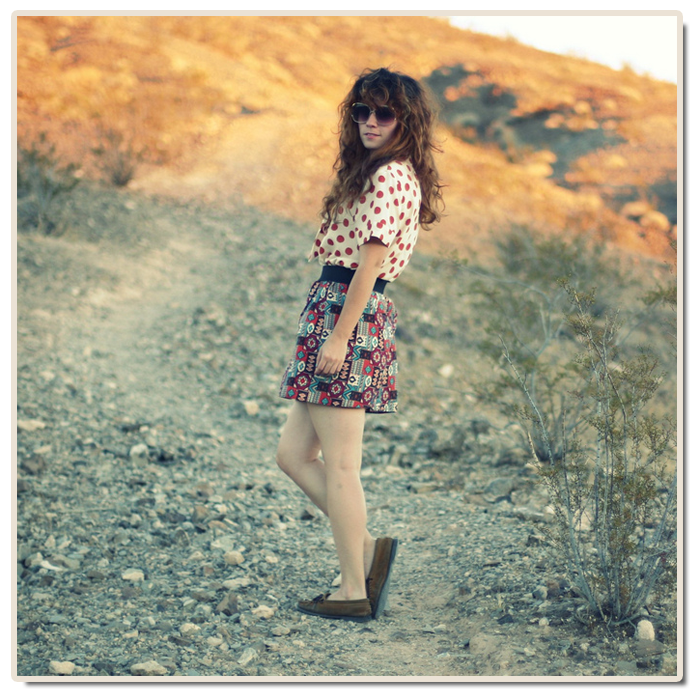 I'm pretty excited for weather that doesn't require me to wear tights so I can wear this skirt again. I made it by hand and it isn't lined, so it gets stuck to my tights and leggings and bunches up around my crotch when I walk, so I like to limit it to non-tights outfits. It's actually one of my favorite skirts, and it makes me excited that I sewed it by myself (though it was relatively easy to make). I saw the fabric in a store and immediately wanted to make a skirt out of it. I'm sure everyone knows by now that I'm a pretty big fan of prints. I actually was in JoAnn's Fabrics the other day doing an errand and was drawn in by all the pretty fabric. I hate going to craft stores because I just want to buy everything and make crafts. A craft store is a dangerous place for me to be...
I've worn this skirt quite a bit in the past so I wanted to look back on the times that I styled it up, since summer is coming sometime soon (hopefully, when the monsoon season decides to take a break for a second or two), and I'll be able to shed my tights and wear this skirt more often.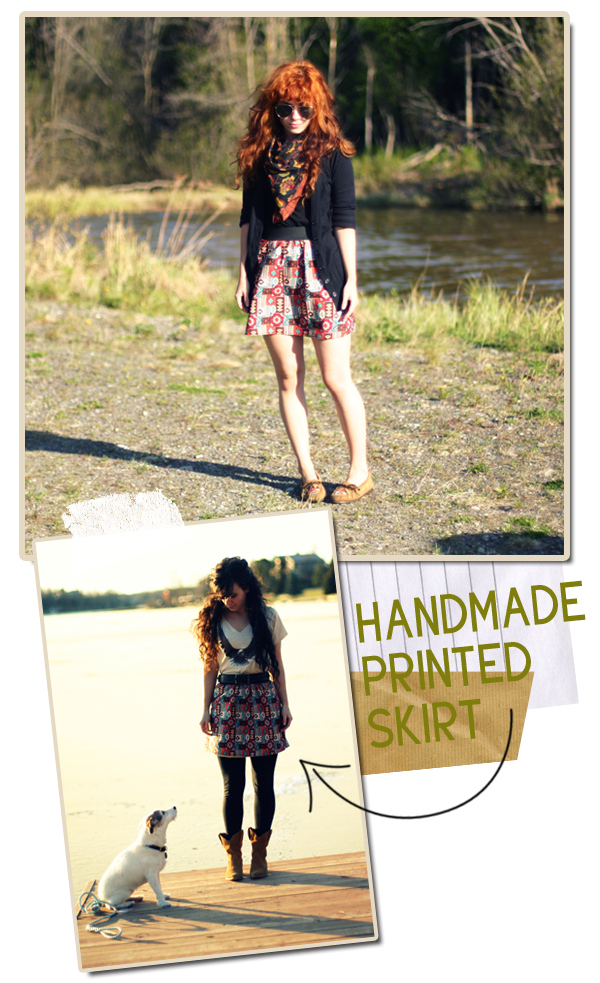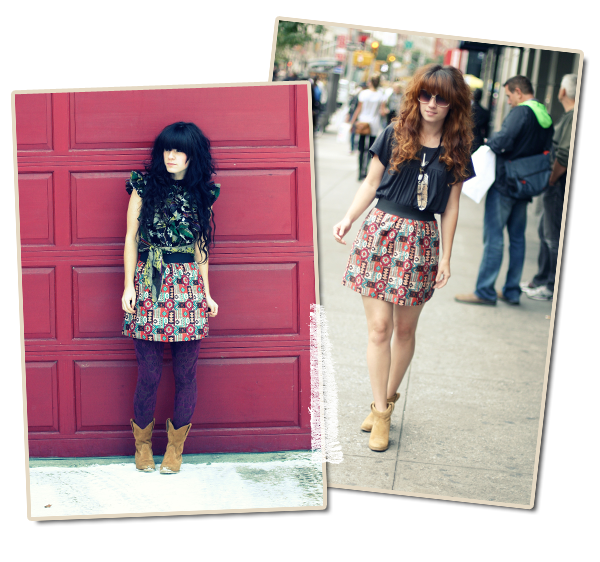 This last outfit is from a few days ago. I wasn't super in love with the styling, but hey, you can't win 'em all, eh? I got this cardigan the other day at Value Village at the same time I got my Old Hollywood party dress and that "Trudy Campbell" vintage dress I wore a few days ago. It's super cozy and a bit oversized like a grampa sweater (and probably was a grampa sweater, I grabbed it out of the mens section).
cardigan/thrifted :: skirt/handmade :: shoes/minnetonka :: scarf/hand-me-down