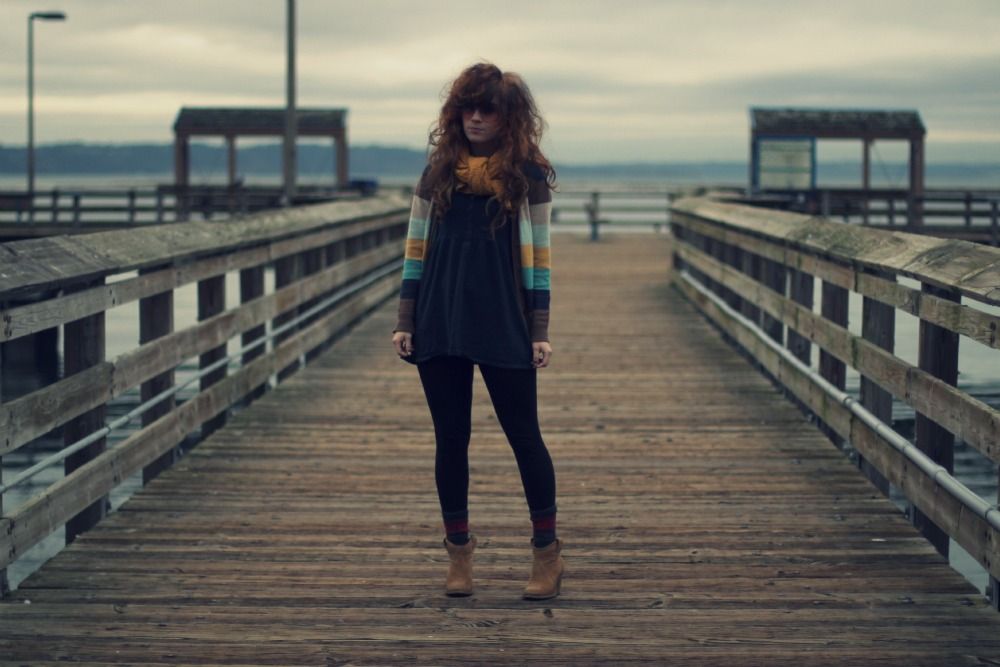 Yesterday I woke up at 5:30 to take a friend to the airport. Unfortunately my sleep schedule (and insomnia, which has started to rear its head again a smidge) is such that I could
not
get to sleep before 3 am!! Consequently when I got back home I fell right asleep and didn't wake up until 12:45 pm. Haha. Oh well. It doesn't help that I've been fighting a bit of a cold or something lately. Anyway, pretty much my only venture outside of my apartment was to go find a fun place to take outfit photos, and I, of course, found myself on Ruston again. This time I found a cool fishing pier! I love exploring Tacoma. Right now it's a bit too chilly to spend too much time outside exploring, but I feel the spring on the horizon!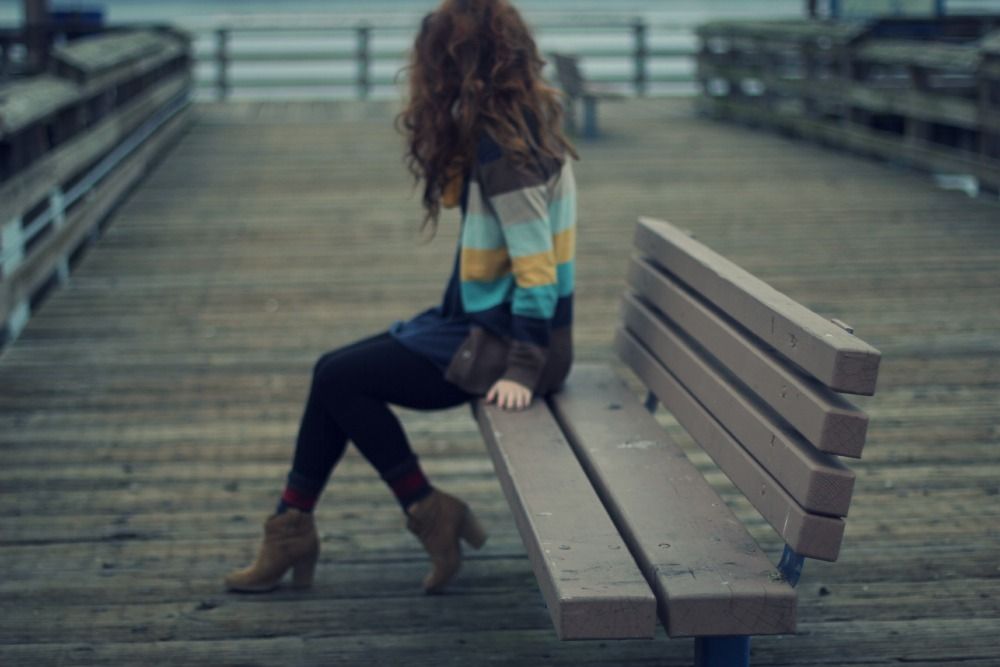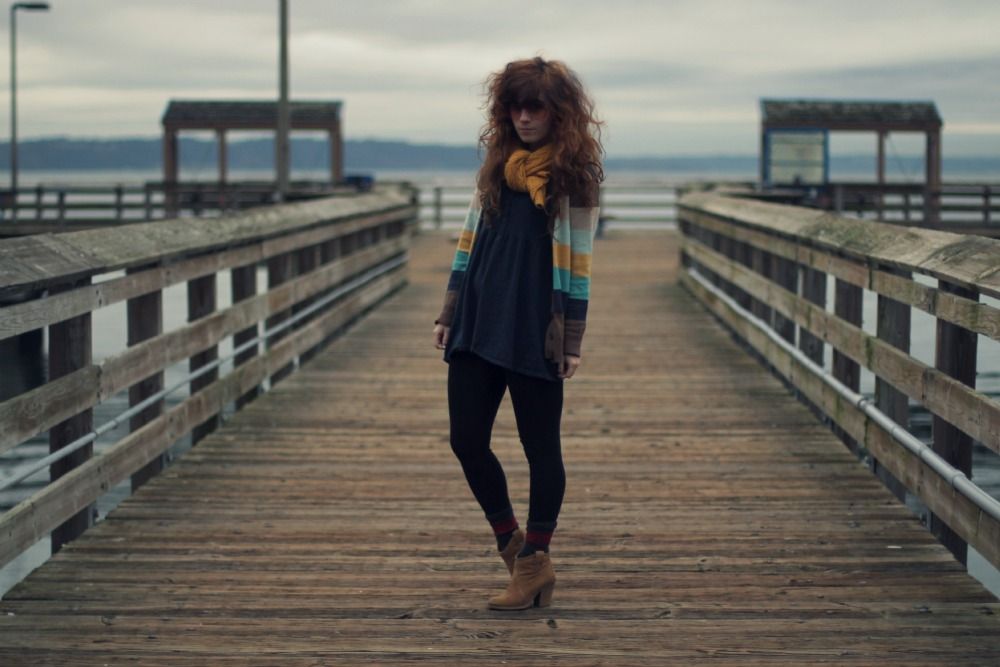 top/thrifted :: cardigan/target :: scarf/nordstrom :: boots/kensiegirl :: leggings/forever 21 :: shades/vintage
This outfit was actually something I threw on to go into work for a few hours of training, but then they called back and changed the training to today. So you can definitely picture me wearing something akin to this outfit when I'm on duty as a barista! You always have to wear dark colors when making coffee because it's such a bummer to ruin a cute light colored piece of clothing with coffee stains. I'll often wear dark jeans or leggings when I'm working, and I like to wear a cardigan because I have a tendency to get cold. The heels, on the other hand, I would probably never wear to work! Hours upon hours on my feet behind a bar definitely require more practical footwear.