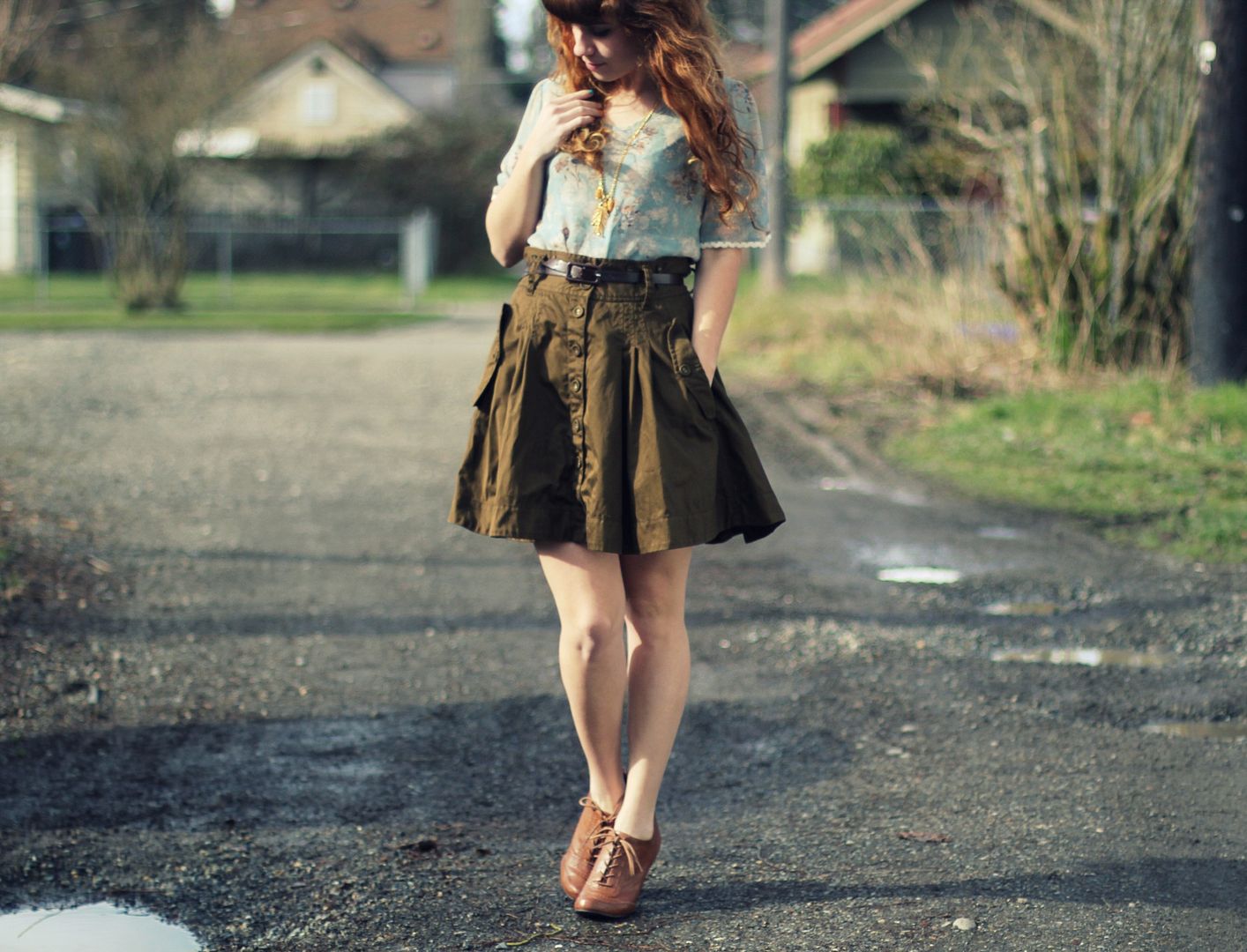 I'm going to just pretend that yesterday was Valentine's day instead, because it was such a lovely day. I was really productive all day and got to spend the evening with Dan playing pool and enjoying each other's company. Part of my productivity resulted in a new button in my navbar up there, "
Design
", which will link you to a page where you can learn more about my design work for
Freckled Nest
! I also finally got around to making some little buttons which you can grab if you wanna show some Delightfully Tacky love, which are located in my right sidebar right below the google friend connect thingy. I also updated my About page a bit, and have added more info to the Contact page, so check all those things out, if you like! I'm also working on getting a little portfolio of my artwork up, it's been such a long time since I had an updated artwork portfolio.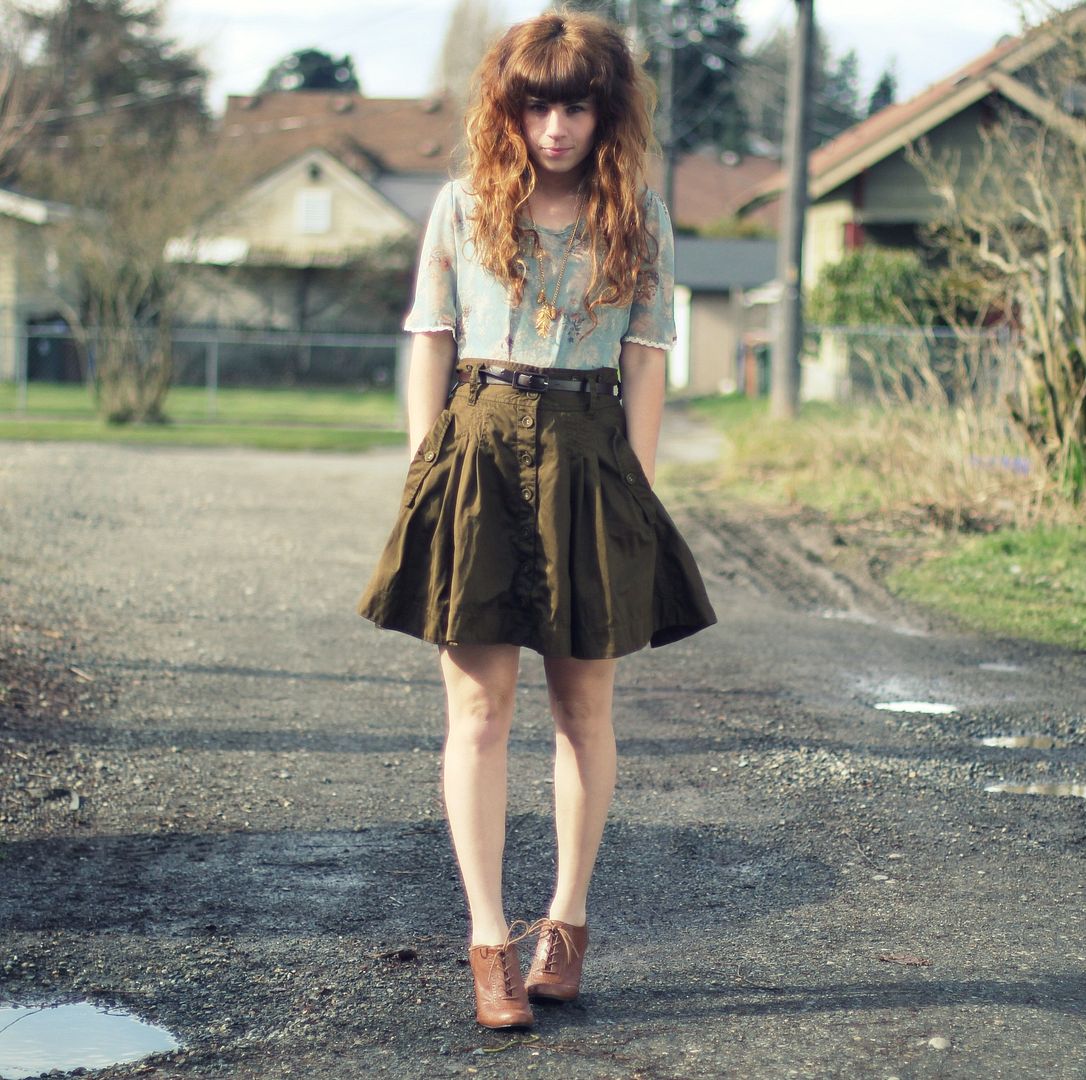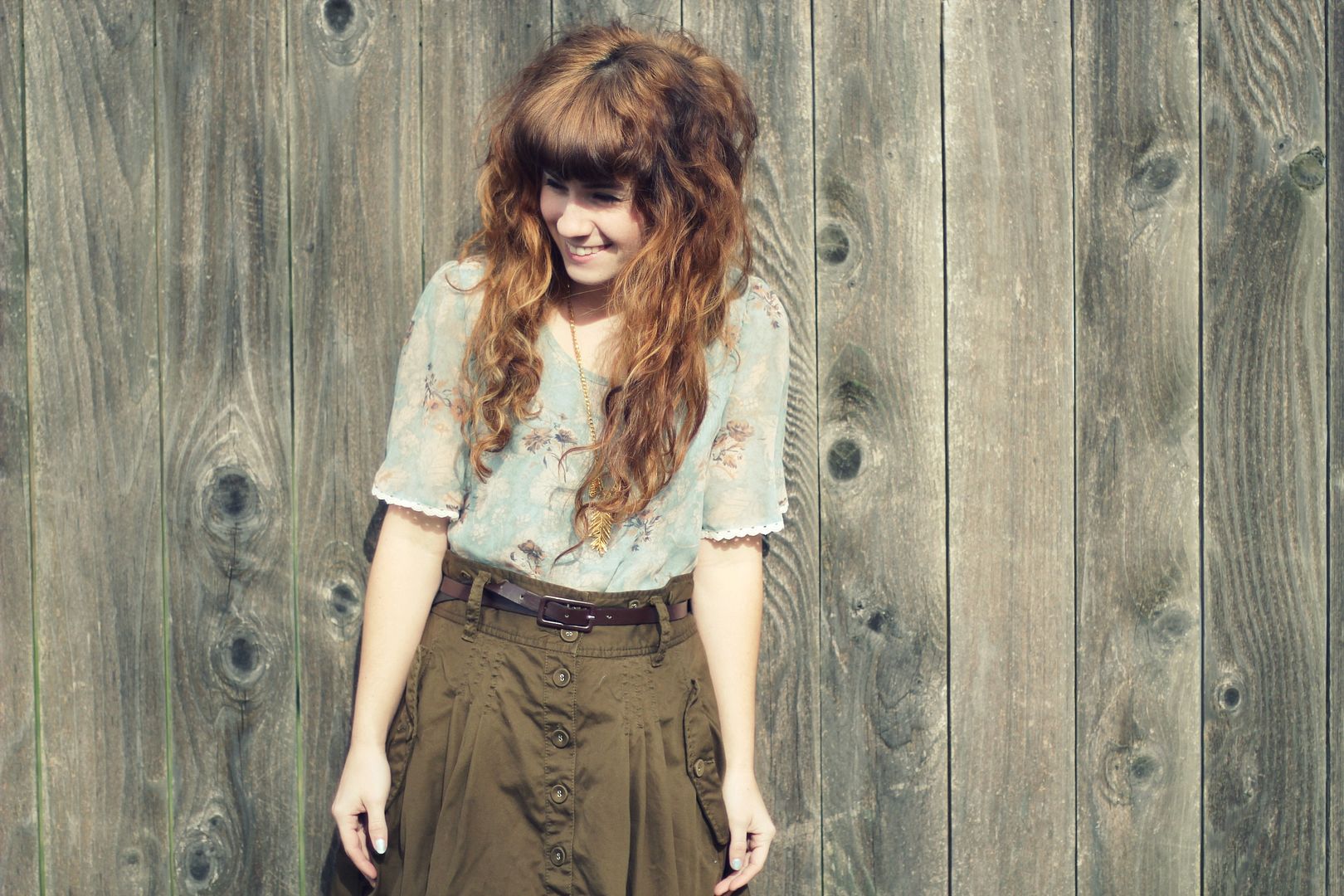 autumn ambiance dress(worn as top)/courtesy of
modcloth
This skirt comes from Veronika from Tick Tock Vintage in a Delightful Dozen swap! I was so excited to style this when I saw it go up for swap. The olive-y brown color is just so rich and I love all the buttons and pockets. Textural pieces like this are so fun to style and layer. It was just barely warm enough to go out with no tights today. It's been quite sunny lately here in Tacoma (although, that might just be relative to what we're used to...) and I'm getting super excited for summer! I went to Target today and used up the last of my Christmas Target gift card and got some shorts and a top that should be perfect for lazying around on hot summer afternoons.
The colors in my outfit remind me of mint chocolate chip ice cream. It's my Mom's favorite ice cream flavor. Even though my Mom just visited me a few weeks ago I've been missing home lately! It's kind of a bummer having my family life so far away. I mean, technically, I'm living as close to them as I could possibly live without being in Alaska, which is nice. My Dad comes and visits in a few weeks and hopefully I can take a trip back up to Alaska sometime during the summer. I miss Little Bit and Simon too! Little pups, so cute.