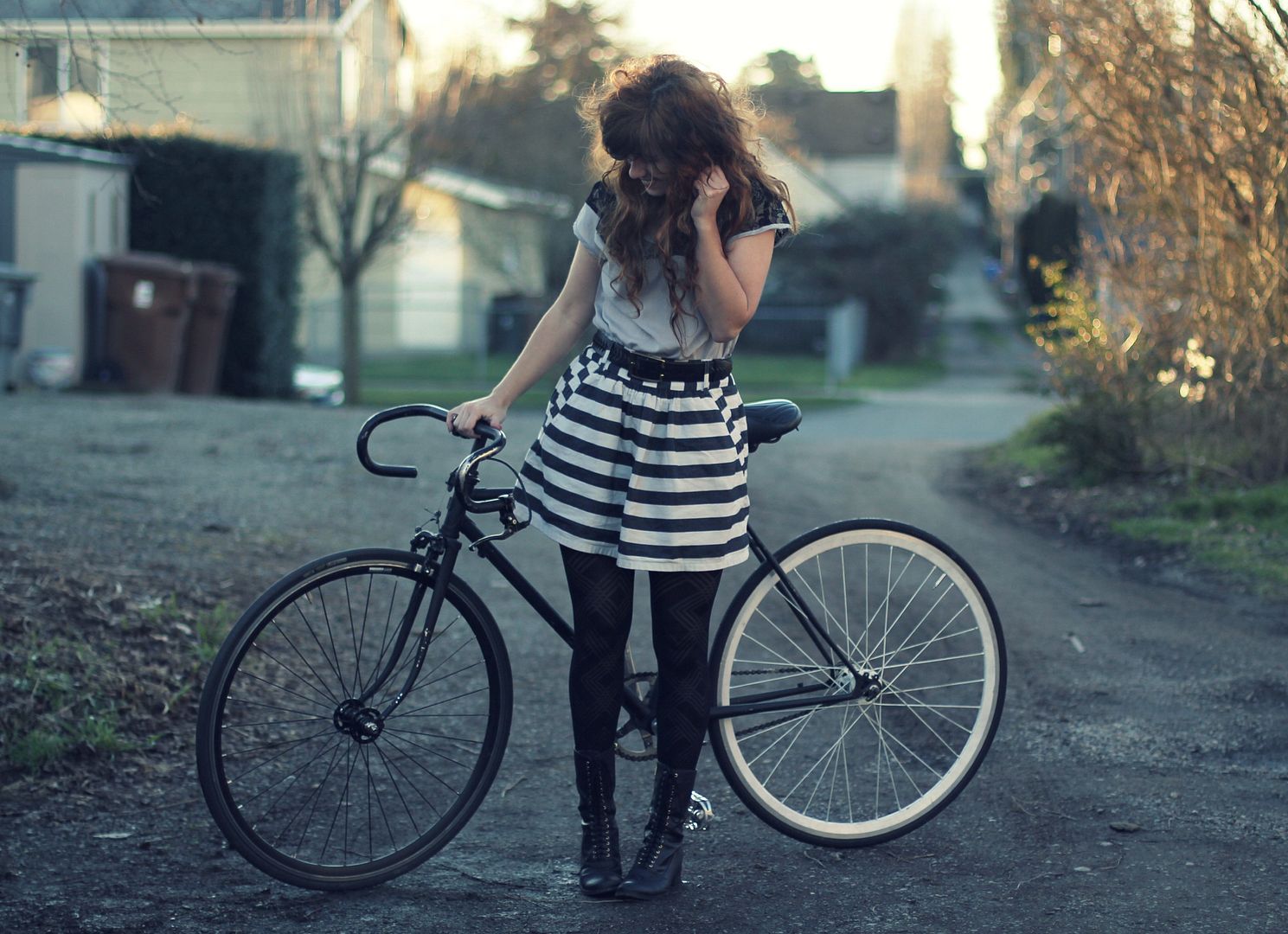 I got a quasi-rude comment yesterday, and while it always sucks to have Anons leave rude comments, they often make me think deeply about why they may have felt that way, and maybe to hear some truth through the rudeness. Specifically they complained that my blog was better/more interesting when I was a loner in Alaska and that my posts are getting increasingly self-important. Perhaps they just don't like lifestyle posts as much as outfit posts, because lifestyle posts could definitely be construed as "self-important," and I'm definitely posting a lot more on what I'm doing, where I'm going, and who I'm hanging out with. I did this a little bit in Alaska, but I started thinking back to why I was very much more focused on outfits when I lived there and I remembered what I was going through during my year living back at home with my family. For those of you who have been around Delightfully Tacky, you've probably read
this post
, and know about the heartache I was working through at home after my ex-boyfriend decided he was no longer in love with me and left. Living with my family in Alaska, healing, and regrouping was the exact right place for me at that time in my life. I wouldn't trade that time for anything in the world. I feel so blessed to have had such a wonderful place and family to go to in that rough time.
At home in AK, I only had one friend and we didn't really go out that much. During the summer I went out a bit more because some friends from Washington moved up to Talkeetna, but I was working 40 hours a week and basically didn't have a life outside of blogging. So, naturally, I didn't really have much of a lifestyle to blog about. When you're heartbroken, let's be real, you don't want to blog about your life. So I found a lot of comfort in posting outfits and being a part of a super supportive and wonderful online community.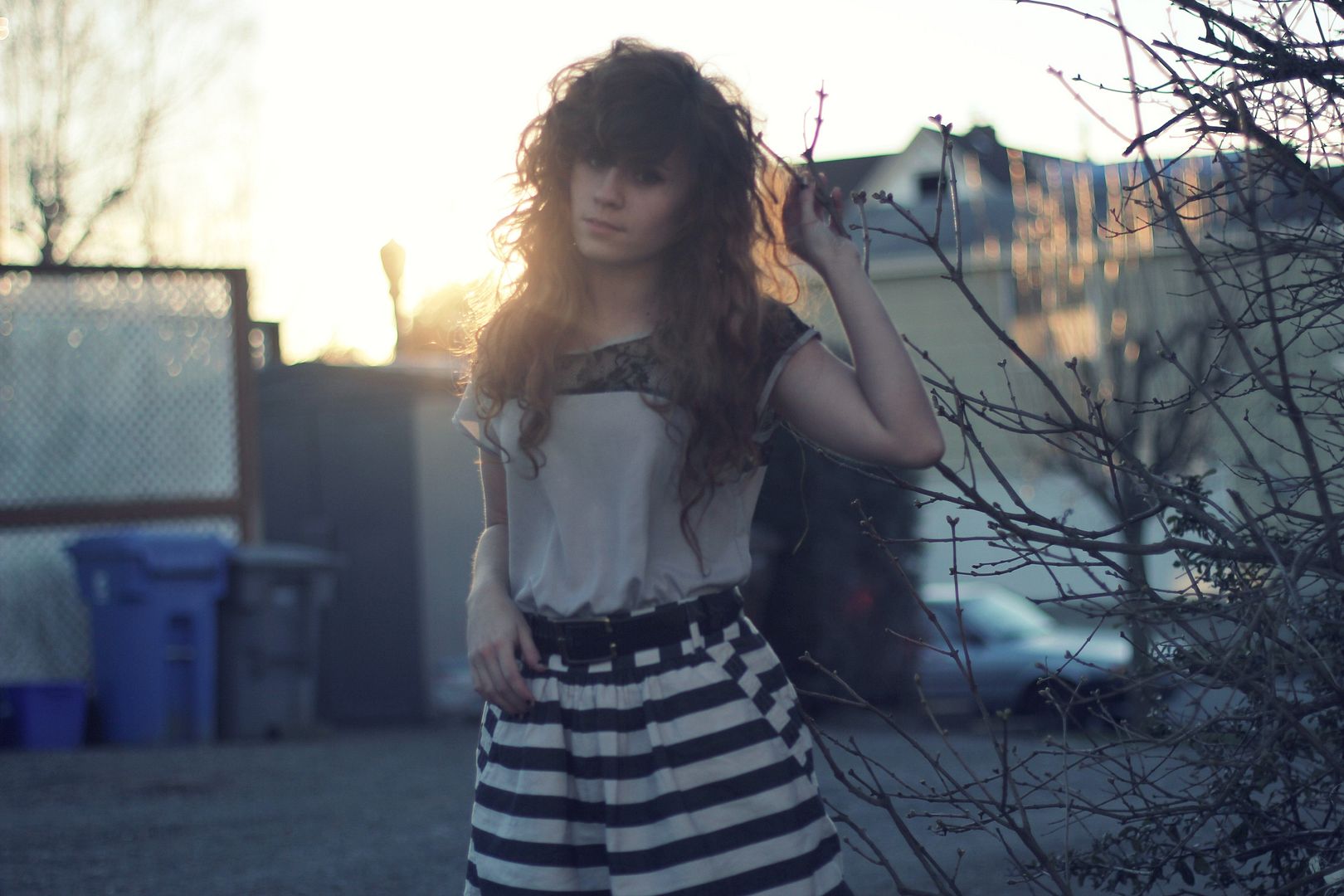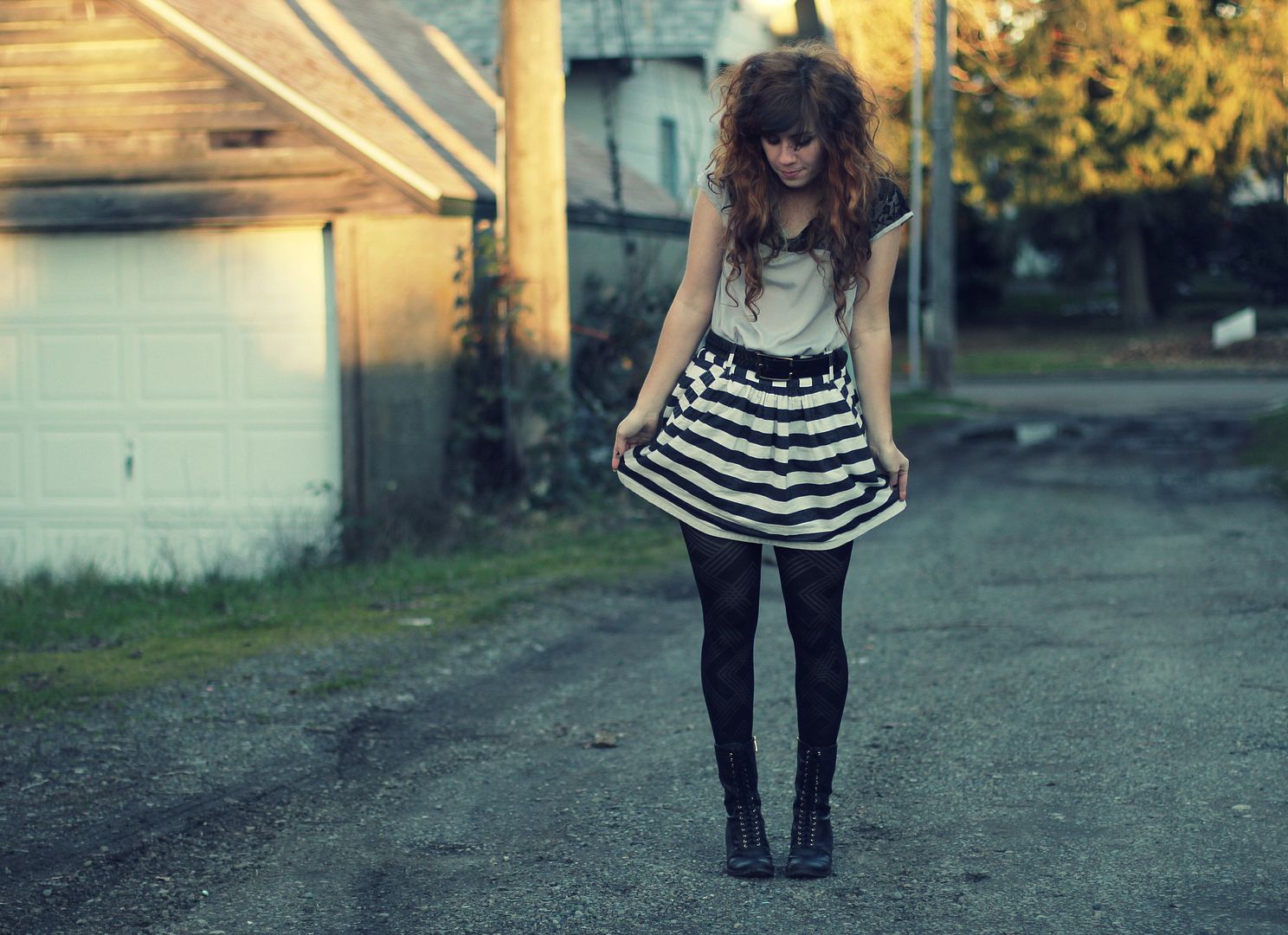 late afternoon dress (worn as top)/
modcloth
via delightful dozen :: skirt/forever 21
tights/courtesy of
modcloth
:: boots/dolce vita for target
Now that I'm living in Tacoma, my heart is bursting with excitement and happiness. I have so many great friends here, I go hang out at fun places every day, I love riding my bike around town, and I am in love with one of my best friends in the whole world. I am loving life. I feel like I'm just steeping in joy like the best, most delicious hot tea. Consequently, I'm
stoked
on my life and am loving sharing that with you all. Honestly, if this blog loses followers because I'm happy and sharing my life, so be it. But I do love you readers and I adore being able to share my experiences with you all. I'm not asking for sympathy or anything but it was interesting to me to consider how my blog has changed as my life has changed. I'm so excited for the future of both my life and this blog.
On to outfit related things, though! I got this top, which is actually a dress, from the Delightful Dozen. I feel like it's been forever since I've done a Delightful Dozen post! It is
Tieka's
dress and you can see how
Veronika
from Tick Tock Vintage styled it
here
. I got a fixed gear bike yesterday (which was a quasi fiasco. Those of you who follow my twitter
know why
, haha), and I have to say, I'm loving it. Dan, Ben and I are hoping to get a
bike polo
team going this summer and having a fixie is pretty much standard for bike polo. I'm hoping I can play, it looks like a ton of fun! I didn't even plan on my outfit matching the bike, but look at how we're twinsies! Even my tights match the angle of the frame. I'm such a goon.