The temperatures have been hovering in the single digits here, but I briefly sloughed off my coat to get some shots of my outfit. I'm actually wearing the same dress as last outfit post. I knew the second I took it out of the packaging that I'd want to live in it. It's so comfy, pretty, and versatile. I like that it's loose and flowy, and the lace detail adds that little bit of interest that is perfectly feminine.
I've been feeling super lazy lately. Waking up at noon, eating ridiculous amounts of food, watching marathons of House on DVD. I'm pretty much useless as a human being. Oh well, it's the holidays right? Either way, I'm pretty sure when I get back to Tacoma, my ass is going to be kicked by how out of shape I've gotten. Ugh, maybe I should take a little daily visit to the treadmill so my lungs don't get too mad at me when I try riding my bike around back in Tacoma.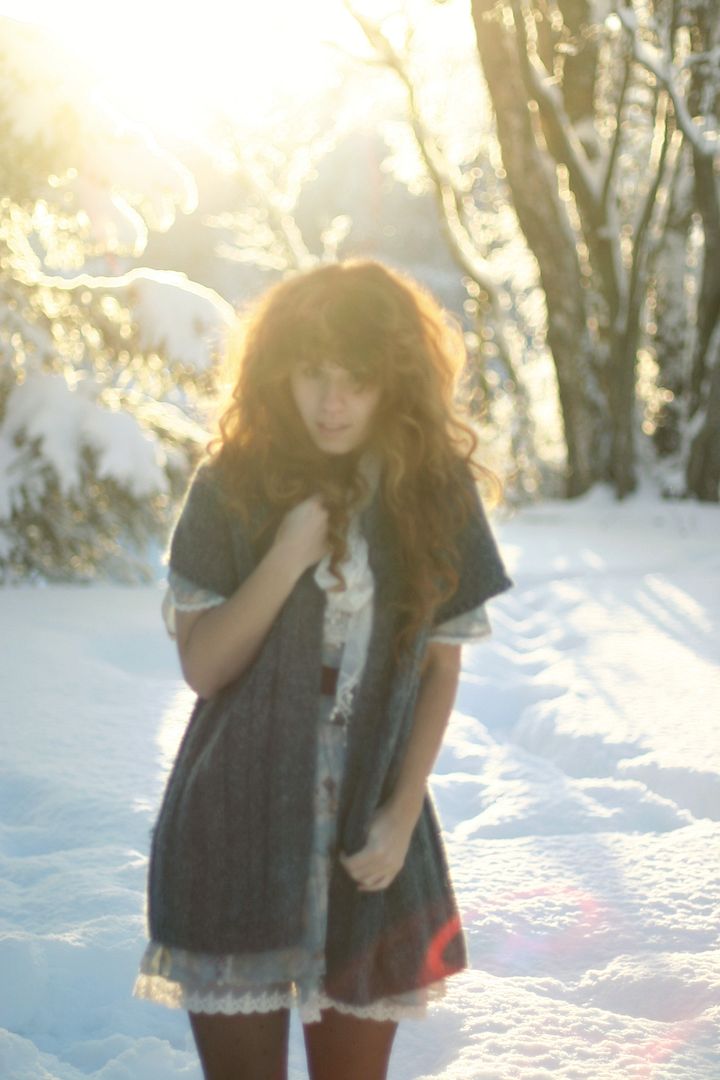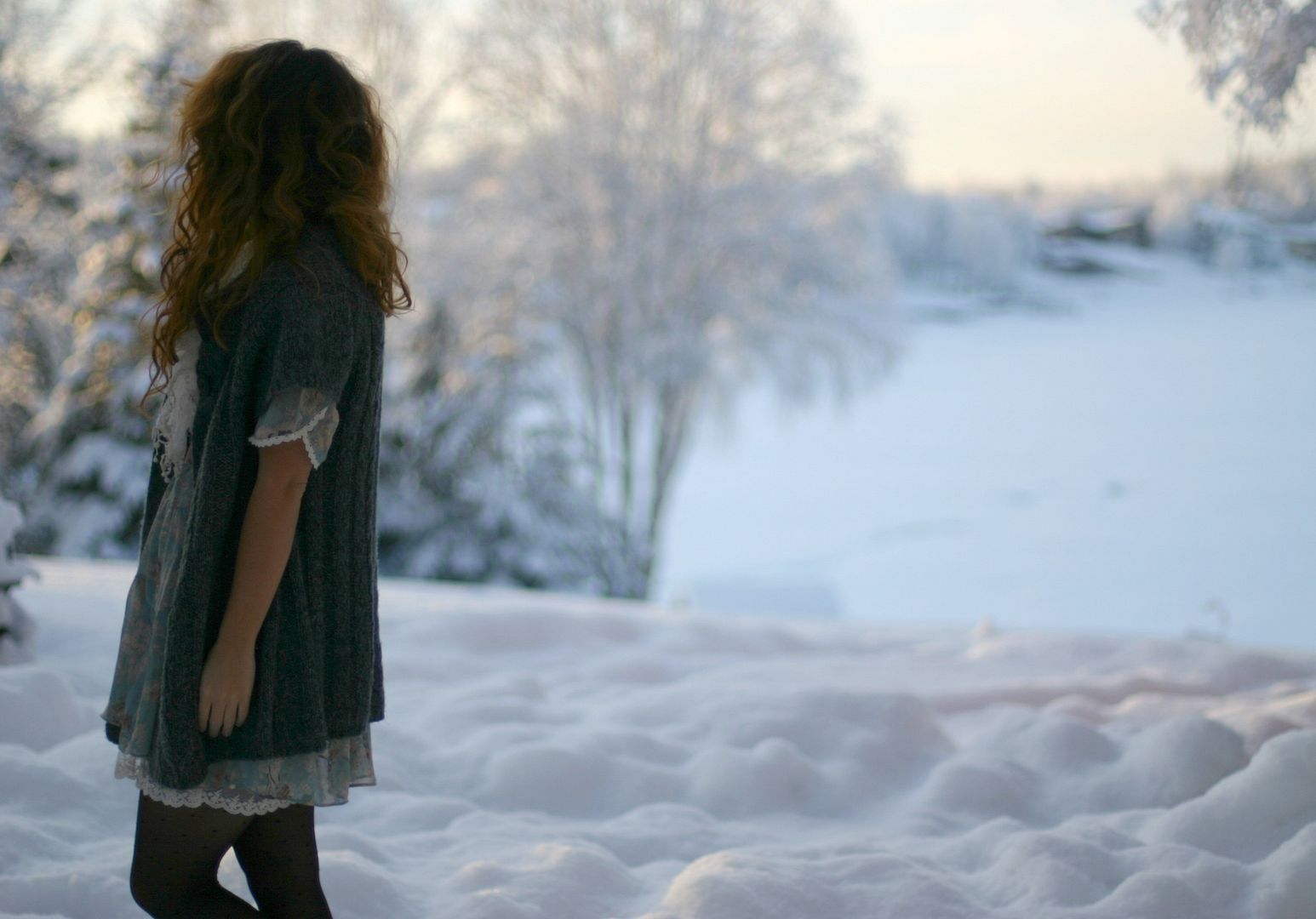 autumn ambiance dress/courtesy of modcloth :: tights/target ::
cardigan & scarf/mom's :: shoes/minnetonka
Last night my best friend Kristi and I went out to the best movie theater in town where they play super cheap second-run movies and deliver amazing pizza right to you in the theater. Food: Amazing (I ate so much I don't think I need to eat for the rest of winter), Movie: Terrible! Haha. Doesn't much matter, I suppose. It was worth it just to hang out and eat great food. I only get to see her every few years, but it's crazy how much we just get back together like it was no time at all.