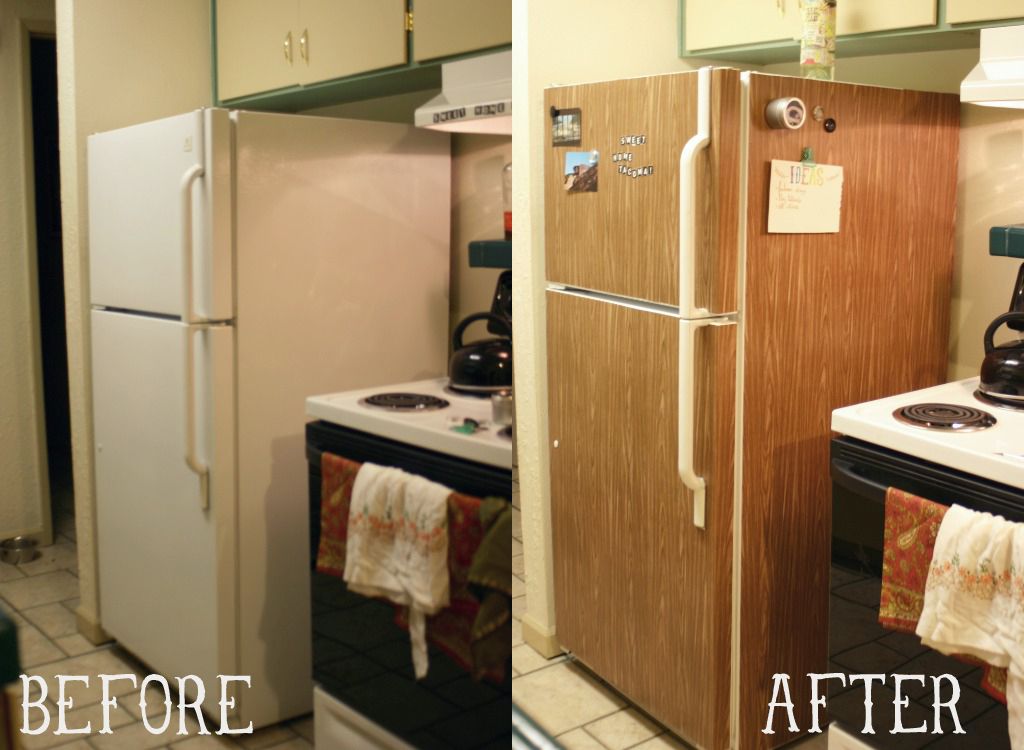 If there's one thing I hate in the kitchen, it's a boring white fridge. My last apartment was awesome-- all the appliances were the same as they were in the 70's.
Everything was made in harvest gold
: fridge, oven, bathtub, toilet. It was
awesome
. Apparently someone decided that colored appliances were passé and that everything should be boring white. I say, "NAY!"
Since I'm going through Brave withdrawals, I decided to bring a little faux wood into my life, courtesy of one little roll of fake wood contact paper!
All you need to make your refrigerator awesome is one roll of woodgrain contact paper (about $7 at a home improvement store), some scissors, and a screwdriver. You can also use an xacto knife to clean up the edges when you're done.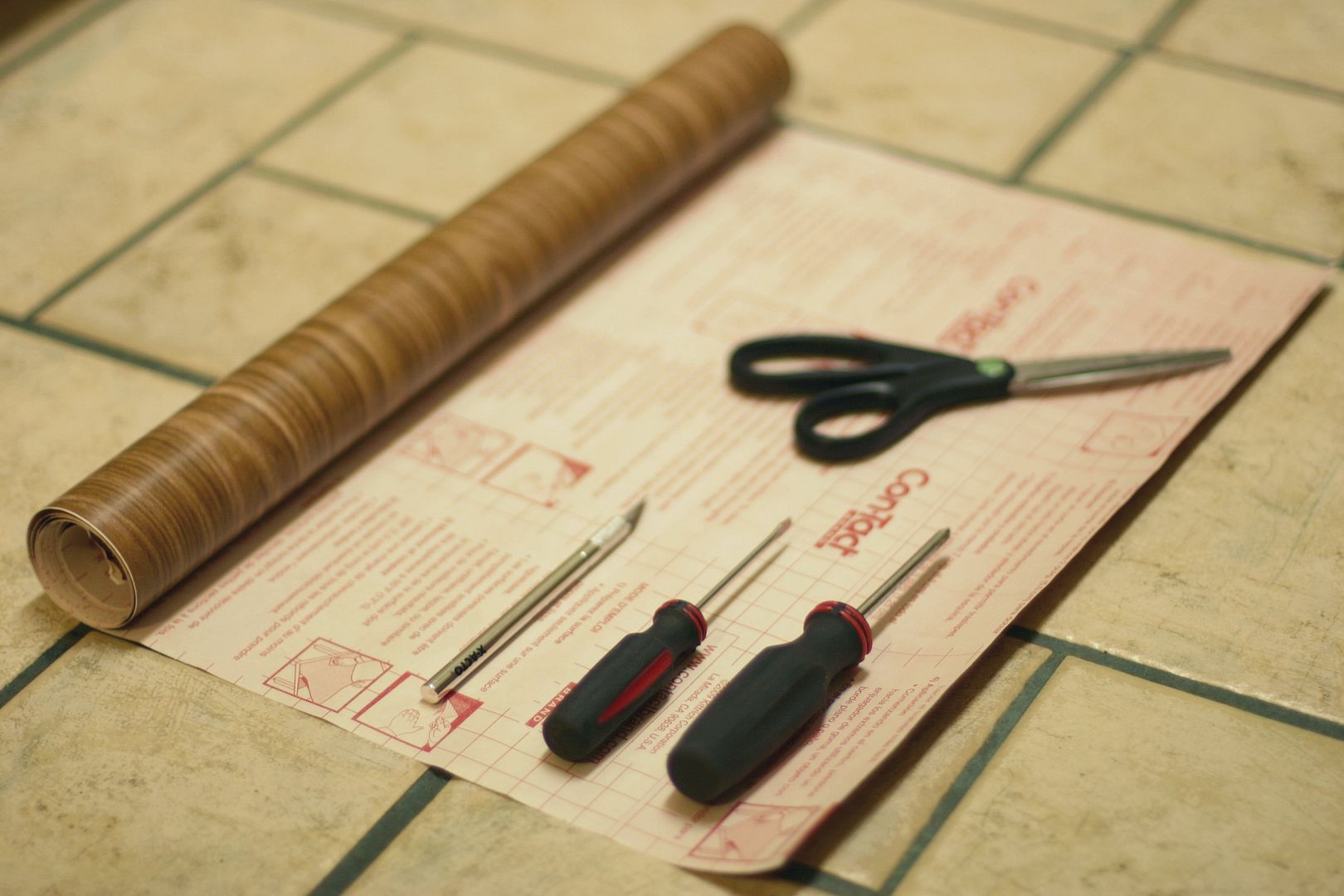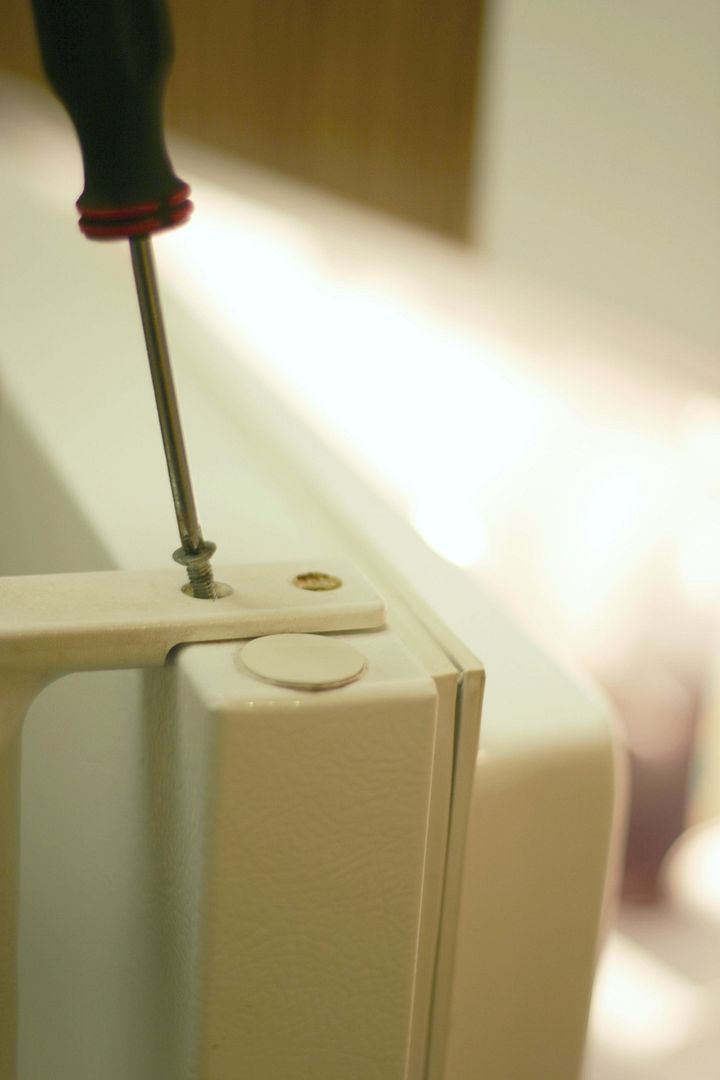 First, unscrew the door handles on the fridge so that you can stick the contact paper on without them getting in the way. It should be pretty easy. You might have to use a flathead screwdriver to pop off a screw cover to access the screw like in the photo on the above right.
Then you can start sticking the paper on! I measured each piece first before sticking it on. Then, just take the backing off of the top, stick it on along the top of the fridge door, and peel it off slowly as you swipe your hand down to make sure there aren't any creases or bubbles.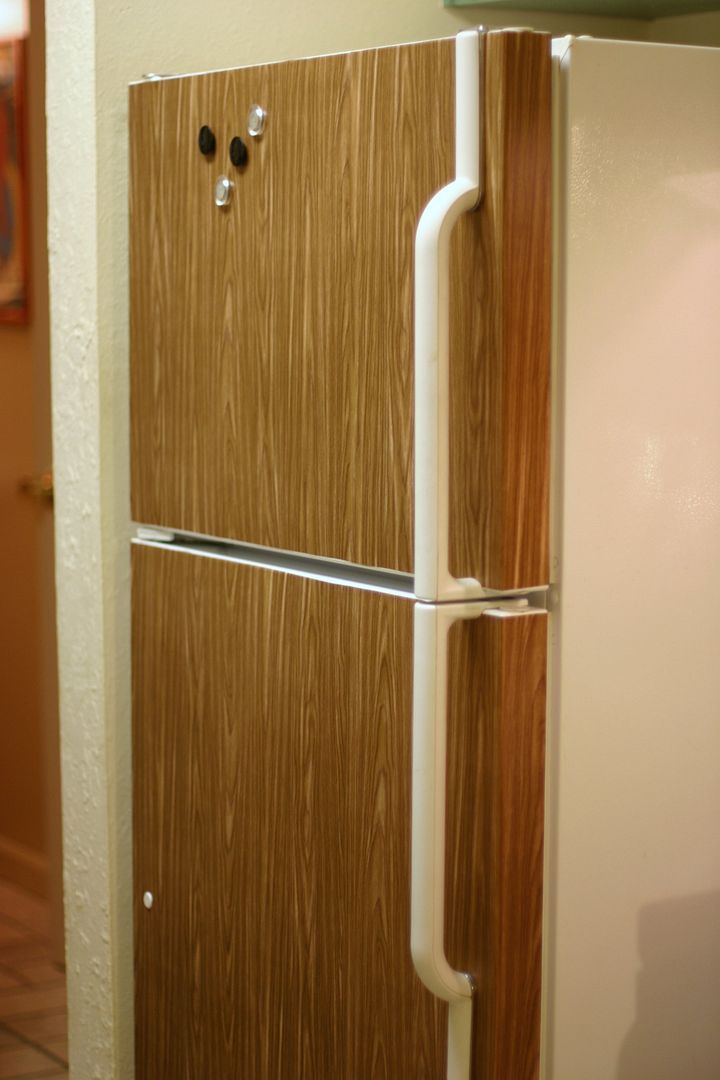 Just continue doing that until the doors are covered! Then you can screw the door handles back on. I was contemplating just doing the front, but since you see a lot of the side of my fridge, I decided to do the whole side as well. It was a bit easier since there were no handles to remove. The beauty of using contact paper is that it doesn't interfere with magnets, so you can still stick stuff on your fridge!
It was a super easy DIY, probably only took me an hour or so, and I'm incredibly thrilled with the results! The beautiful thing about this DIY is that it's perfect for a renter (like myself). Whenever you end up moving out of your apartment, you can just peel the contact paper right off and the fridge is like new! Now I'm brainstorming what to cover with fake wood next...