I would call this a cooking triumph post but no cooking was involved and I can't really call it a "triumph" because I basically lived off of bruschetta my senior year of college. Thus, it wasn't a challenge, but it was delicious! I haven't had bruschetta in months, but the other night at the wine bar it was on the menu and I was reminded of how much I love it. So, fast forward to yesterday at the grocery store and I decided to pick up the fixin's for bruschetta. Since the last time I posted about making it, I didn't really go step by step, I thought I'd revisit it for you guys! It's really easy and for reals one of the most delicious things I have
ever
eaten.
It's super easy to make, and I think that you'll still like it even if you're not a fan of tomatoes (because I'm not really a huge tomato fan). I was taught how to make bruschetta by italian missionaries who have stayed at our house in Anchorage on a couple of their furloughs back in the states. They know how to cook the most incredible italian food, and would make amazing meals for us while they visited. I'll have to try to dig up some of the recipes they left and maybe I can try my hand at one of those...
Grape Tomatoes
Salt
Olive Oil
French Bread Baguette
Garlic
Basil
Take the grape tomatoes and dice them up into little pieces. How much you make really depends on how hungry you are or how many people you're making it for. I usually just eyeball it, and I don't make that much since I'm just feeding myself. But this is a perfect recipe for an hors d'œuvr, so you can also make a lot if you're feeding a bunch of people-- especially since now is the time when holiday parties and potlucks are happening!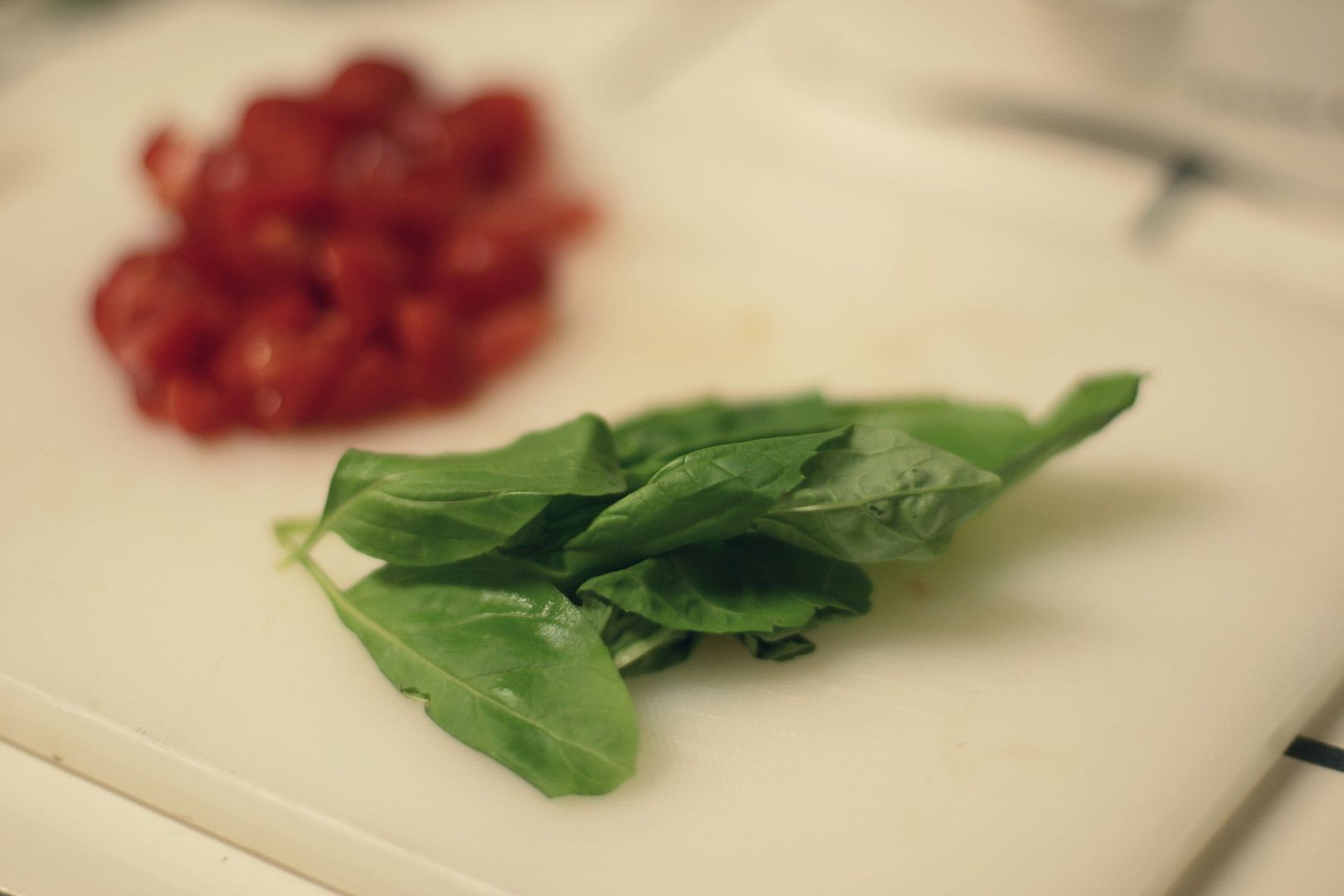 Next, take your Basil leaves and rip them into tiny pieces. I used to cut them up with a knife, but then I got impatient one day and just started ripping them, which works pretty nice. How much you use depends on how much you like basil. I love basil, so the more the merrier, in my opinion! Then, put your basil and diced tomatoes in a little bowl and set them aside.
Now, take your baguette and slice it up! When I'm just eating alone, I'll just pop the little slices in my toaster, but if you're doing a lot of slices, I'd put them on a cookie sheet and toast them in your oven.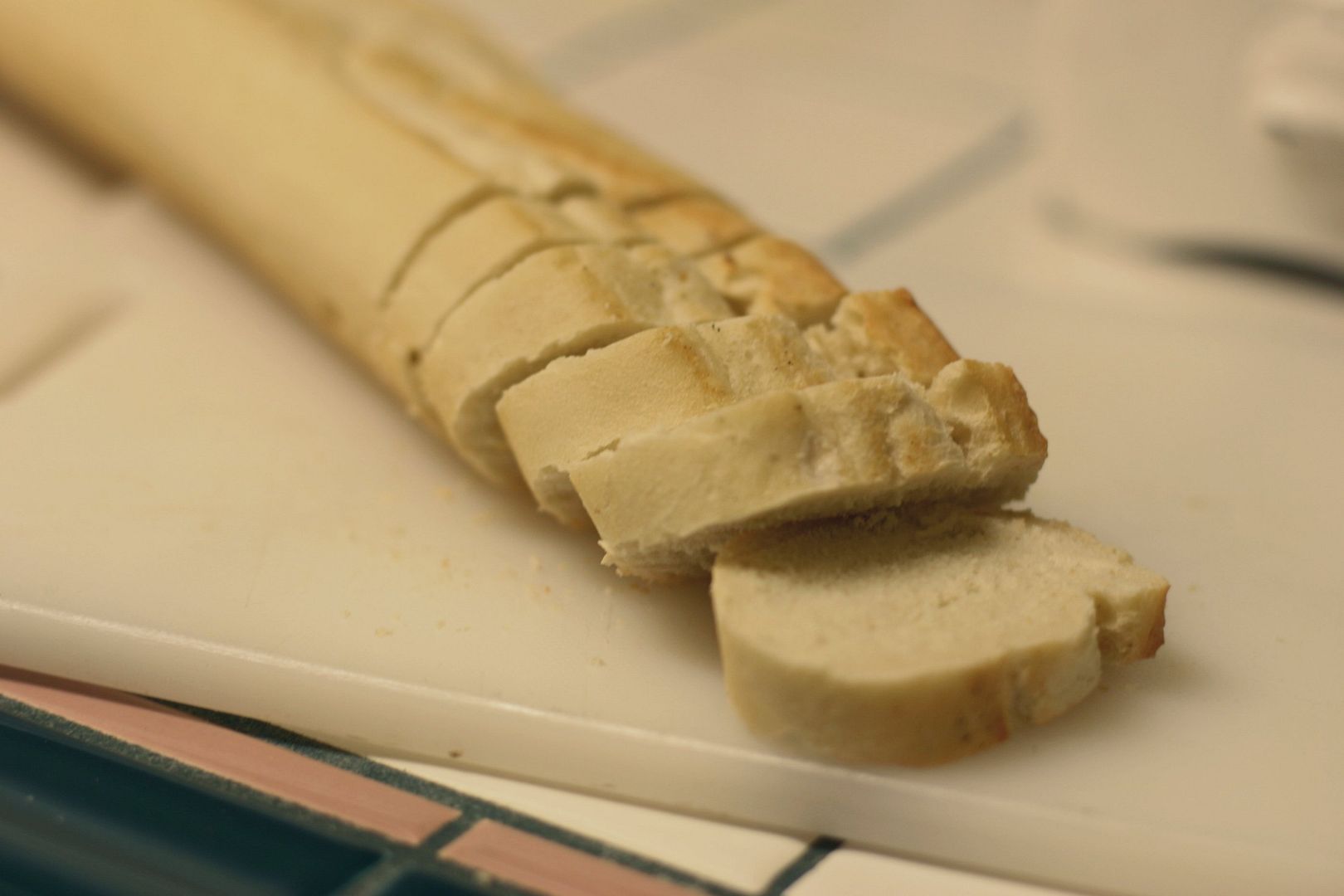 Once you've toasted your bread, grab your garlic and pull off a clove. Slice the clove in half and rub it lightly across the toasted bread. This will give it a great taste. You don't even have to rub it very hard on the bread, just a light swipe on each piece will be fine!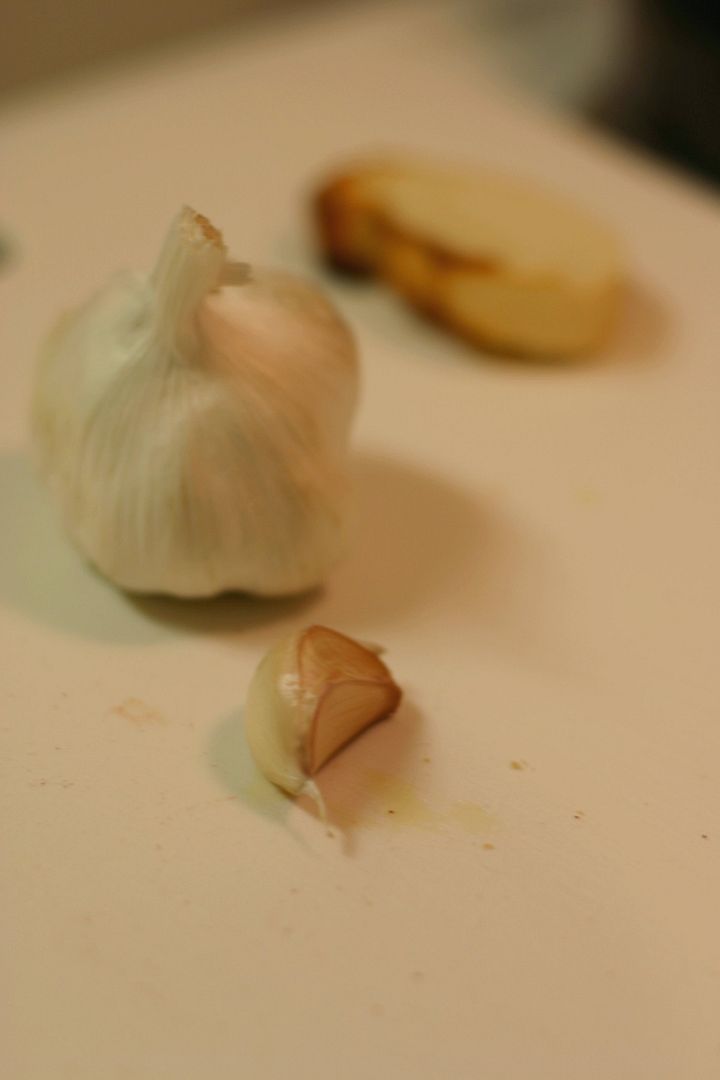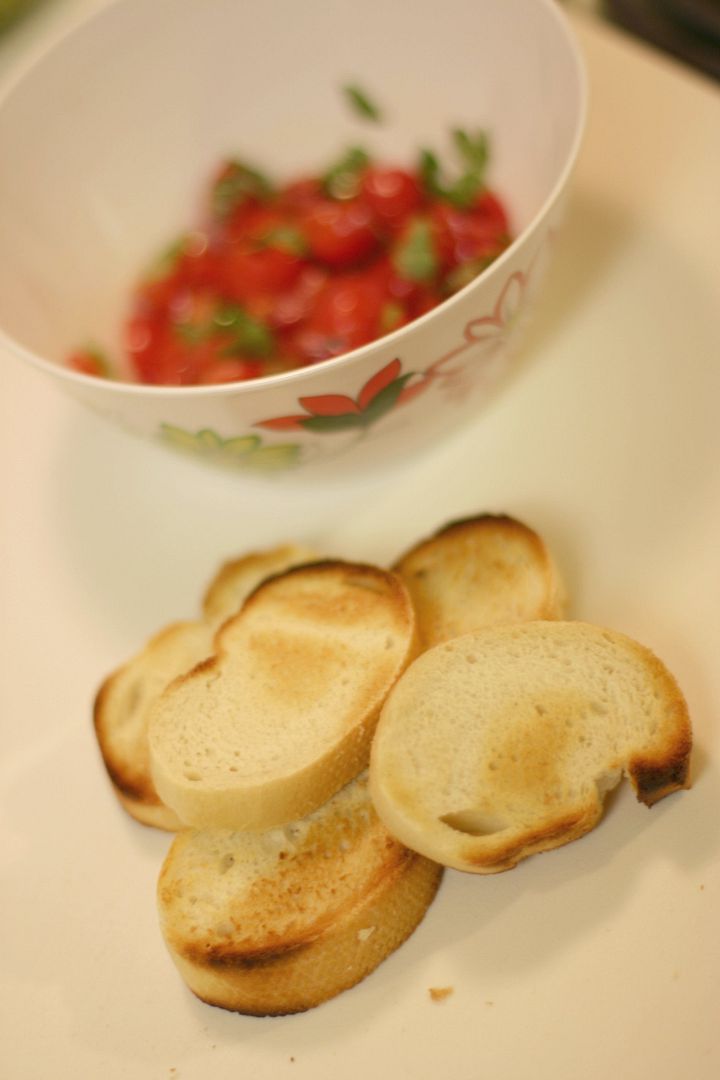 Then take your olive oil and give the tomatoes and basil a little splash. You don't want too much, just enough to kind of give everything something to stick together. After that, give it some salt. A lot of people are bashful with salt, but one thing the italian missionaries taught us was that more salt=better. It adds a lot of flavor and I rarely, if ever, over-salt my bruschetta.
Now you're ready! Just spoon a portion onto each of your pieces of toasted bread and proceed to consume deliciousness! You can also add some cheese to your toast if you like. I started putting thin slices of parmesan cheese on the bread before toasting it in the oven, so it was melted on there. Also delicious.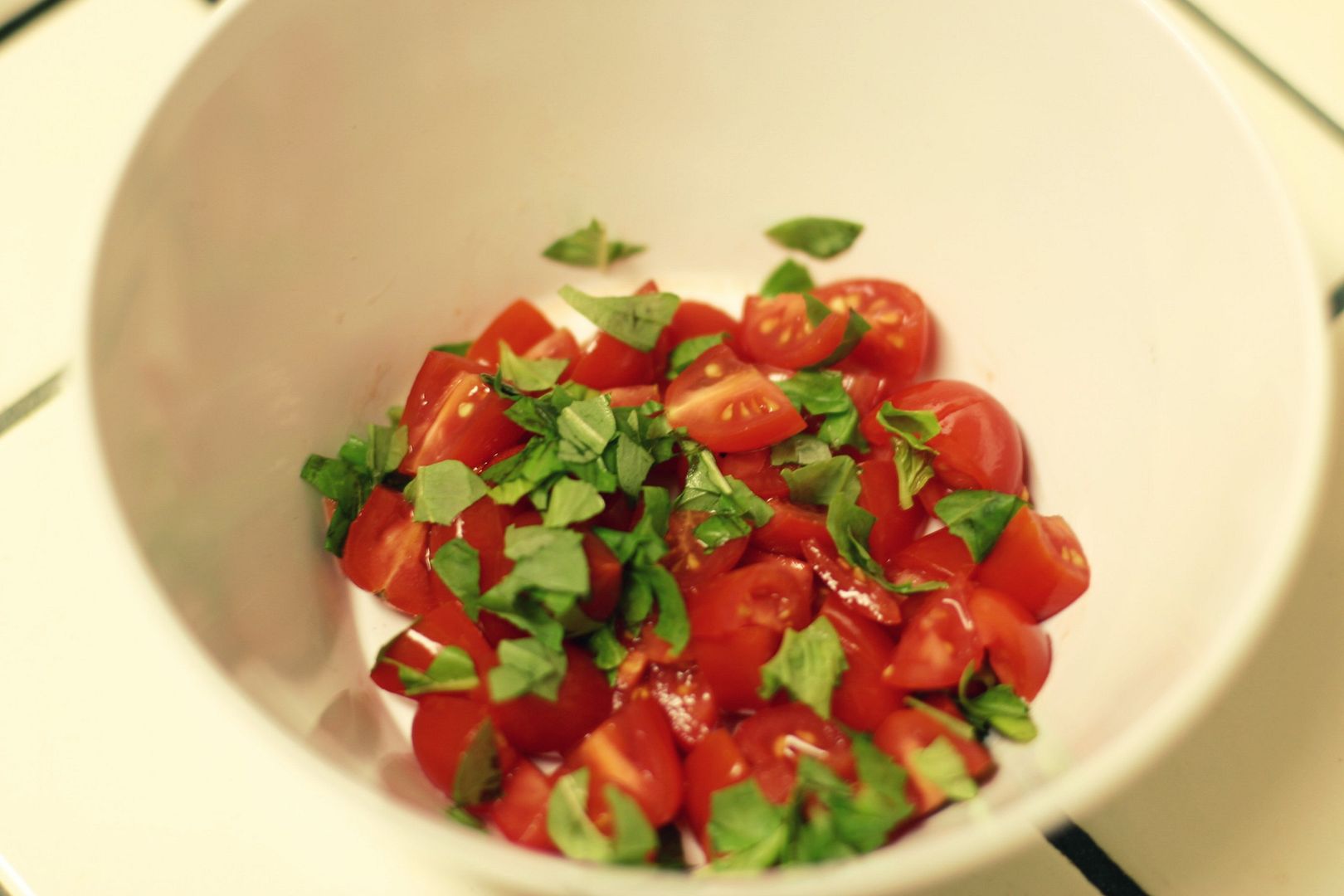 I also got some clams at the grocery store, so I'm gonna make this recipe that is one of my all time favorites. I know that I'm not really making new recipes, but I thought I'd start this endeavor with things I'm familiar with before moving on to recipes I'm not familiar with. You know, gotta get my domestic mojo flowing.