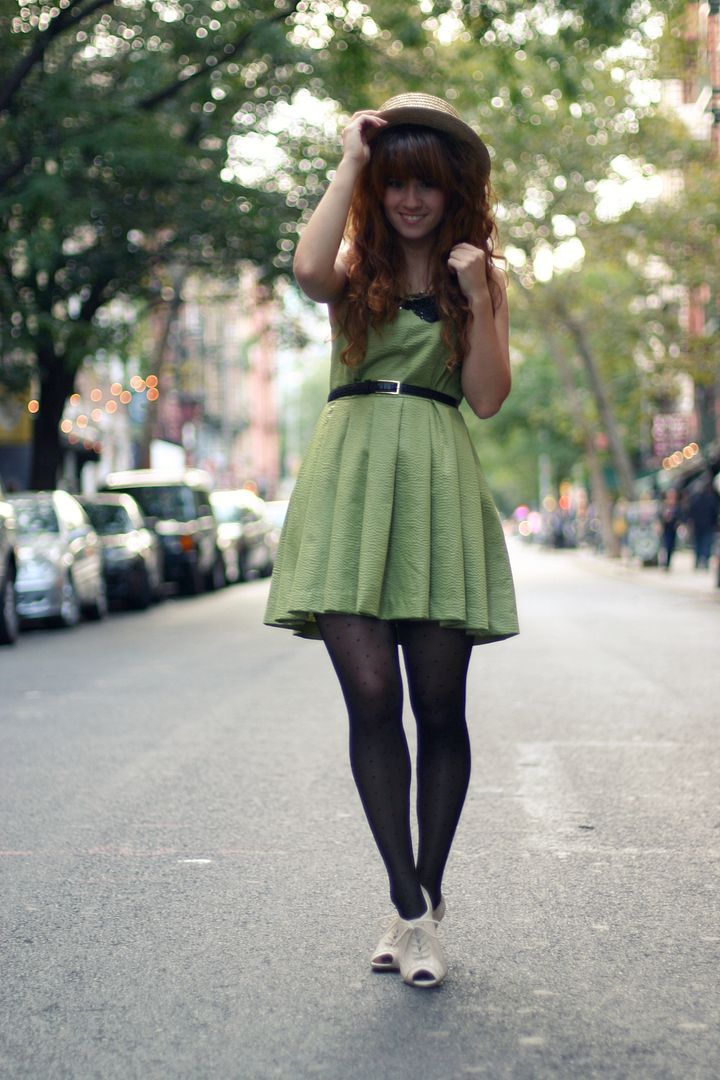 Wow! New York has been more exhausting than I anticipated! Tieka and I are just totally wiped out. Today we are trying to just relax and regroup before we fly home tomorrow. New York is a tiring city, especially for someone who is used to a much slower pace of life. Granted, fashion week festivities are definitely not part of the norm. Still, my previous impressions that New York is not the place for me have been solidified once again. It's exciting to visit, for sure, but my love for nature and the slow, introspective pace of places like Alaska and the Pacific Northwest will definitely keep me anchored to my more rural roots.
This outfit is from Saturday night, when we went out to the ModCloth dress-up party! It was a blast. It was a pretty small event, which was nice having experienced the quasi-mass-hysteria of Fashion's Night Out the previous evening. I got to meet some new faces and had a great time hanging out with old blogger friends. I wish I could've taken some photos of the actual event but it was so dark inside that they just would have been dark blurs. I think some other people may have snapped some good photos, and I'm pretty sure ModCloth got some pictures, so maybe when I track those down I'll share them with you guys.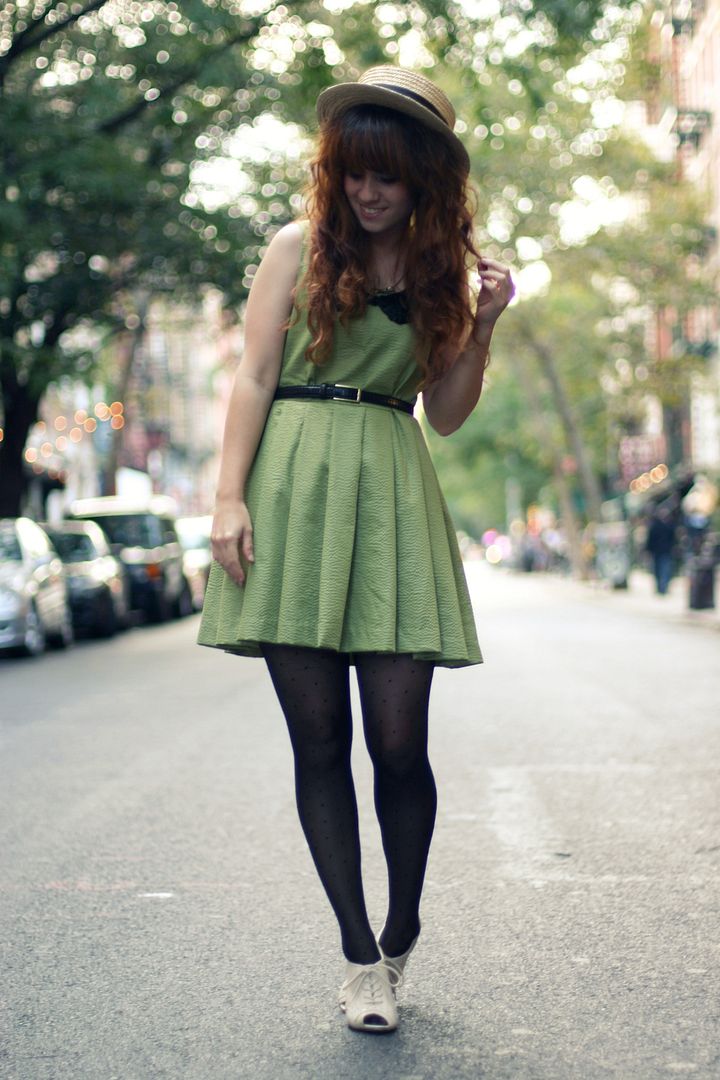 capriana dress/modcloth :: shoes/seychelles :: tights/target :: hat/claire's
I think it's funny I'm wearing so many solids here in New York. I'm usually decked out in all sorts of prints, but for some reason most of my outfits here have been pretty solid. I've adored this dress for a long time, but the price was extremely high and I wasn't interested in spending so much on it, but since I loved it for so long I decided to get it for the ModCloth party. Unfortunately, I am not that happy with the dress itself. There are only two sizes (xs/s and m/l) which doesn't really accommodate a wide range of sizes, and the hem fell apart after only wearing it once!! I couldn't believe it. So, I just have to send it back. I mean... for that price... falling apart after wearing it once? And handling it very carefully (since it wrinkles like instantaneously and I had to try to keep it from getting all crease-y in my bag during travels)...I mean I love it, but, oh well. Sometimes things just weren't meant to be.