This outfit went through at least four different incarnations before I settled on this one. And actually I ended up changing it a bit after I took these pictures but was too tired to go out and take more. This is my namesake dress from
ModCloth
. I kind of find myself having difficulty styling it, ironically. I wish it had sleeves, or something. Maybe I'll try to DIY it and make it more wearable. What can I say, I kinda really like sleeves! But not all sleeves. I don't like long sleeves, they irritate my wrists. And I hate cap sleeves, ugh. I like well done short-med length sleeves, or long sleeves that don't look dumb rolled up. And there's my sleeve policy. I'm sure you all cared immensely about it.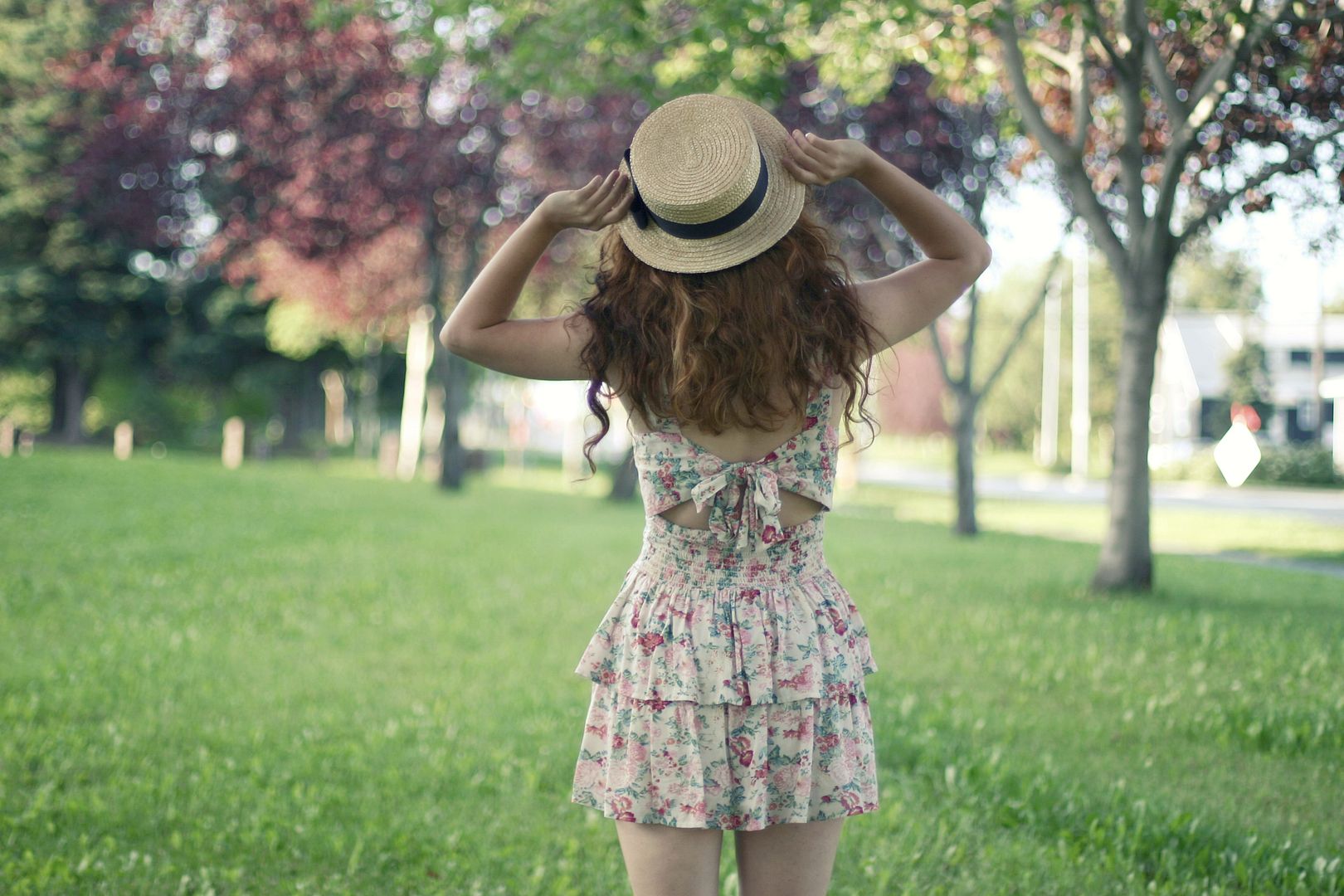 delightfully tacky dress/courtesy of
modcloth
:: hat/claire's
shoes/minnetonka :: necklace/handmade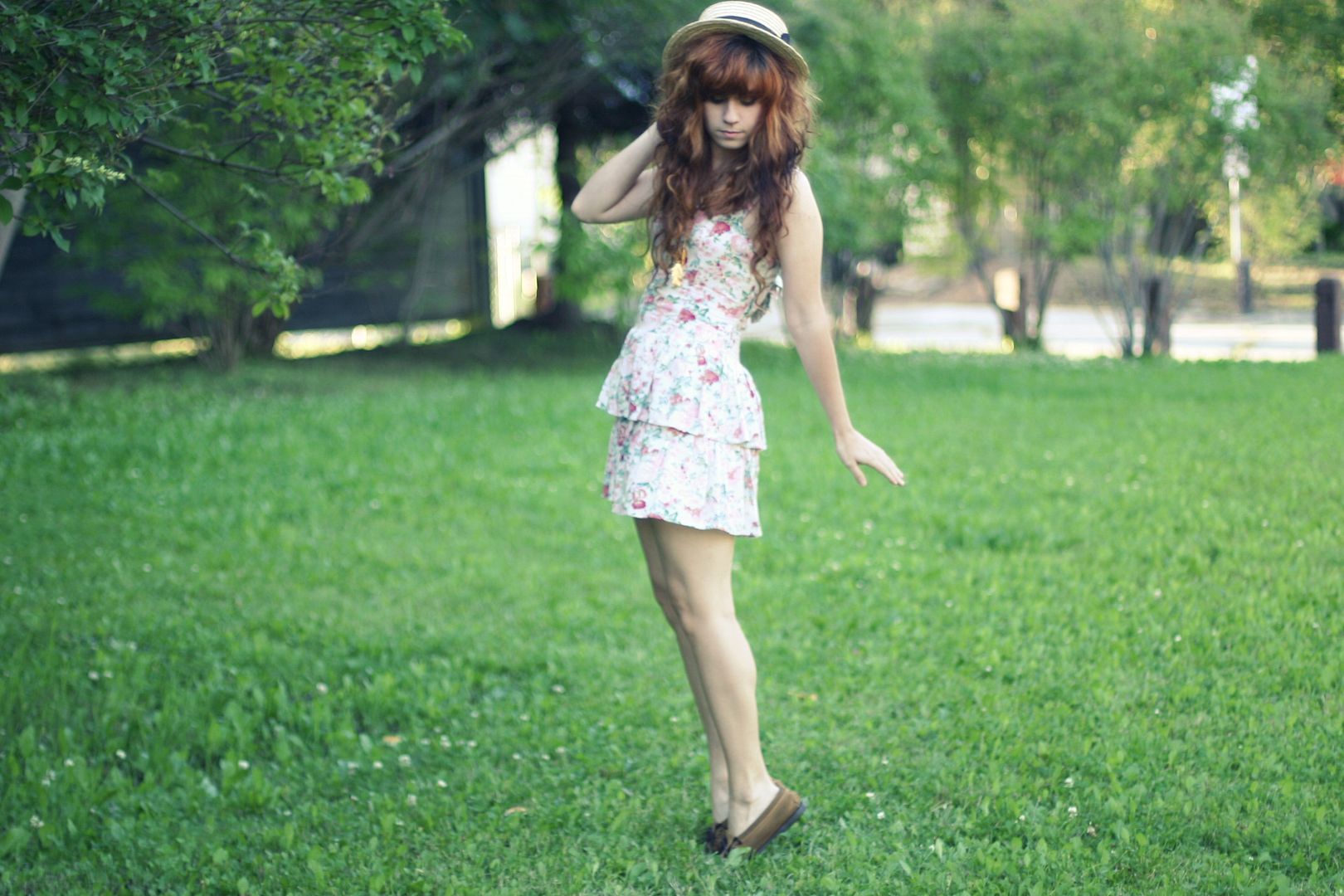 I ventured out of my back alley to a tiny park nearby! I'm so adventurous. Not. Only slightly less lazy. I had to walk a whole 50 yards! Maybe this weekend I will go out and find some fun photo places that are not within a 50 yard radius of my house.
So far I don't really have any plans for the weekend, but my brain has some thoughts, so we'll see how that all pans out. I have a couple errands to run today, but other than that... the sky's the limit! Okay, well maybe not "the sky" but there are options...