Last night was a near epic failure. First my computer just randomly shut down in the middle of me working, causing me to lose both the project I was working on (note to self: ⌘S), and a huge thing I had been writing throughout the day (online, so even ⌘S couldn't have saved me there). Thus, by the end of work I was pretty much exasperated and, though not excited about it, ready to go to the grocery store to pick up some dinner since we still have pretty much no food at home. I spent about a half hour meandering about the grocery store becoming increasingly frustrated at my inability to locate avocados, eventually culminating in getting to the checkout line and discovering that my wallet was not in my purse. I had to just walk away from all my stuff, and luckily I was only going to buy a few things. I felt bad leaving it all there for some grocery store minion to replace, but I was so frustrated I wasn't about to take it all back. Also, I was unsure if my wallet had been swiped from my purse! I rushed home to find it was sitting underneath an envelope next to my computer. Swell. At least it hadn't been stolen.
It took a while to get my energy up enough to leave the house again, since I did still have to procure some sort of sustenance. I really wanted to walk or ride my bike to the City Market, which is only a couple blocks from this new abode, and take Little Bit with me. The poor thing is all alone at home this week, so I wanted to let her run and play, but I cannot find her leash! She's fine just walking around the neighborhood with me, she won't run away and is very obedient, but I don't want to have her run in the street at the wrong moment. Yes, a leash is quite necessary. Plus I need some way to tie her up once I get to City Market. Okay, well, that was a long-winded way of saying: we got in the car and drove. But! I have decided that my new routine is going to be riding my bike to City Market after work. Hopefully with Little Bit if I can find a dang leash! Improvisation may be in order.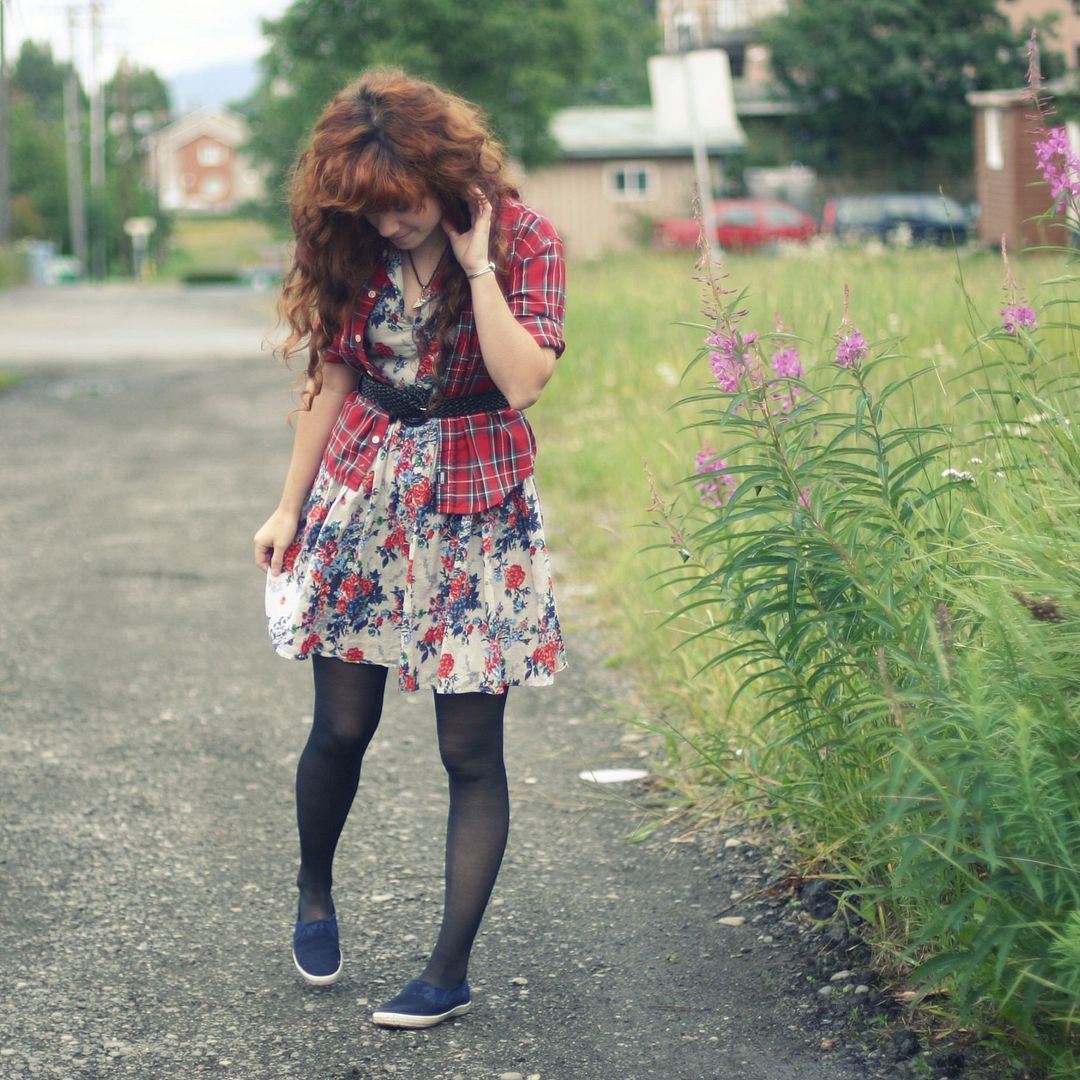 It's kind of funny, I've never lived in this part of town. It's a lot more... me.

City Market is especially "granola," and though I wouldn't describe myself as "granola," my demographic kind of fits that description, so it was cool to encounter people that I could see myself hanging out with. Of course, at this point they are all strangers, but maybe I will meet a friend or two on my trips to City Market!