No, not Waldo either. Delightfully Tacky, I say!
Today is a
day
. Hopefully these photos from yesterday give you a clue as to where I am right now! Thankfully all my travels went off without one hitch. Navigated the airport (which I haven't been to in many years, a new airport to figure out!), made it to the rental car place, and got to my hotel! I don't have to be anywhere until 1 pm tomorrow so I think I'm gonna grab some breakfast and explore, maybe find a beach? Hellz yeah.
Yummy lunch/dinner at the SeaTac airport. I was going to grab some food from Carl's Jr. on my way to the hotel last night (oh man, I almost drowned in my own salivation when I saw CJ) but I decided it was probably best to just get to the hotel and settle in for the night.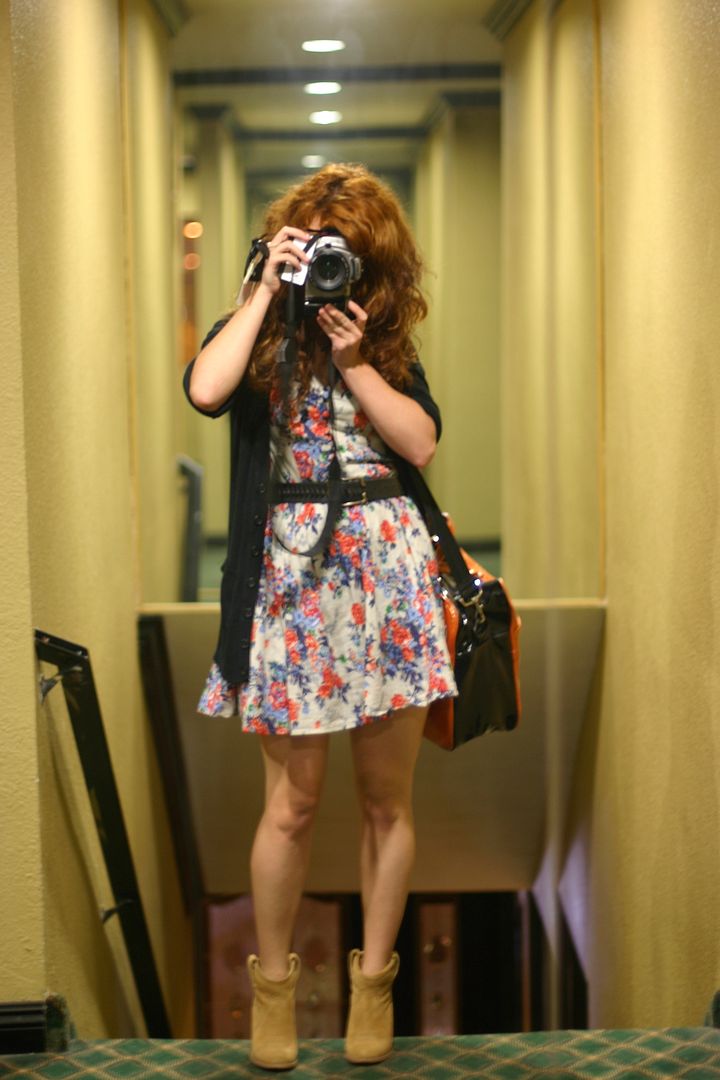 Infinity mirror at the hotel! I use the term "hotel" loosely, since I'm not sure a Travelodge counts as a hotel. More of a hotel/motel hybrid-type-thing. Nice and comfy, though.
Well, breakfast and exploring is on the docket for this morning!