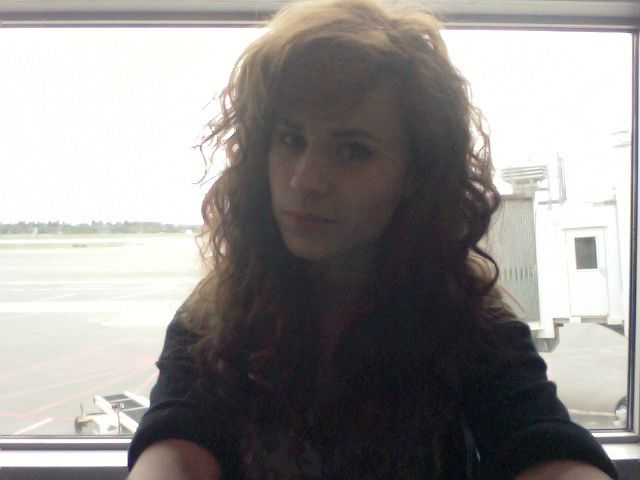 Carmen Sandiego? Who cares about her?! Where in the world is Delightfully Tacky!?
I'm on the road, folks, or rather... the air. I'm currently at SeaTac on a two hour layover and decided to get all ghetto on y'all and do an outfit post with my webcam! Alas, I'm still to much of a shy girl to ask a stranger to take my outfit photos, haha! One of these days I'll get some c-c-c-courage. I guess it actually turns out quite nicely since my webcam photos take like a second to upload. Quite a few less megapixels than my big ol' DSLR.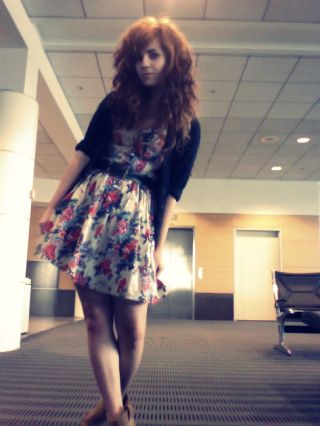 Can anyone guess where I'm going? Should I even tell you? You guys know how I like surprises. I think I'm going to keep it a secret for now and maybe tomorrow morning I'll post a clue...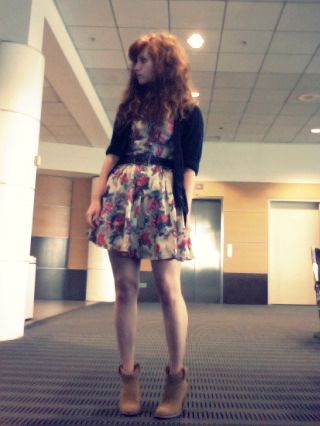 dress/moon collection :: boots/kensiegirl :: cardigan/target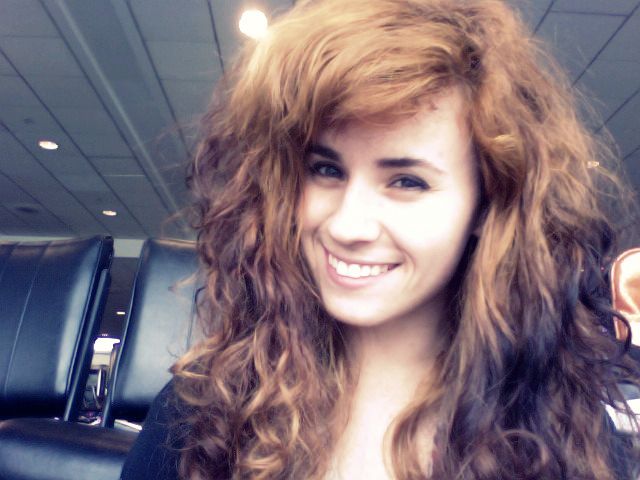 I feel so comfortable in the Seattle Airport. I think it's my favorite of all airports. I've been to quite a few, and this one is not only the most familiar (pretty much all flights out of AK go to SeaTac unless you're going to Hawaii), but it's also a really nice airport with good food, nice places to shop and it's never crowded (hear that JFK?). Haha. I'll tell you guys what, I'm a huge fan of Alaska Airlines. After testing out flying on other airlines a few times, I'm never flying on a non Alaska Air flight if I can help it. Though, I'm a pretty loyal person by nature, so it might just be my "creature of habit" mentality kicking in.
Well, I'll see you guys on the flip side. I'm going to go hang out in the sky for a bit more...