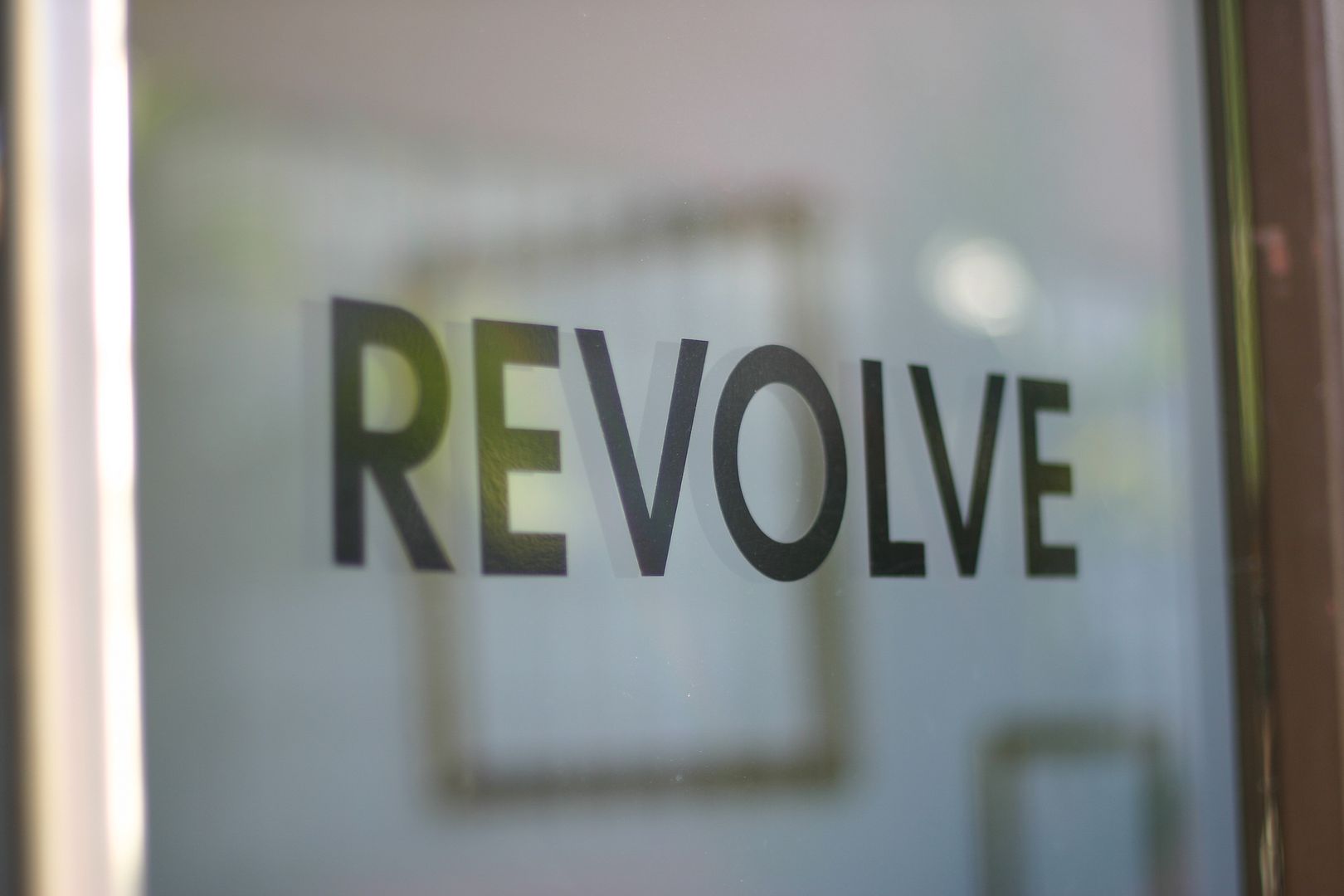 Okay, so almost a week after I went to LA I'm finally getting to writing about it. Give me a second to breathe, life! I didn't get a lot of photos of the shoot since I was busy the whole time doing stuff. Once they get the style guide up at Revolve you'll be able to see pictures and a behind-the-scenes video (probably including me saying ridiculous things).
I got there and they showed me around all the racks of clothing. They had a rack of tops, dresses, skirts, etc. and we were to style five different outfits. I have to say, I was surprised at how hard it was! I'm so used to knowing exactly what I have to choose from in my own wardrobe and being familiar with what goes well with what else. Plus, I know how everything fits in my own wardrobe. So that made it a little bit stressful, plus, there's a bit of pressure to actually come up with a decent outfit! I think I did okay though. I think my outfits represented me. It was kind of funny because the other girl there who was doing the shoot had such a completely opposite sense of style from me. I guess it was nice that we had different perspectives. I think Revolve will get four very different looking sets of outfits from all us girls (though I didn't get to see the other two girls' outfits).
I was there with Lida from Fashionista Talk. I got a couple blurry shots of her shoot, since I was obviously not able to take pictures of myself during my sets. You can kind of get an idea of what it was like...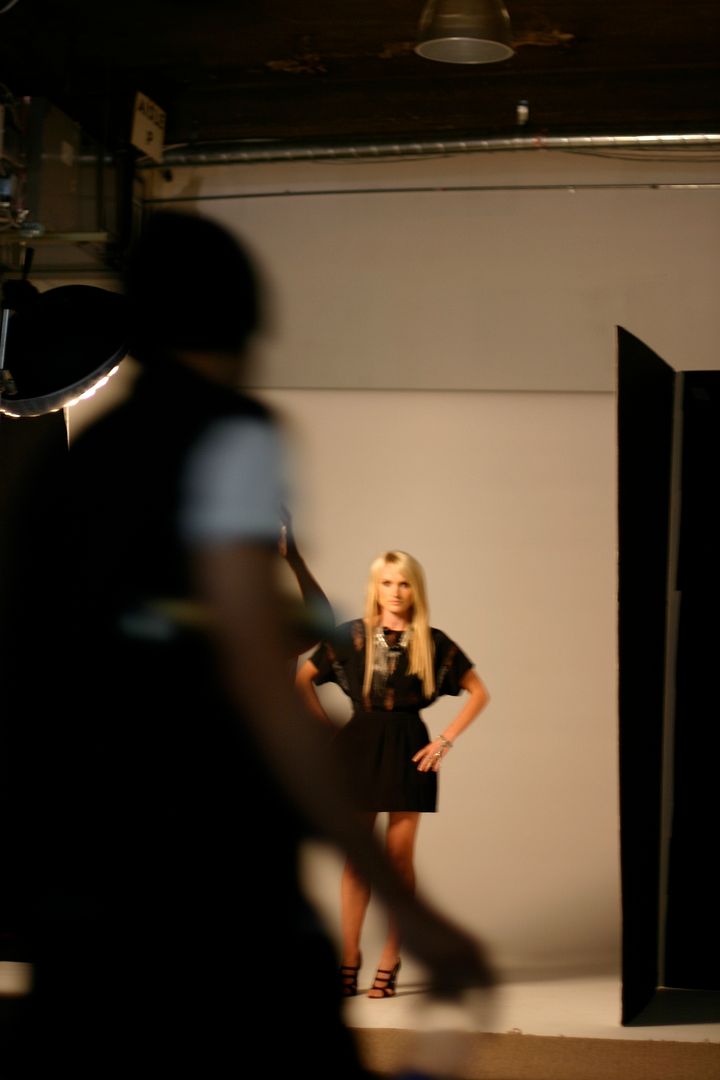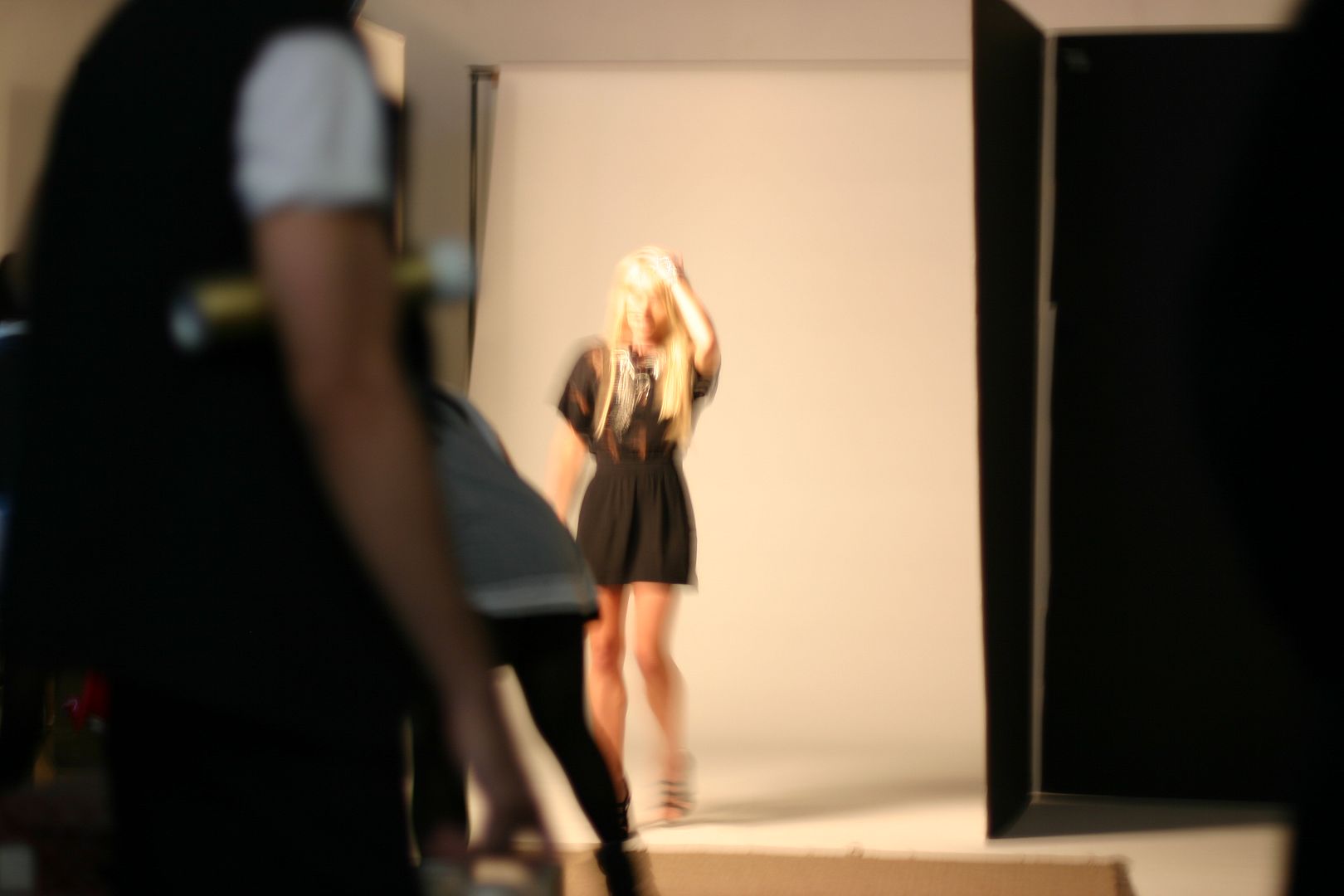 I have to tell you guys, I did have a shoe-gasm when I saw the array of shoes they had set out. I wanted to wear all of them! For someone who can't really buy shoes (dang size 4.5 feet!), having all those shoes in front of me was like Christmas! Granted, they were still big on me and probably wouldn't have worked for walking around, they worked fine for a relatively stationary photoshoot.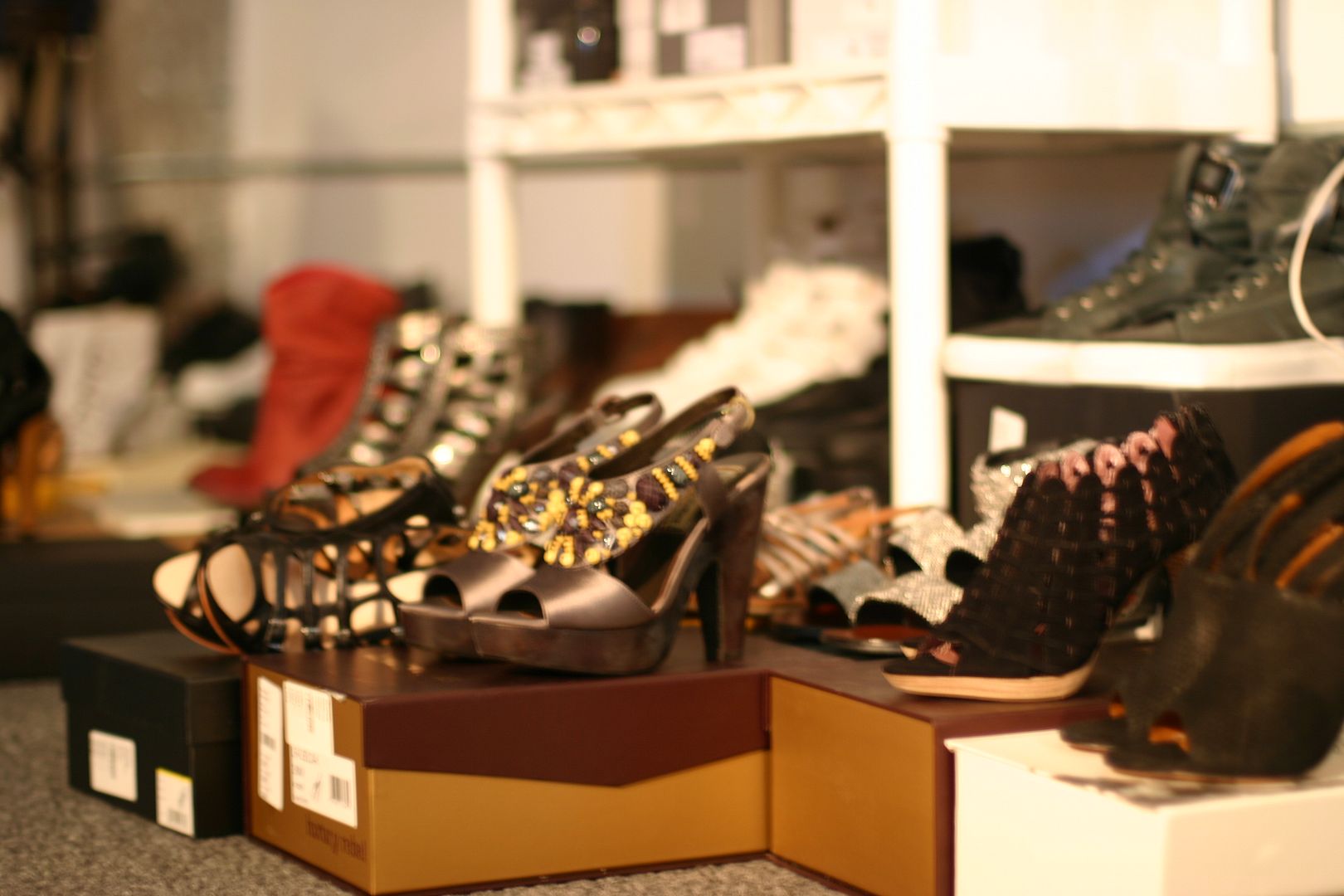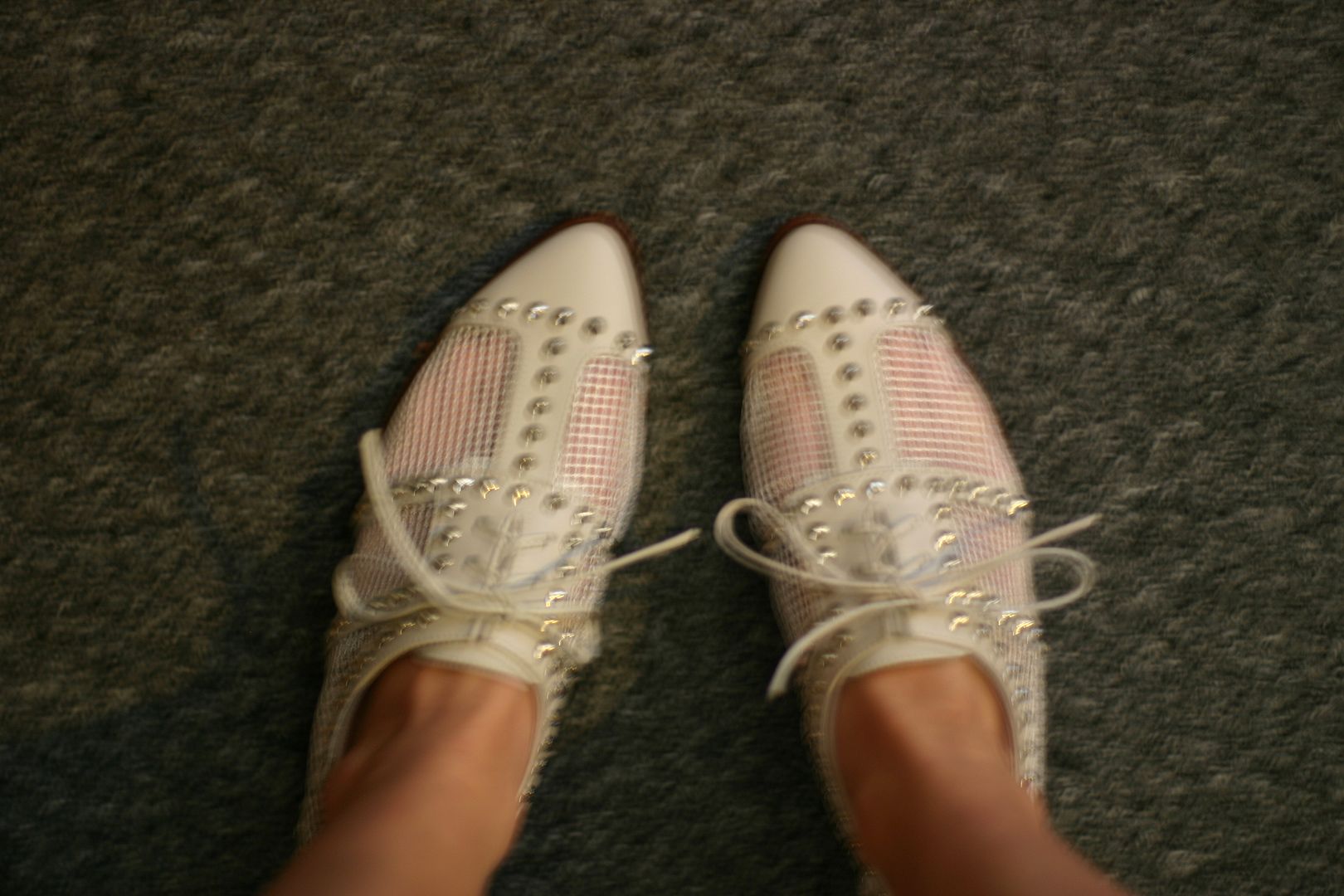 I fell in love with these flats by Candela. White! Mesh! Studs! Alas, they are $242.00 and not in my size. So fun though, no? If they were in my size I'd be tempted to spend my entire gift certificate on them.
They also had a table full of really incredible jewelry. Alas, my fingers are so tiny that the rings didn't really fit me either (I'm
never going to grow into an adult...), but I fudged and wore some anyway (favorites?
Crazy transformers lion ring
, and
pyramid ring
. Swoon! Someone with normal adult sized fingers get these so I can live vicariously through you!).
I wore this necklace in one of my outfits and it was so heavy it felt like one of those ancient
egyptian breastplates
. So amazing.
Okay, I'm getting ahead of myself. So I mostly got my looks together and then went to hair and makeup. We decided to do my typical winged eyeliner but with hella false lashes for some drama, and then bold red lips. Kind of neo-vintage. For the hair we did a messy side braid in the vein of Alexander Wang. I haven't side-braided my hair since I cut it back in December, but I should do it more this summer! Though he did a fishtail braid and I've never done one of those before. I can't even french braid my own hair, so I'm not sure I can do a fishtail, but I'll try. I really like how the fishtail braid looked.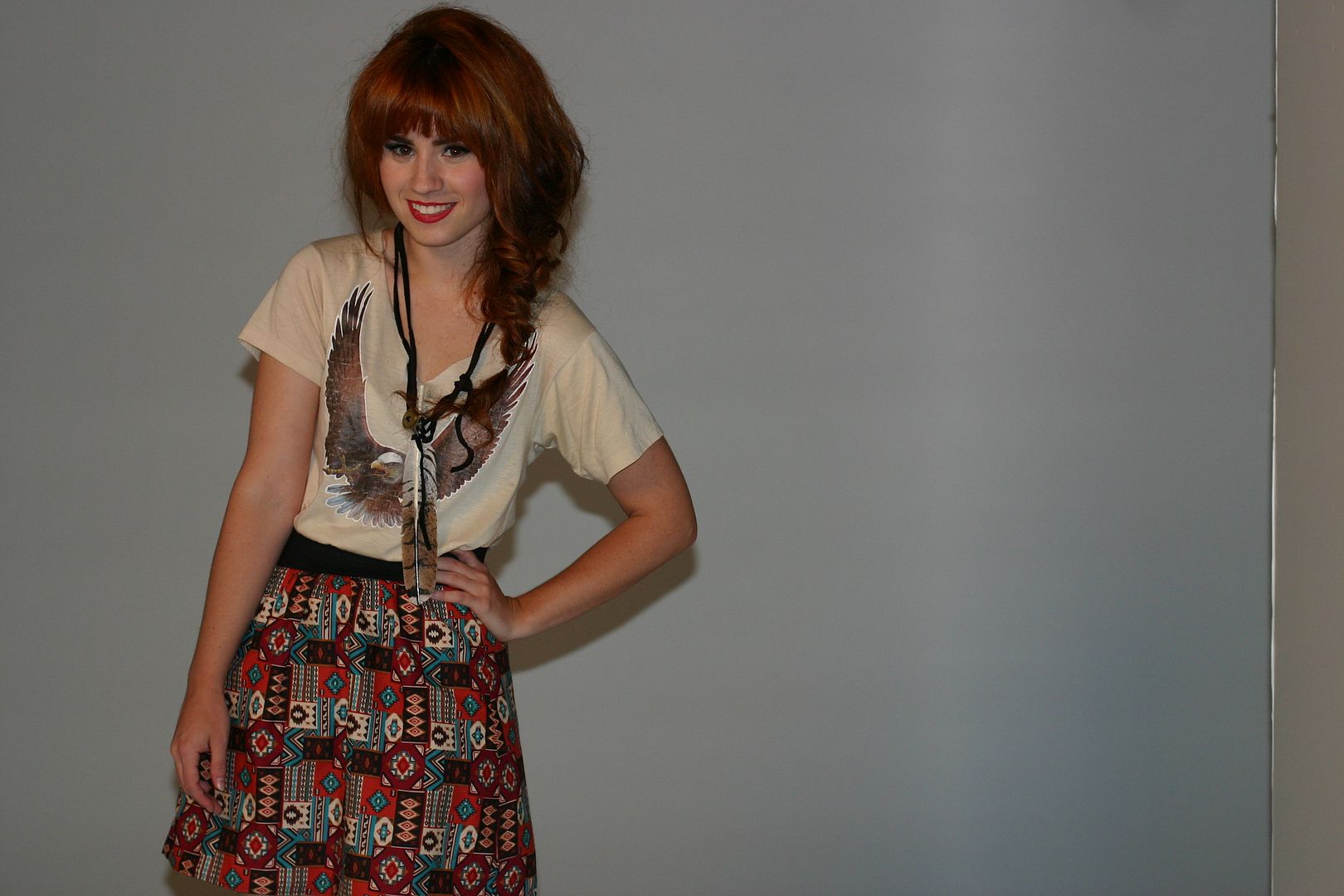 I won't try to describe to you guys the looks that I wore since it will be easier to just show you once the style guide is up (not entirely sure when that'll be). It was fun though! It felt strange posing all by myself. I'm so used to posing out in the world with my environment, and mainly just standing there and then running back and forth doing the self-timer. What a strange life we fashion bloggers lead.