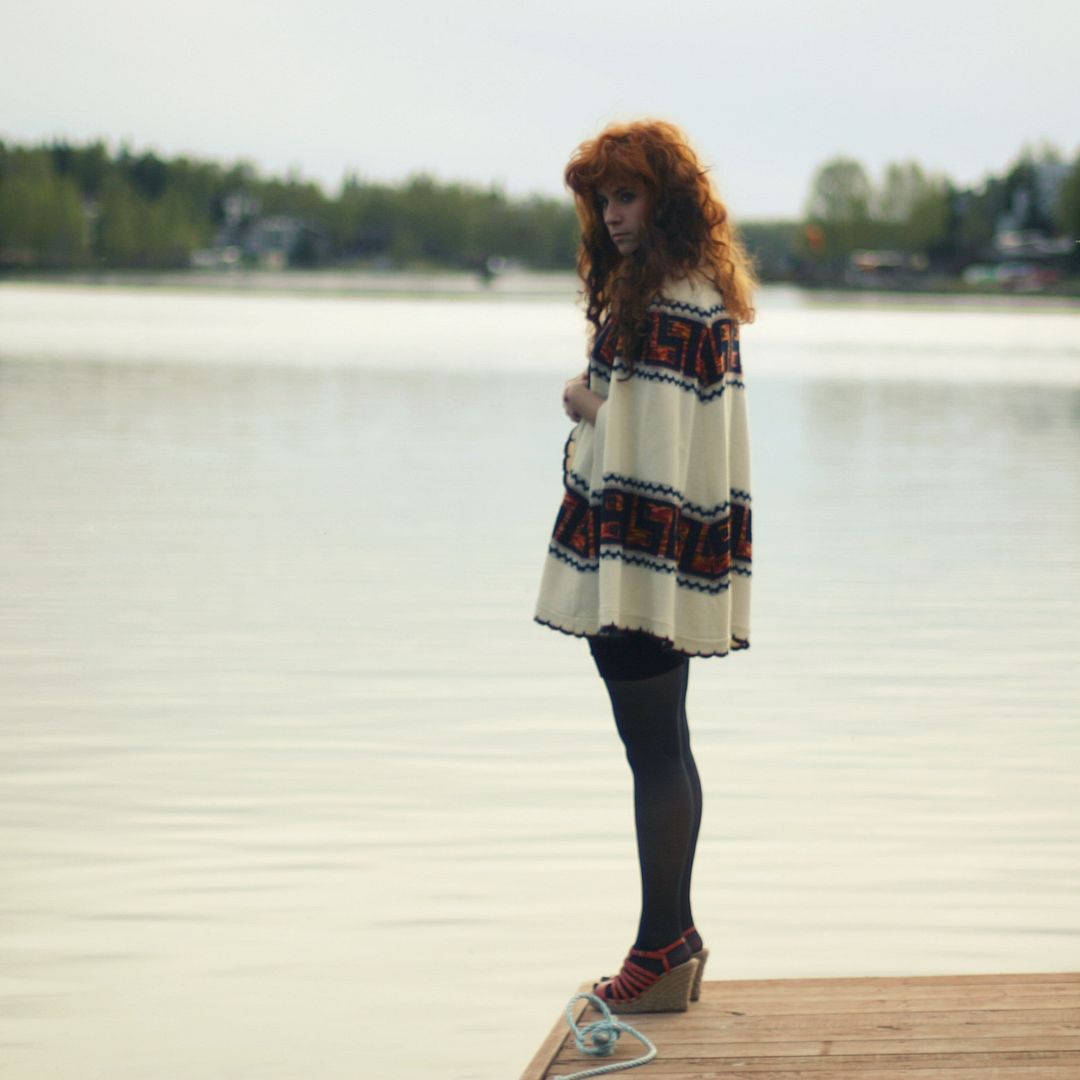 Rebecca has been
obsessed with capes
in the recent past and she wears them so well it made me kind of curious about them but I never ran across one to really experiment with. To my excitement,
I just received this one
in the mail as part of the
Delightful Dozen
swap and I love it! I want to steal it away and keep it forever! Maybe
Kristin
won't read this post and I can hide it in my closet. Just kidding, Kristin! I'm going to start a crusade to bring back capes. It's like the fashionable snuggie, and you all should know how much I love my snuggie.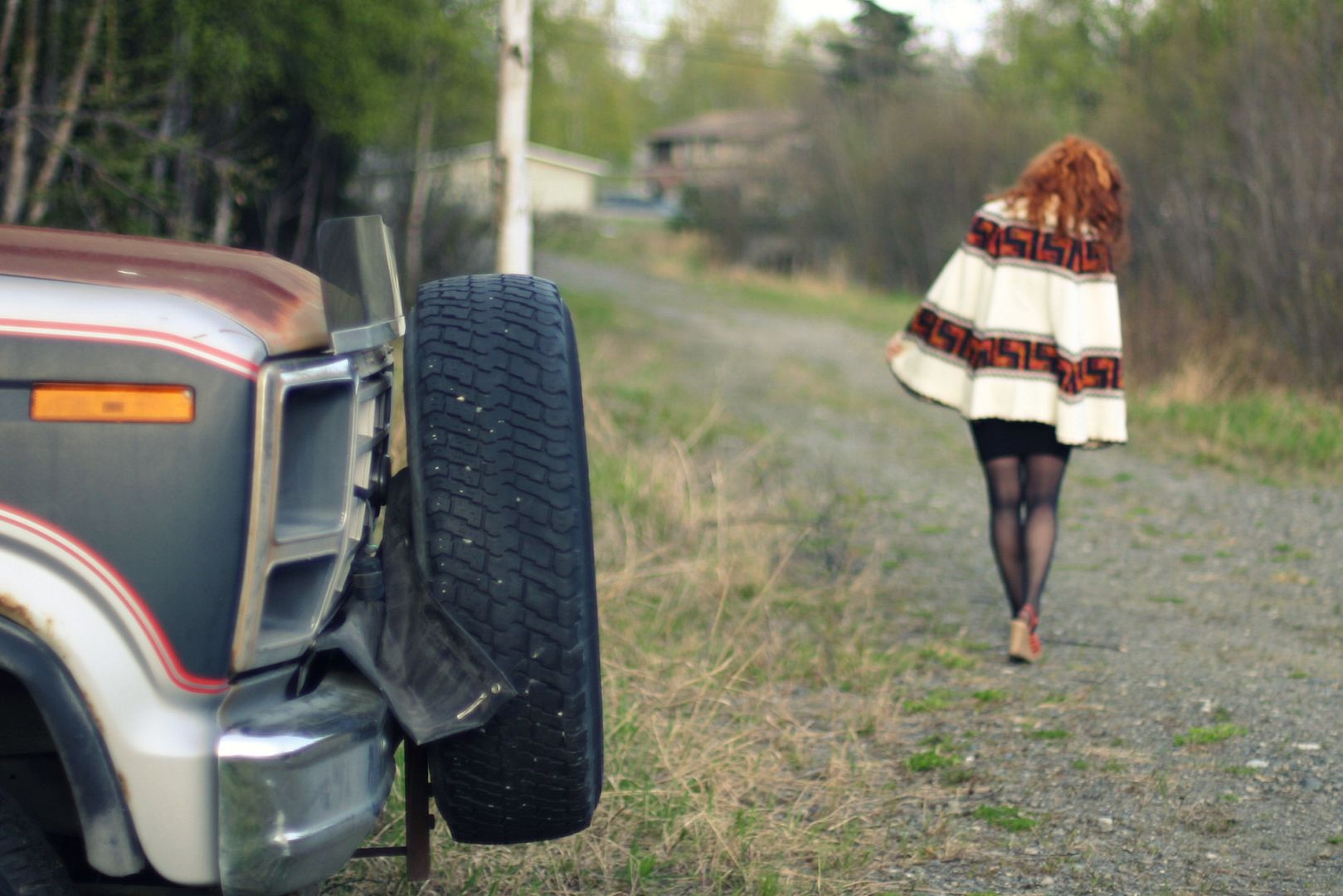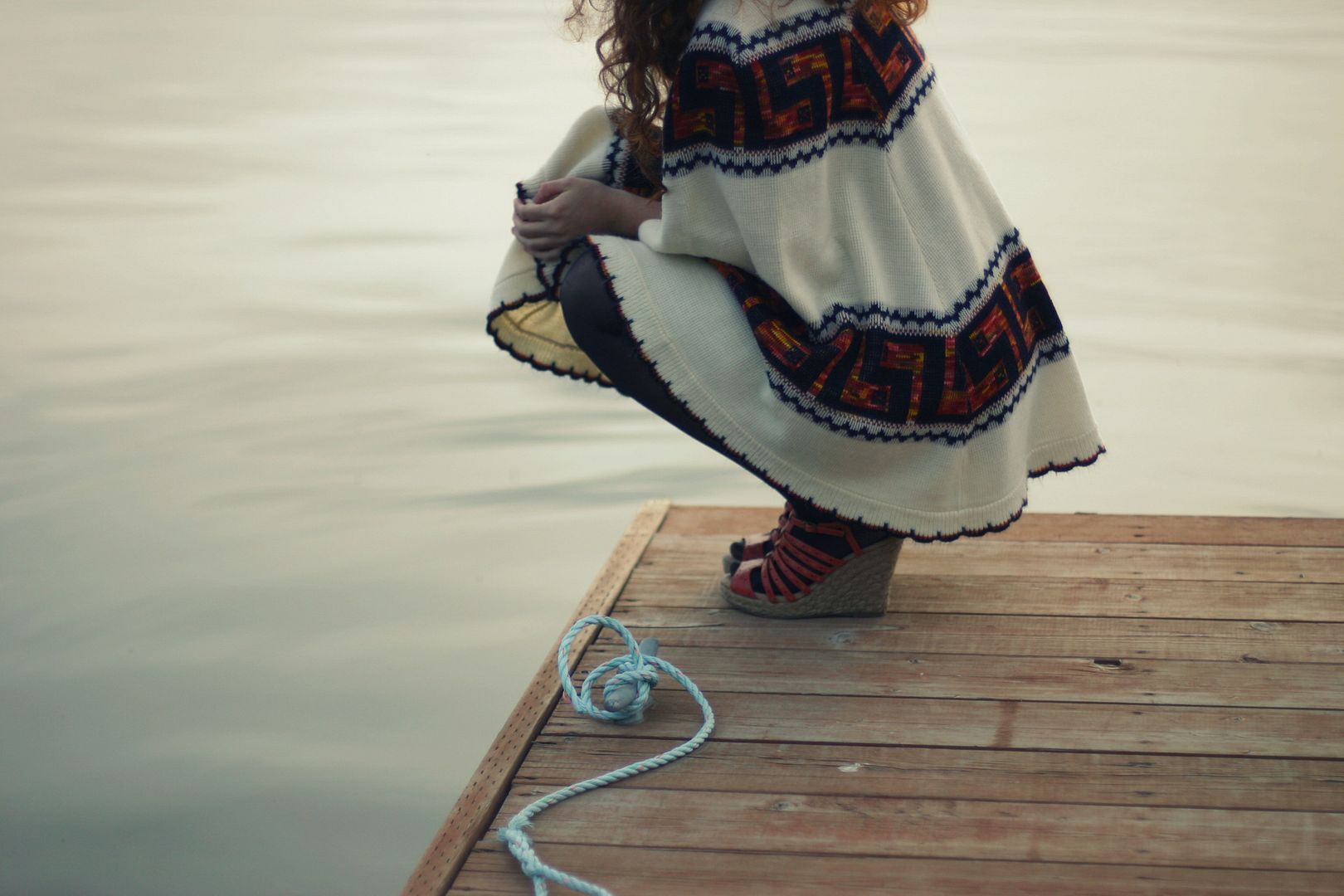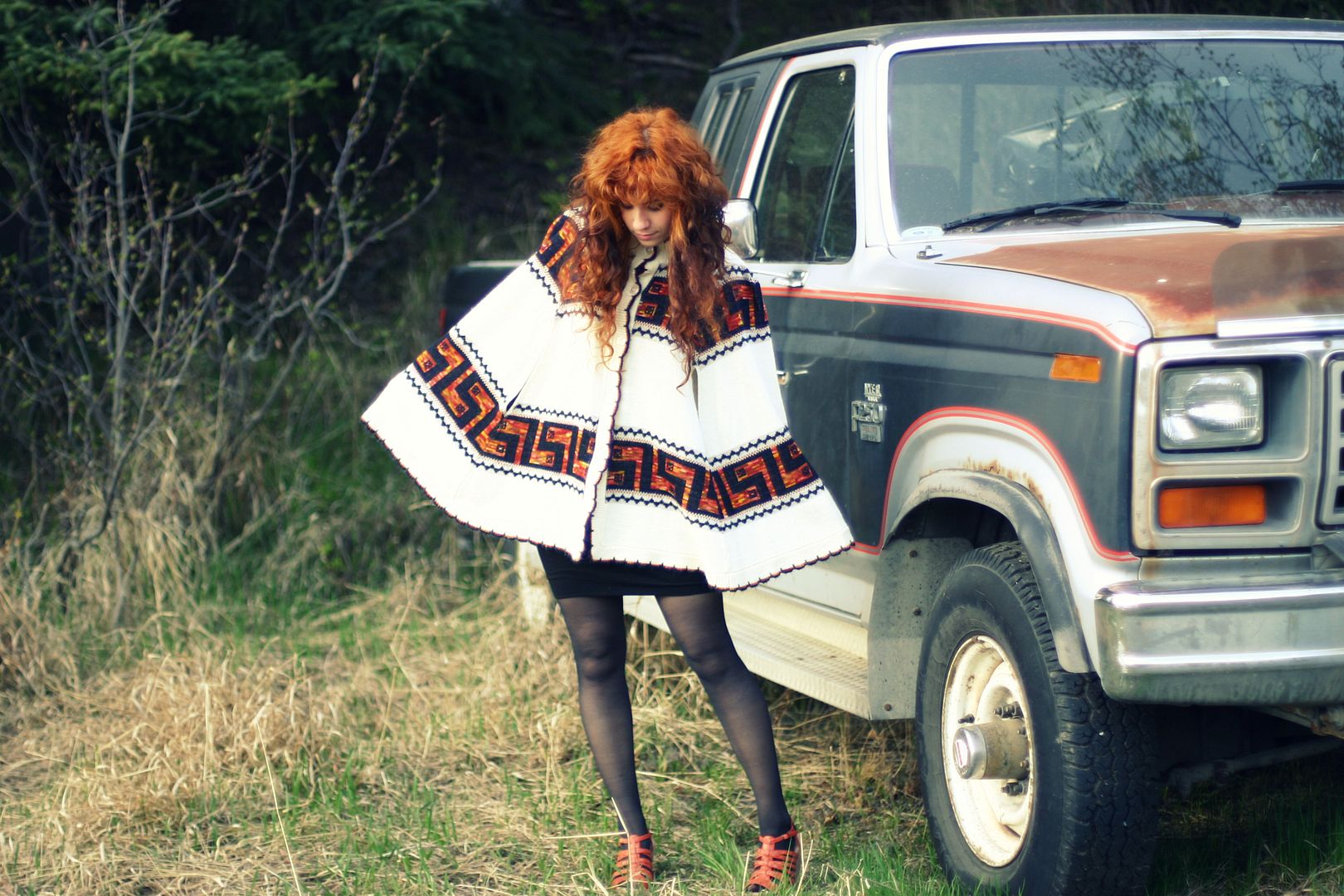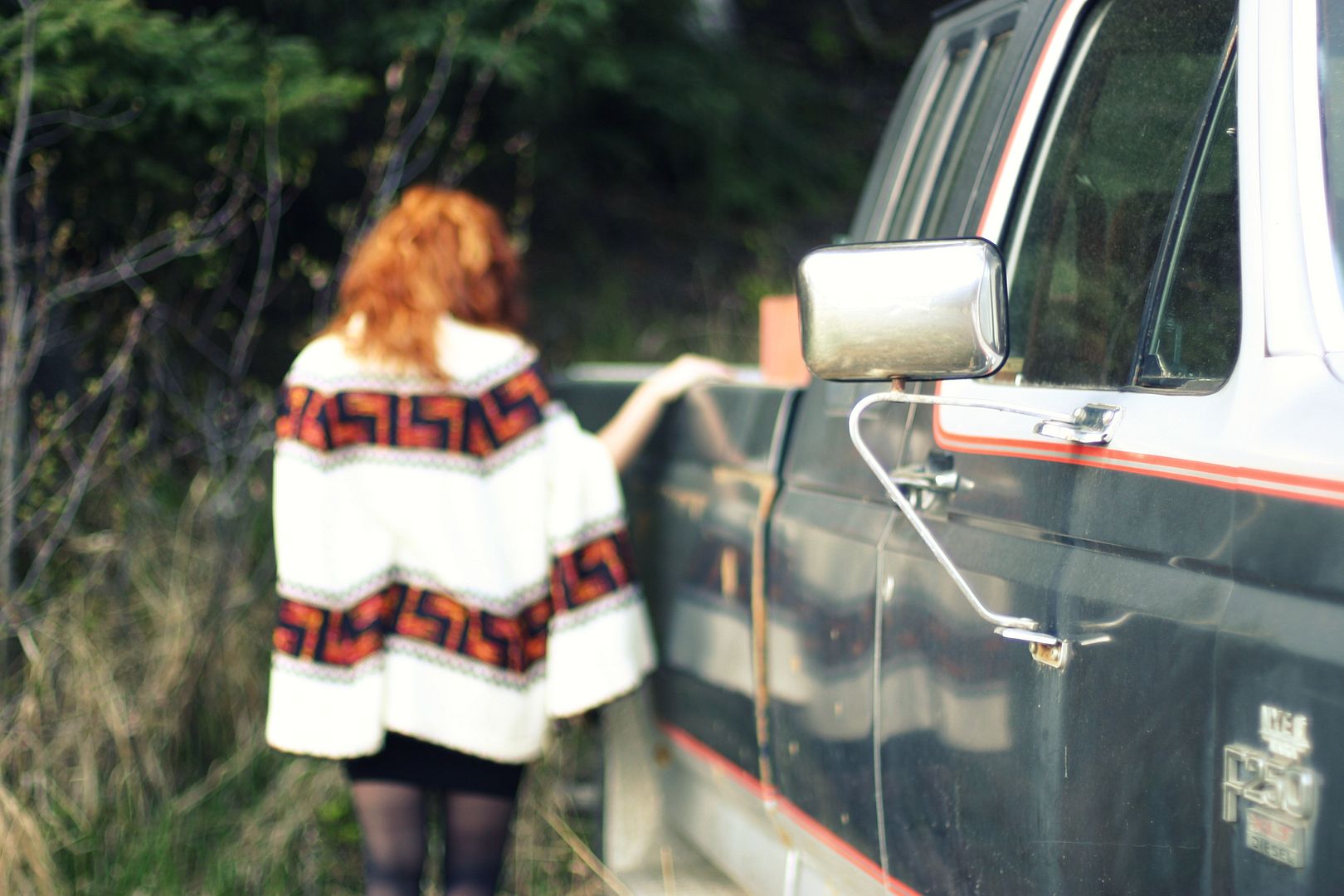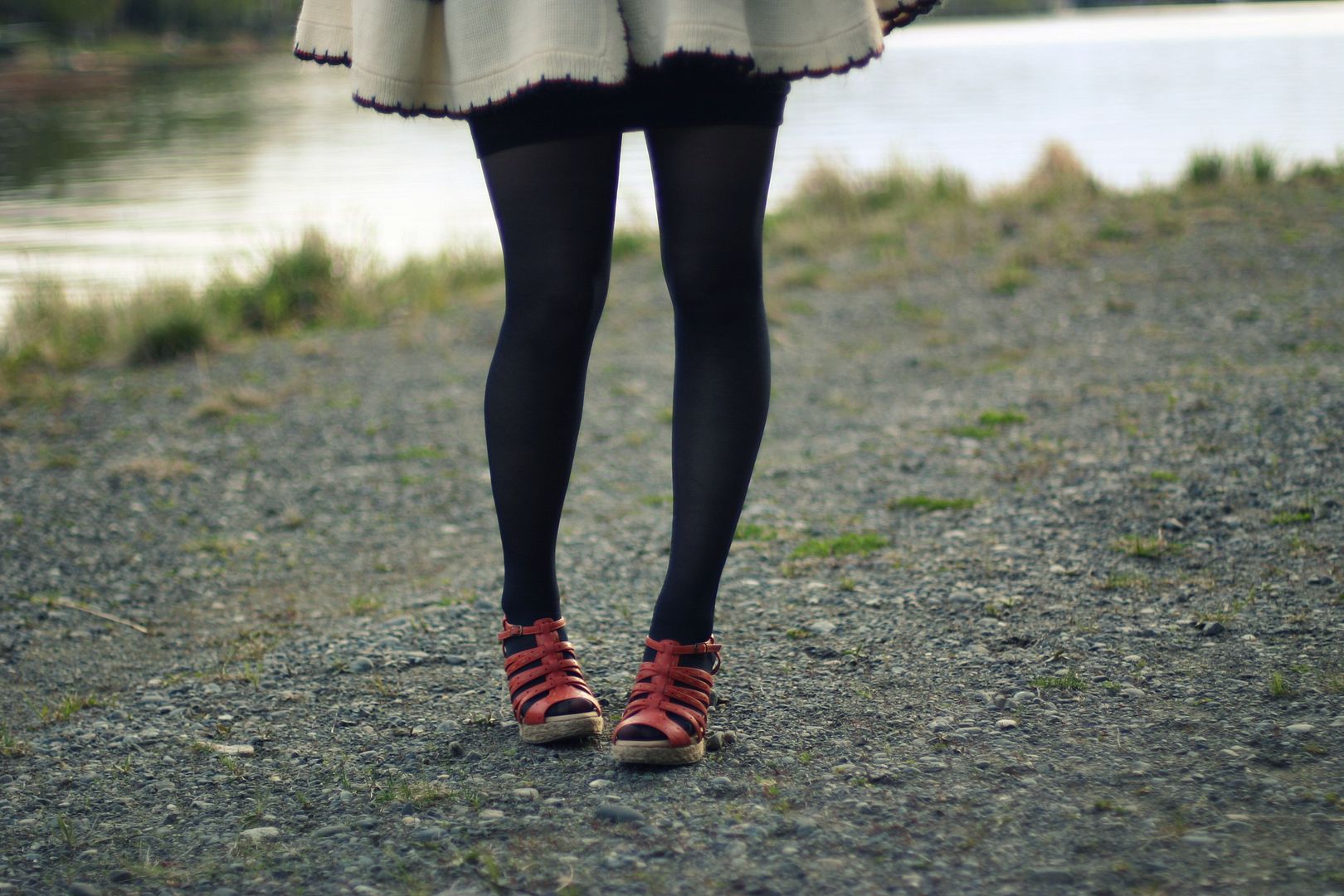 I have to say, my taste in shoes is kind of changing. For some reason I always had this thing against wedge heels. I felt like they were these big chunky things attached to my feet and thought maybe my with small feet they'd look strange. With the recent influx of chunky shoes on the fashion scene I thought I'd give them a try and boy oh boy, now all I want are chunky heels! I saw these espadrilles at ModCloth and I loved the bold color and straps. I've never had a pair of espadrilles before, and I'm glad I finally got a pair!
I have to say, finding heels that fit me is one of my biggest challenges. With a shoe size of 4.5, it's nearly impossible to find heels that fit. I can wear up to 6.5's in flats, but heels are a totally different story. I pretty much can't wear pumps unless they are exactly my size. Heels that have adjustable straps are more flexible. I have a pair of fun green heels that I think I'm going to have to sell because as much as I love them, they just will not stay on my feet!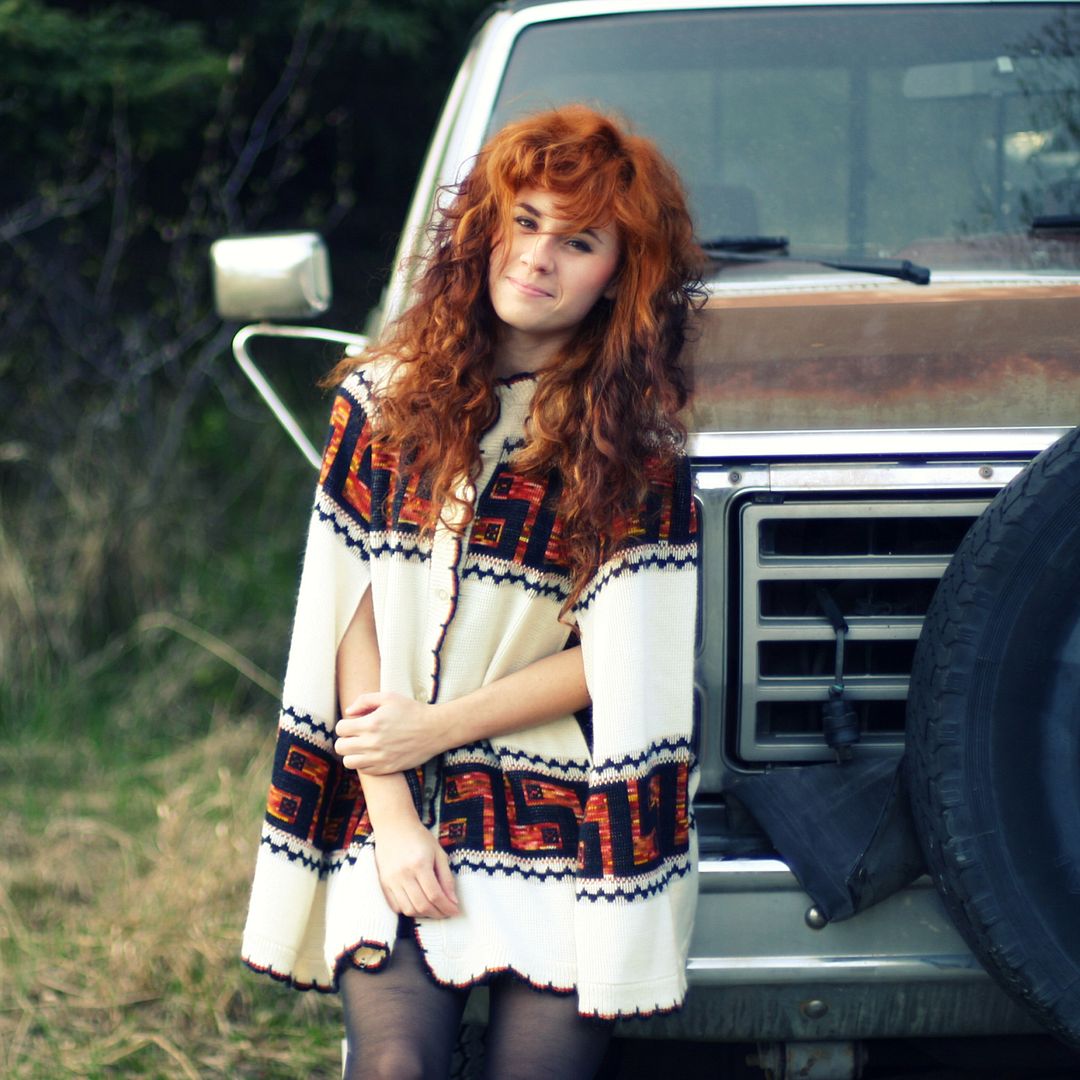 Time seems to be flying by so quickly right now, I'm just trying to hold on for dear life! Like... where did May go? It's already nearly over! I'm glad I have a whole weekend this week, maybe I can take some time to relax and just chill out. I think I'll be listening to some Of Montreal and Radiohead this weekend. Probs chilling in the Brave and maybe figuring out what is wrong with her heater. I sure do like being warm when I sleep! Must fix. I think there's a local fashion show going on this weekend by the boutique I used to work for but I'm kind of not interested in going. Hm. Well, I'm optimistic about my weekend, now I just have to get through 10 more hours of work till freedom!