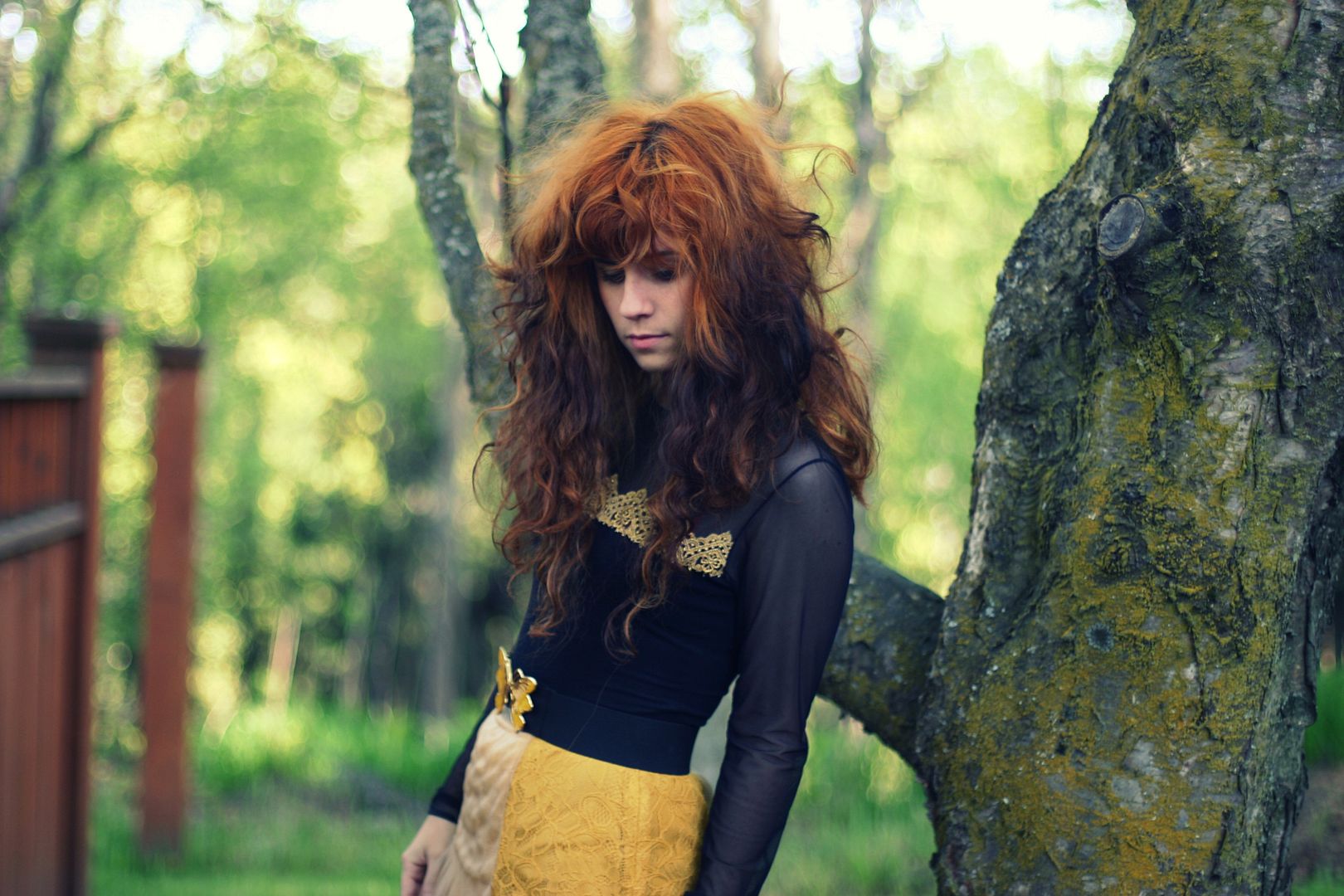 Okay, well, I didn't "actually" wear this outfit. But it's been sitting in my room for about a month and I've never had the occasion to wear it, so I just decided to throw it on and take some pictures for the heck of it.
I'm thinking of making this skirt into a dress by sewing a tank top onto the top. It doesn't really fit that well as a skirt, so I'm trying to figure out how to make it work better. I love the mustard color, but it does odd things on my hips.
Since I wasn't going anywhere in real life, I decided to don my "fashion show heels," dubbed so because I wore them to my first fashion show here in Alaska. I love them, but they are pretty high and most of my outings don't call for such footwear.
I guess it's only appropriate that I am wearing my Rodarte for Target skirt. I did, in fact, go to Target today! I had to return a pillow and a rug that I was testing out in the Winne. Rug clashed. Decided on the other pillows. Which meant I had to return stuff, which meant that I got to once again bask in the loveliness or Target. Mmmmm. I got a super cute binder that I'm going to use to organize all my Brave/travel documents and such. I swear, I want to buy everything in that store. What did we do before Anchorage got a Target?! We're still in the honeymoon phase, I suppose.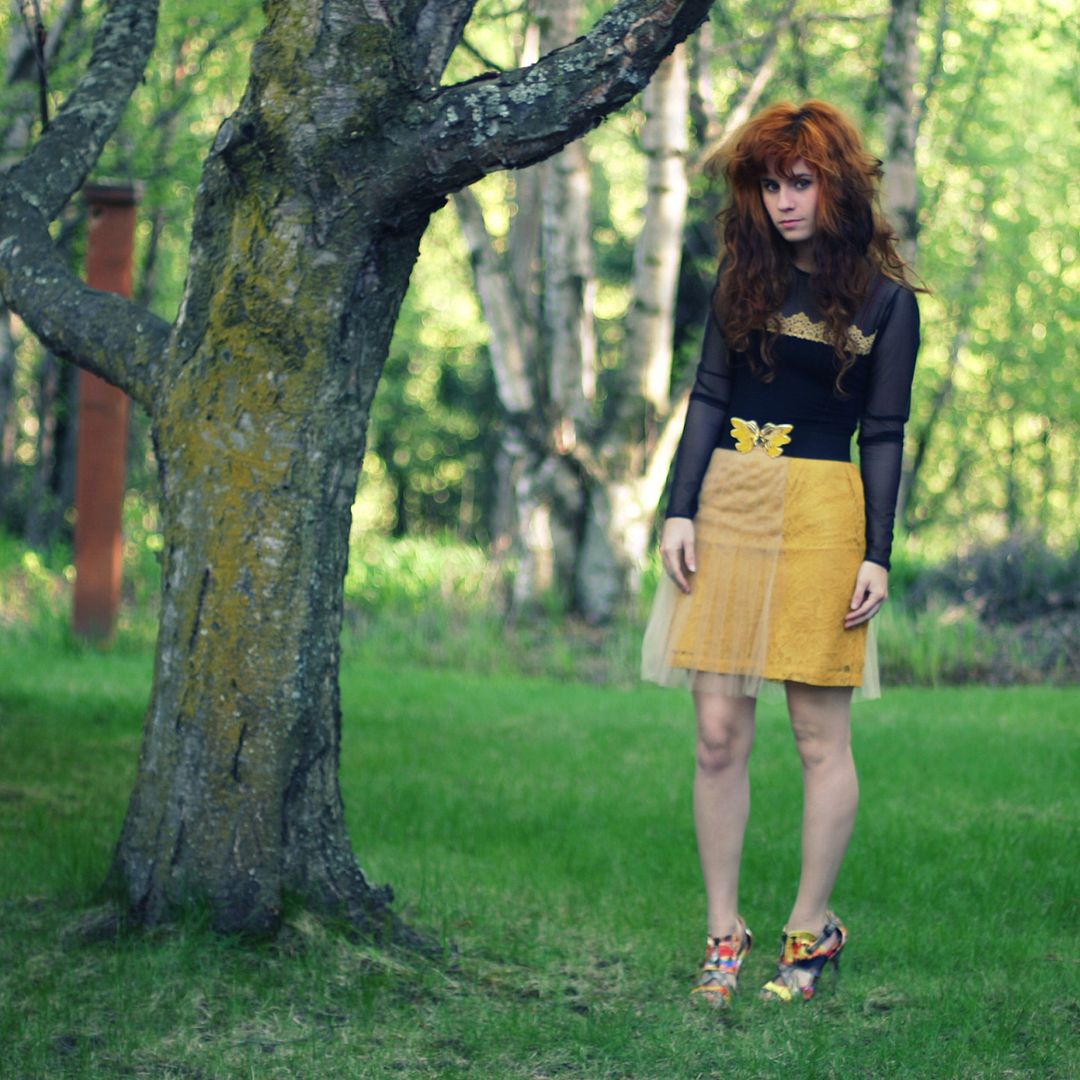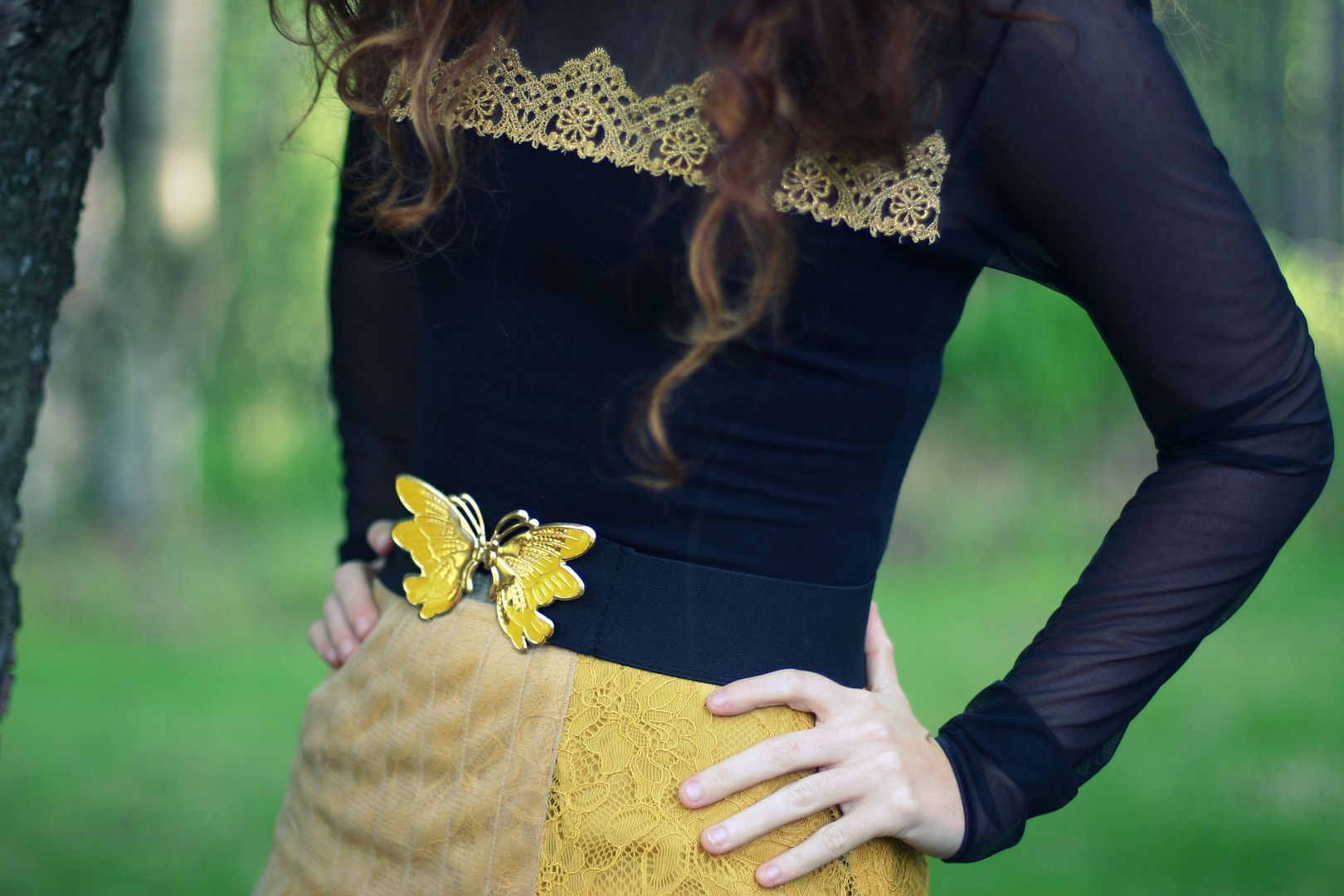 skirt/rodarte for target :: belt/courtesy of modcloth :: shoes/zigisoho via journeys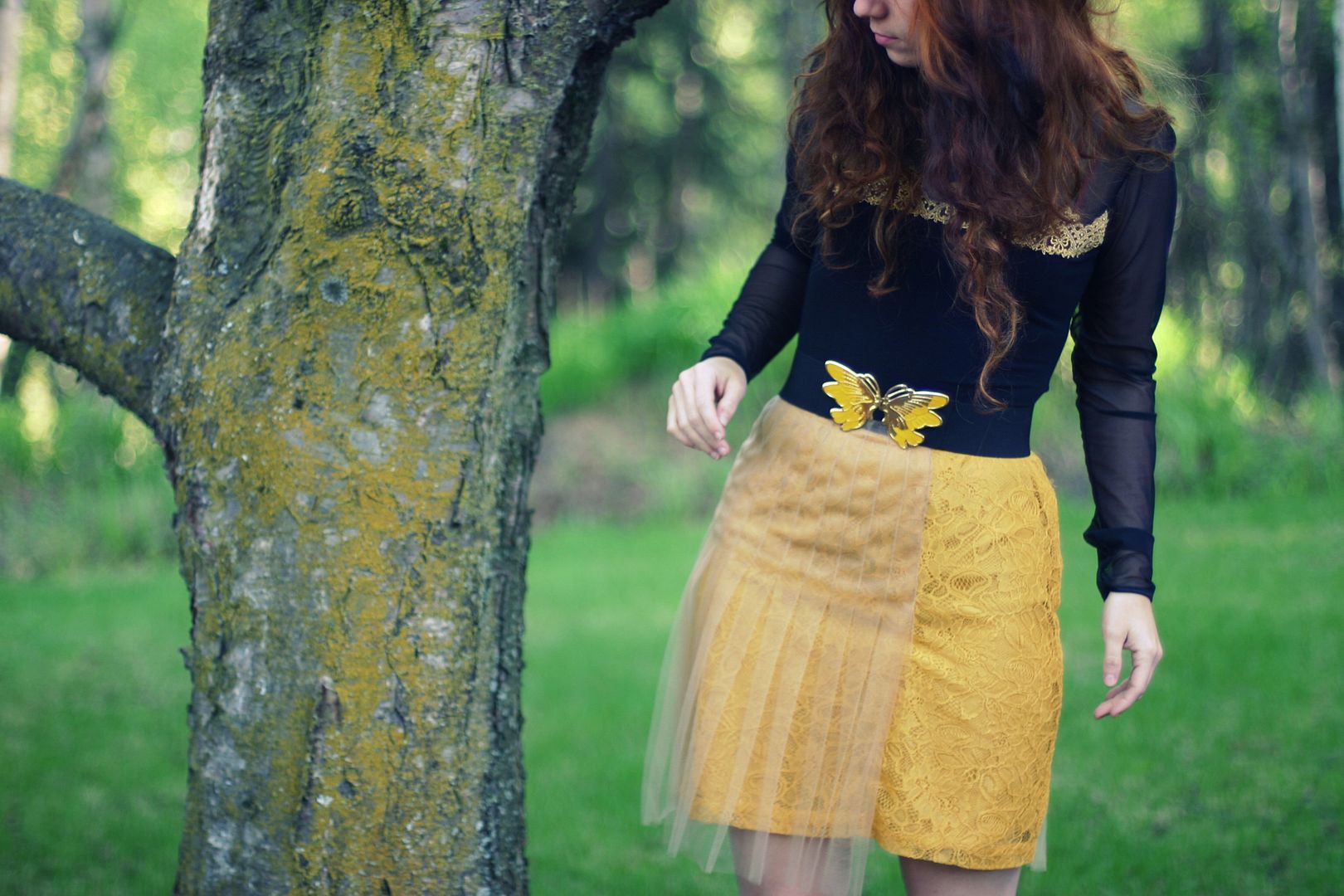 Shopdixi sent over this vintage top (which is actually a leotard. What is with me and wearing onesie tops lately?) a while ago and I loved the gold detailing at the bust. When I saw that I knew I wanted to pair it with my Rodarte for Target skirt. I almost feel like, after looking at this outfit, it looks like a dress. Maybe it's just me but the gold lace on the top and the mustard skirt just go together so well. And then both have the sheer thing going on. They were meant to be, sez I! Hopefully you'll be seeing this top on some other Delightful Dozen ladies!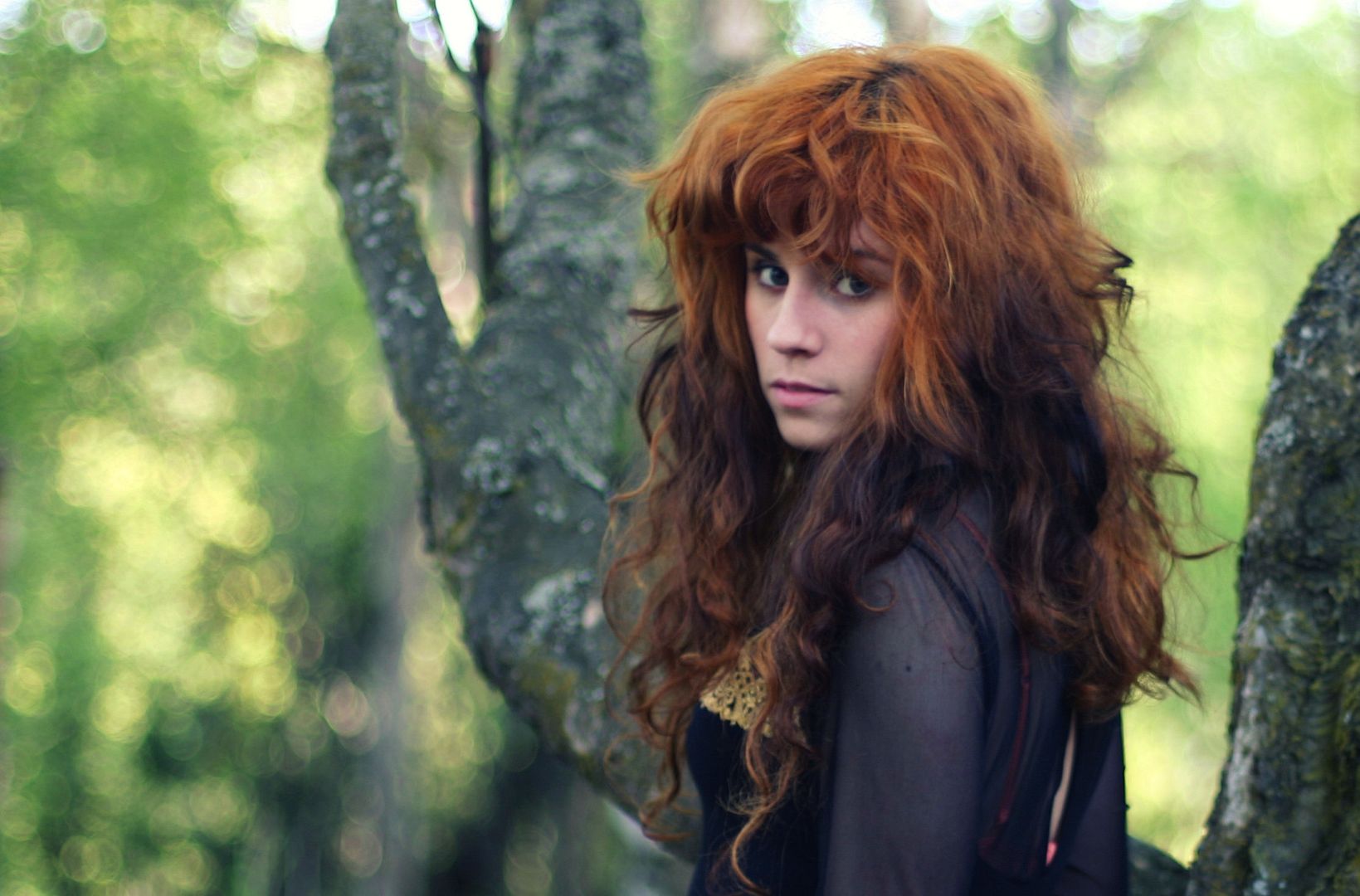 Well, work on the Brave is coming along nicely. I'm hoping tonight I can get the back bench seat fixed up (one of the cross bars needs some reinforcement) and maybe purchase some paint! I'm going to paint the kitchen a gorgeous color of green, so hopefully that will turn out well. I'll be painting on formica, so it'll probably take a bit of prep, but I'm confident I can make it work.
Oh! And then I'm making a cover for my fridge door (since for some reason it's naked right now) and I am so excited about it. I don't want to tell you guys what I'm going to do, it's going to be a surprise, but I am stoked!