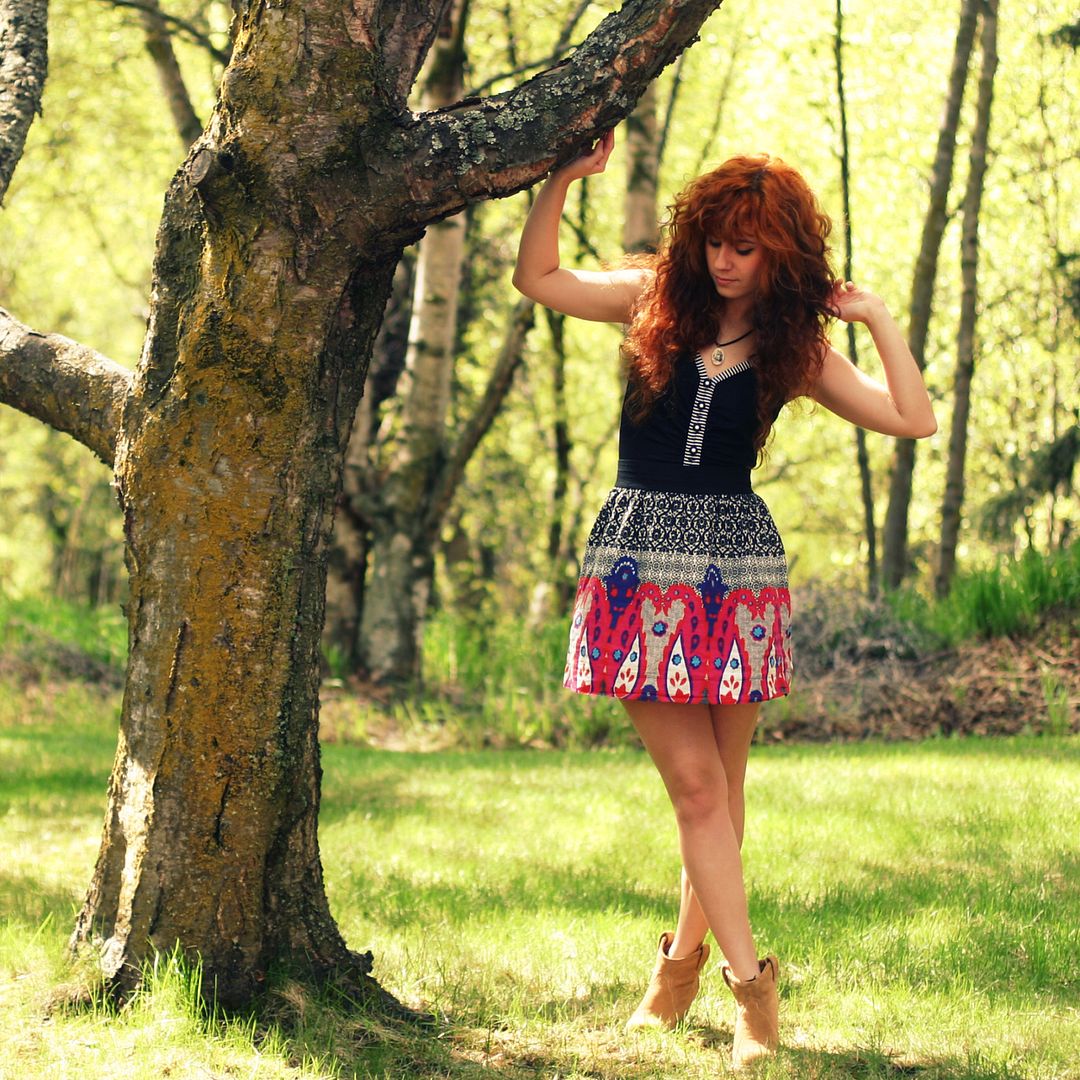 Took a little trip to Talkeetna again this weekend. I've been going up every weekend, haha! It's nice though. I was kind of reluctant to go this weekend, I kinda just wanted to relax in town but once I got up there I had fun and was glad I went. I actually took my camera card with my camera this time so I got some cool photos of
pə-ˈrād playing a show and Mt. McKinley in the sunset. I'll post those in the near future.
This top is actually a bathing suit! I like looking at my closet without preconceptions. I mean, if a bathing suit looks cute as a top, why just leave it sitting there for those few times of year when you go swimming? I probably only go swimming 5 times a year at most. Comes with living in Alaska, I suppose.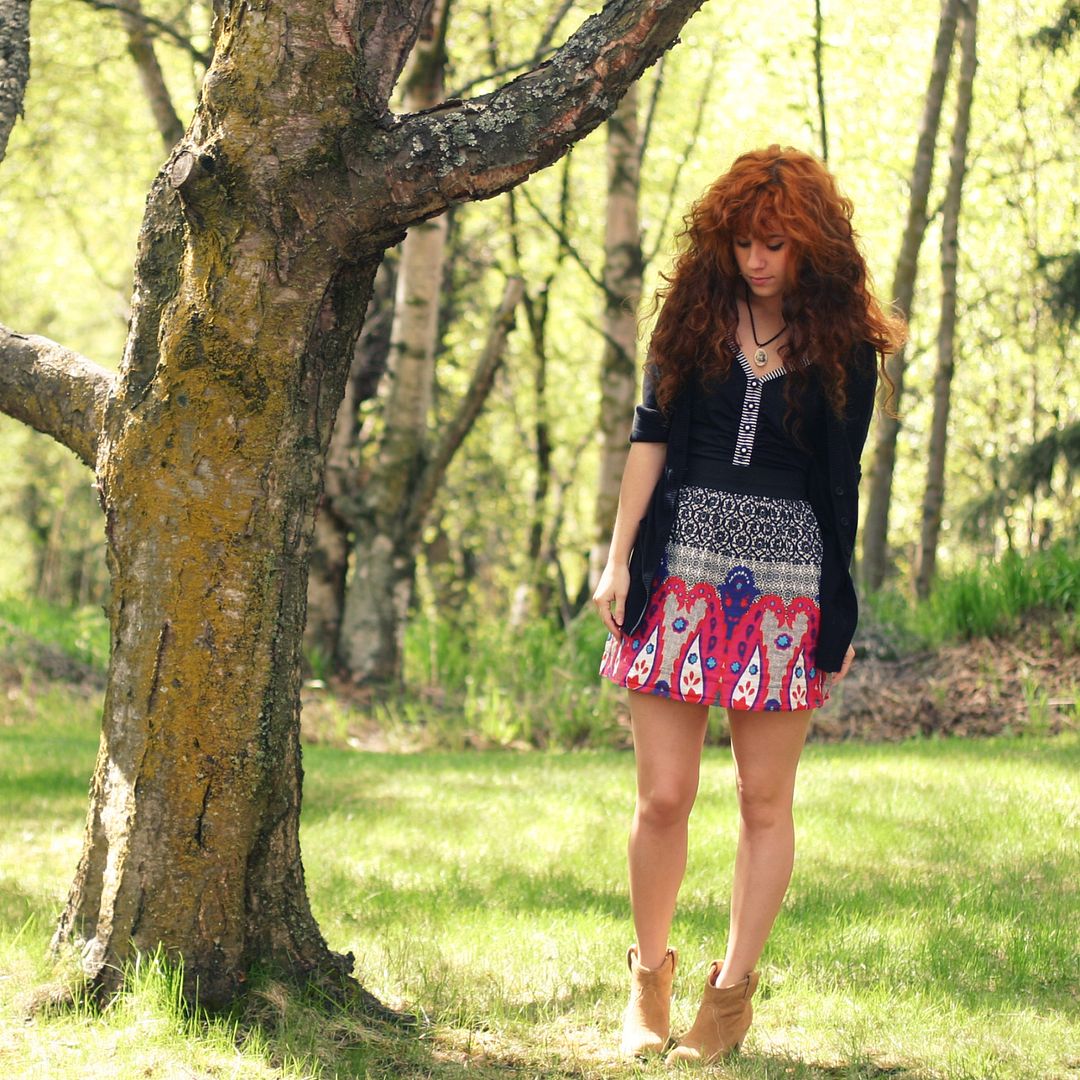 top (swimsuit)/fred meyer :: skirt/eight sixty :: cardigan/target
shoes/kensiegirl :: necklace/shop in Lahaina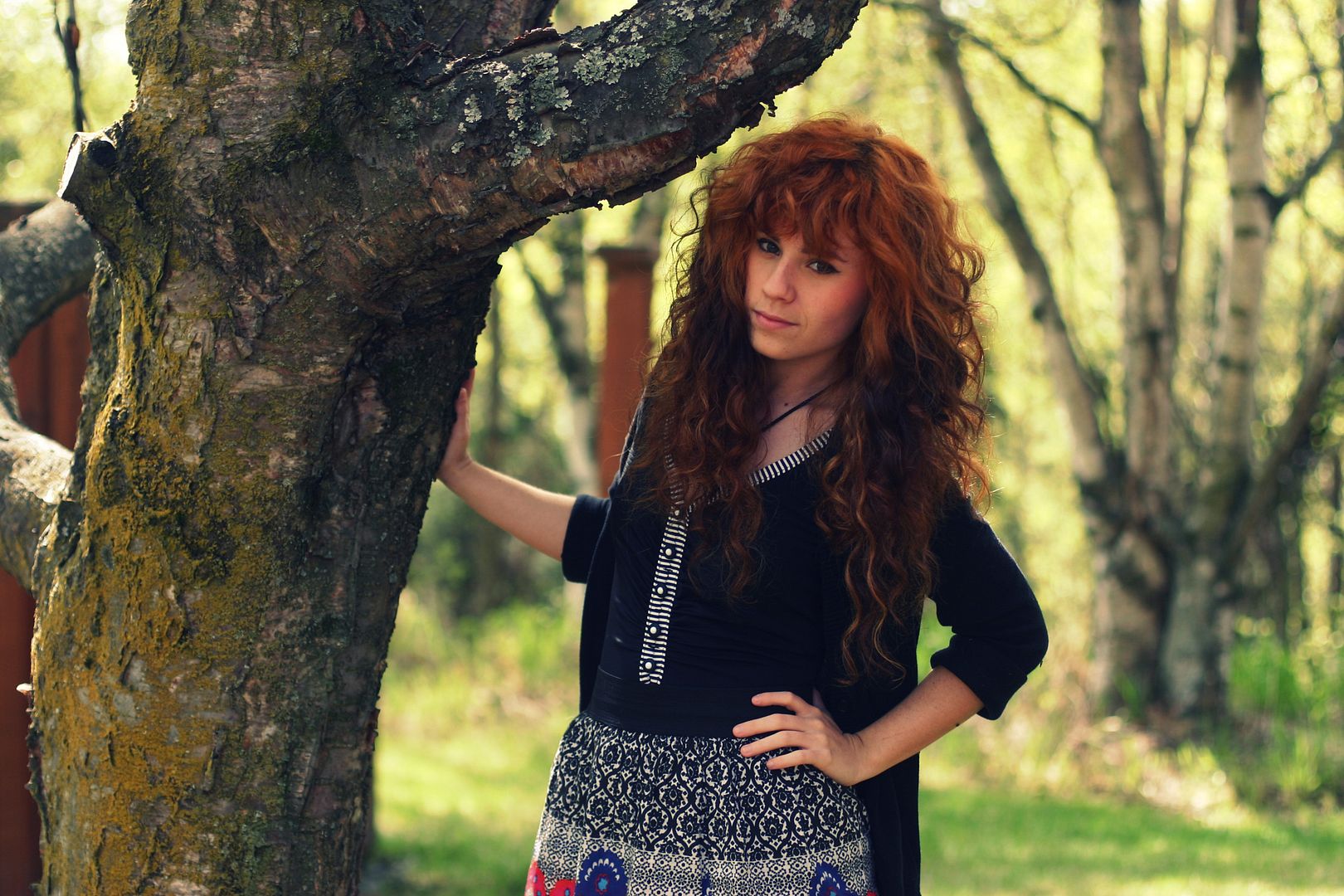 Yesterday after I got home from Talkeetna, my Dad and I went out to see if we could fix the heater and radio on the Brave, and guess what! We fixed both! It was so cool to feel it warm up in there and to have the radio on! Now I need to get one of those iPod FM adapter things so I can listen to unlimited tunes on the road! I'm traveling in luxury now. I also got some of those 3M sticky hangy things to hang up art! And I totally decided on which throw pillows to get. Mmmm! She's so pretty! I promise, interior tour video is on its way.
I believe I get a four day weekend this week because of Memorial Day, so I'm trying to decide what to do. I mean, going up to Talkeetna is an option, but I'm also thinking of taking my first for-reals camping trip in the Brave. I could go to Talkeetna for said camping, but I kinda want to go somewhere else. The road to Talkeetna is torn up in places and I'm not a fan of Brave + gravel roads. Too much bouncing around and vibration. Perhaps I'll go south. Decisions, decisions!