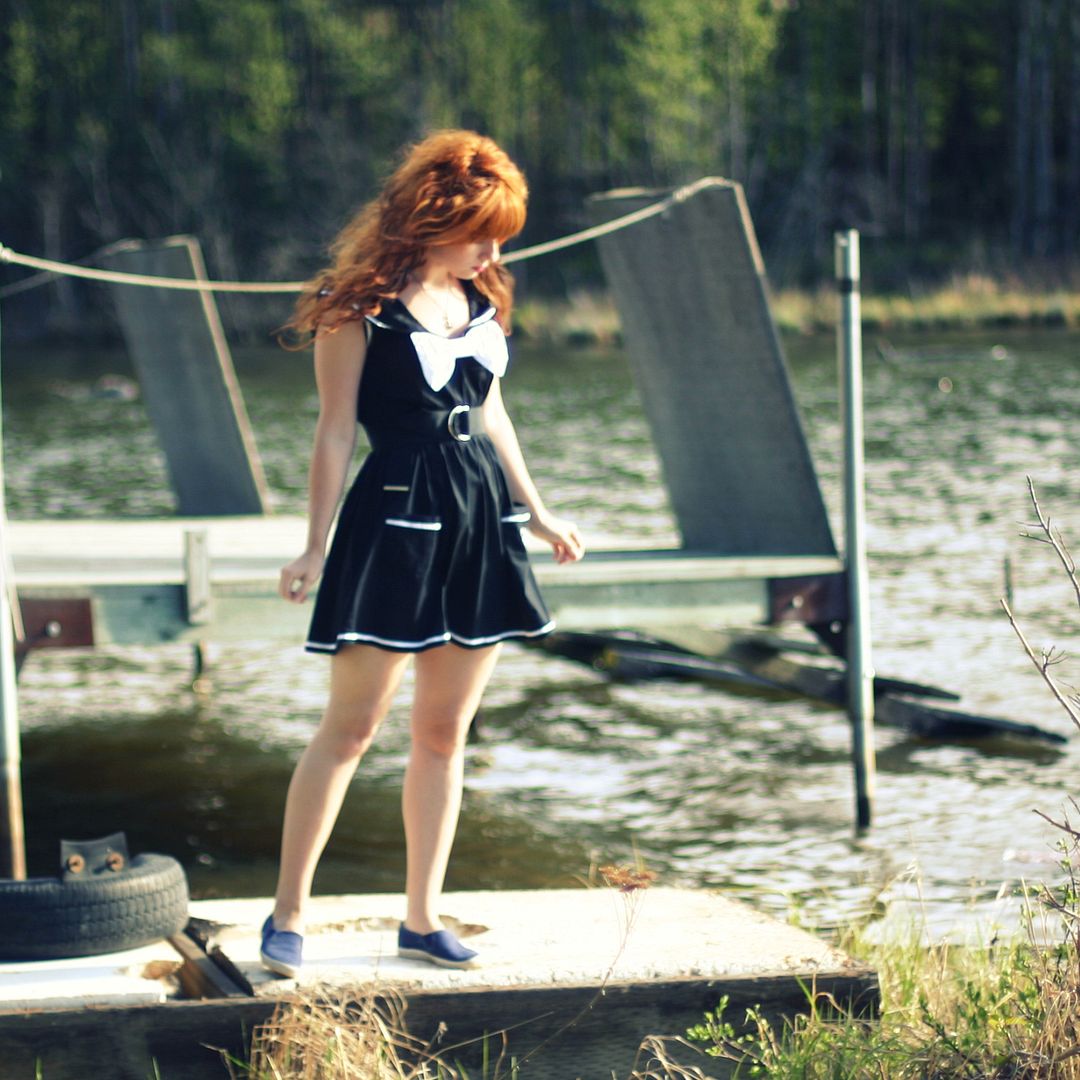 The weekend is glorious, people. The sun has been showing its face and everything is finally becoming beautifully verdant!
I kind of have been wishing to have a relaxing weekend at home, but I will be going back to Talkeetna today. I promised my friend I'd drive her up there since she doesn't have a car, so I don't want to flake out, though I'd be perfectly content to stay home and work with my Brave. Yesterday I went to Target to buy some throw pillows for my mobile-casa and I found the best throw pillows! One of my favorite things is decorating my surroundings to be "me". It must have something to do with being an artist. I'm going to get some of those sticky wall hanging things so that I don't have to nail stuff into the walls.
I also ran across the Liberty of London for Target line and I fell in l-o-v-e with the lingerie! The floral prints are just perfectly feminine and pretty! I've been needing some new bras so I got
one of the Liberty ones
and then one of the plain Target ones, but I must say, I think I'm going to be buying all my bras from Target now. I used to shop at Fred Meyer for all my bras but the last time I went they had zero bras in my size (which is admittedly pretty small and "unusual"). At Target they had so many nice, inexpensive bras and in my size! Woo! Thank you, Target.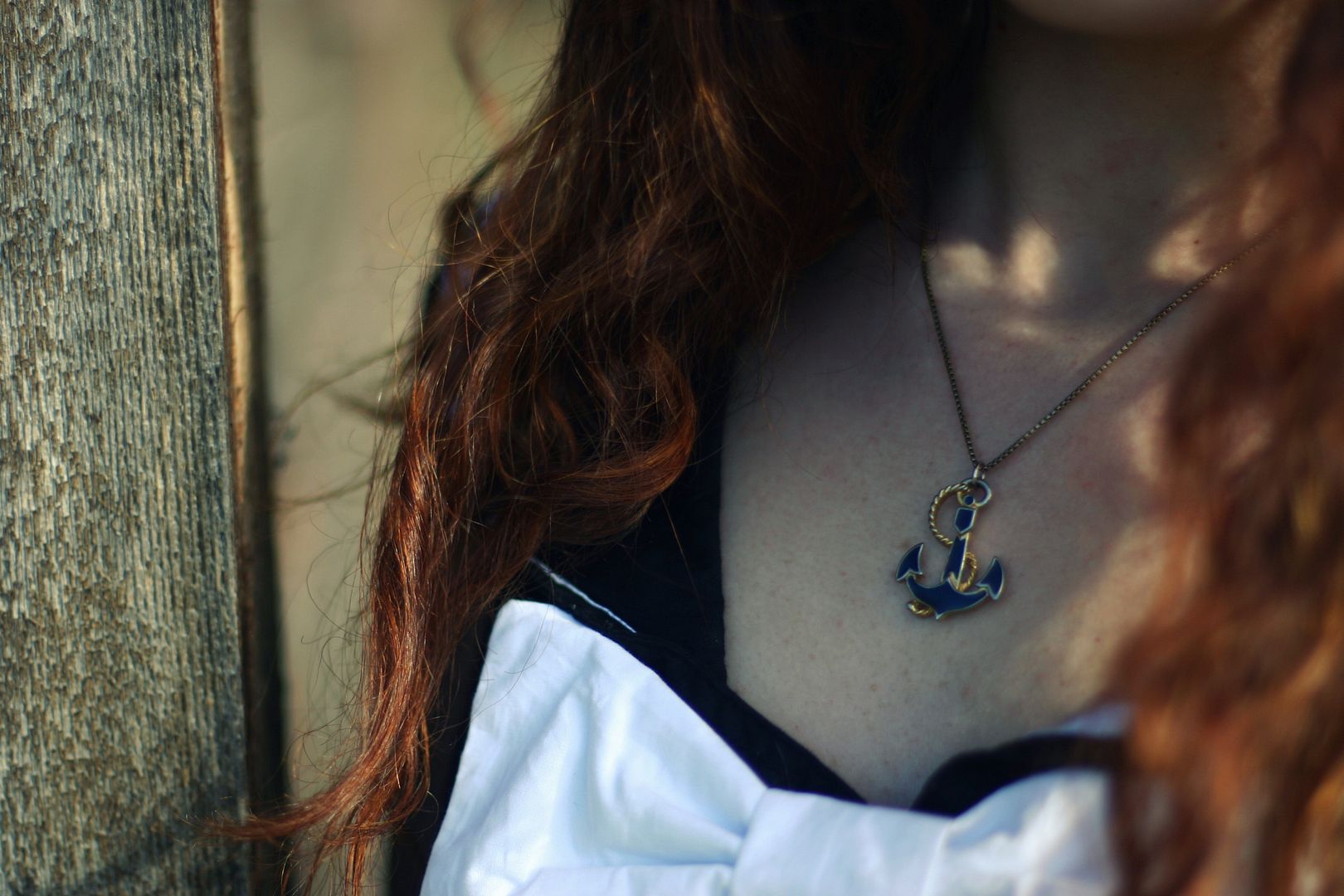 My dad and I went to the motorhome supply store in town yesterday and checked out all the stuff they have. Thankfully I won't be needing to do a lot of repairs before heading out. I feel like a kid in a candy store when I go into camping stores. I love all the little camping things. People have come up with such ingenious solutions for mobile living. I think I'm going to get a spare tire cover to put on the rear spare and do a custom paint job on it. I don't know yet what to paint though. My usual subject is a winnebago, but it seems to me that it might be a little bit redundant to paint a winnebago on a winnebago, haha.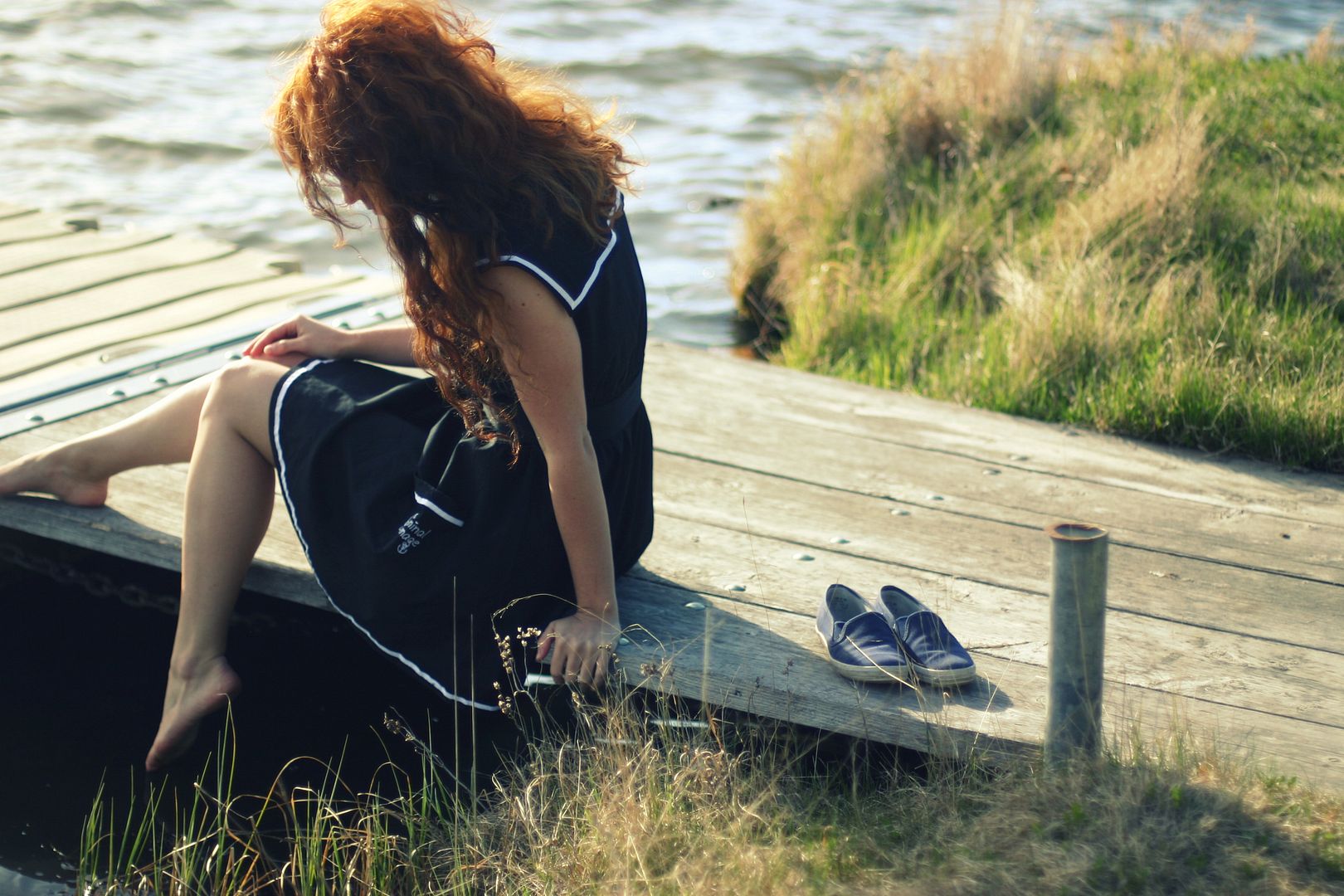 Someone told me I look like Sailor Moon in this dress. I say, nay. Though I will admit it does have pretty much the same style as the sailors from Sailor Moon (though I was always Sailor Jupiter because she had dark brown hair in a ponytail and was a tomboy).
When I saw it on ModCloth I thought it was so fun. I've always loved nautical things. I'm blaming it on my seafaring ancestors. I actually considered joining the Navy for a bit, but (as shallow as it may seem) one of my biggest turnoffs: having to cut my hair. I keep my seafaring nature to a civilian lifestyle.
Speaking of Nautical, the title of this post actually comes from the label that released my friends' band's limited edition cassette tape, Leftist Nautical Antiques. I knew him in college and he was actually my best writer/photographer when I ran my magazine. He's a really great kid and I'd love to catch up with him. You should definitely check out the music he's released on tape and vinyl, it's good stuff.