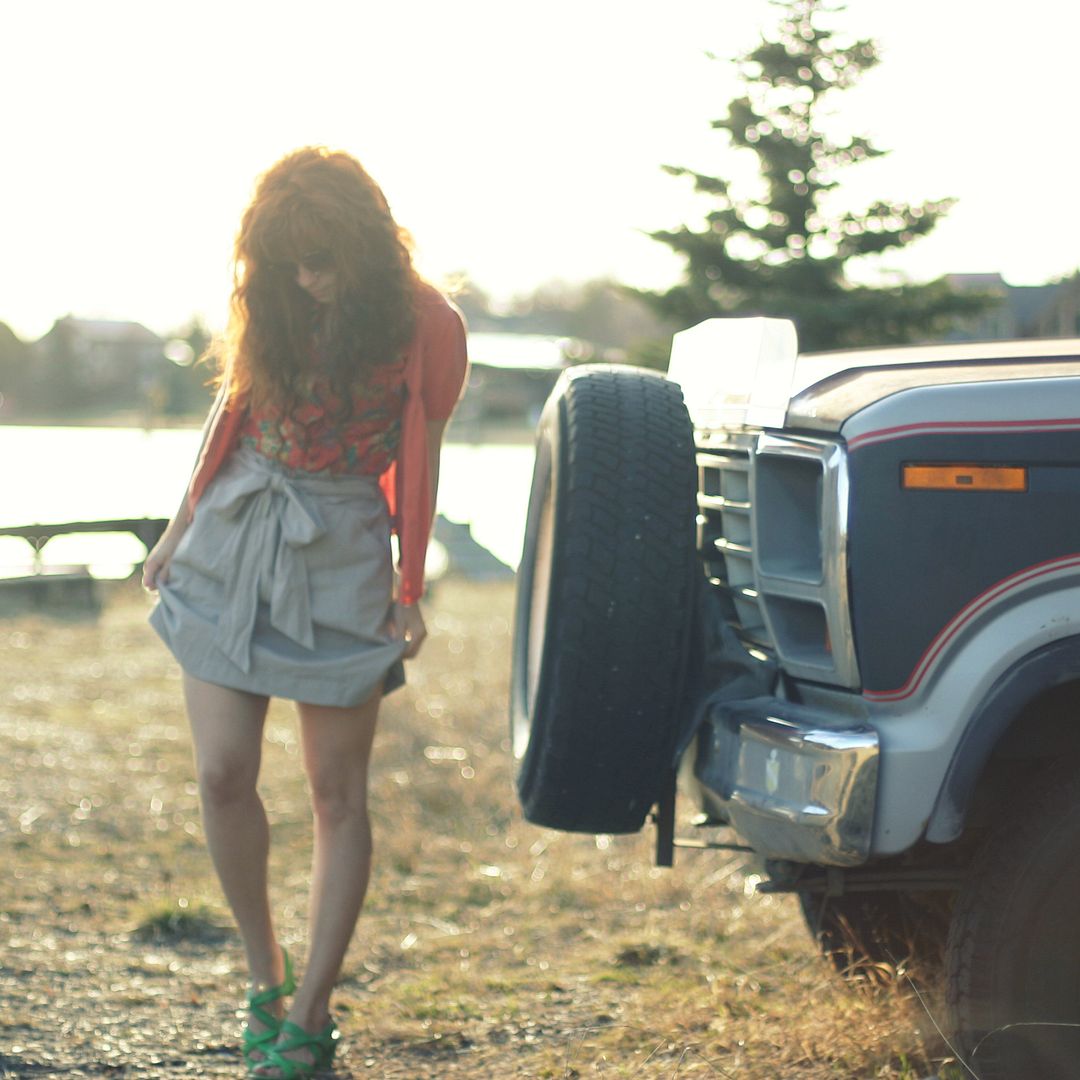 Wow, I have so many photos to share with you guys! This weekend in Talkeetna was the best time I've had in so long. I hope to go up there almost every weekend, which will cost some money in gas, but so worth it. I feel like I need to get used to being around real live people again. I literally felt socially "out of shape." I'm so used to just being alone and dealing with myself that being around people was actually somewhat unn

atu
ral. I'm like, "what? I actually have to deal with social situations and emotions, etc?" Haha. I'm going to try and put myself out there more this summer. Get back into being a normal sociable human being, you know? I figure it's probably good to reacquire some social skills.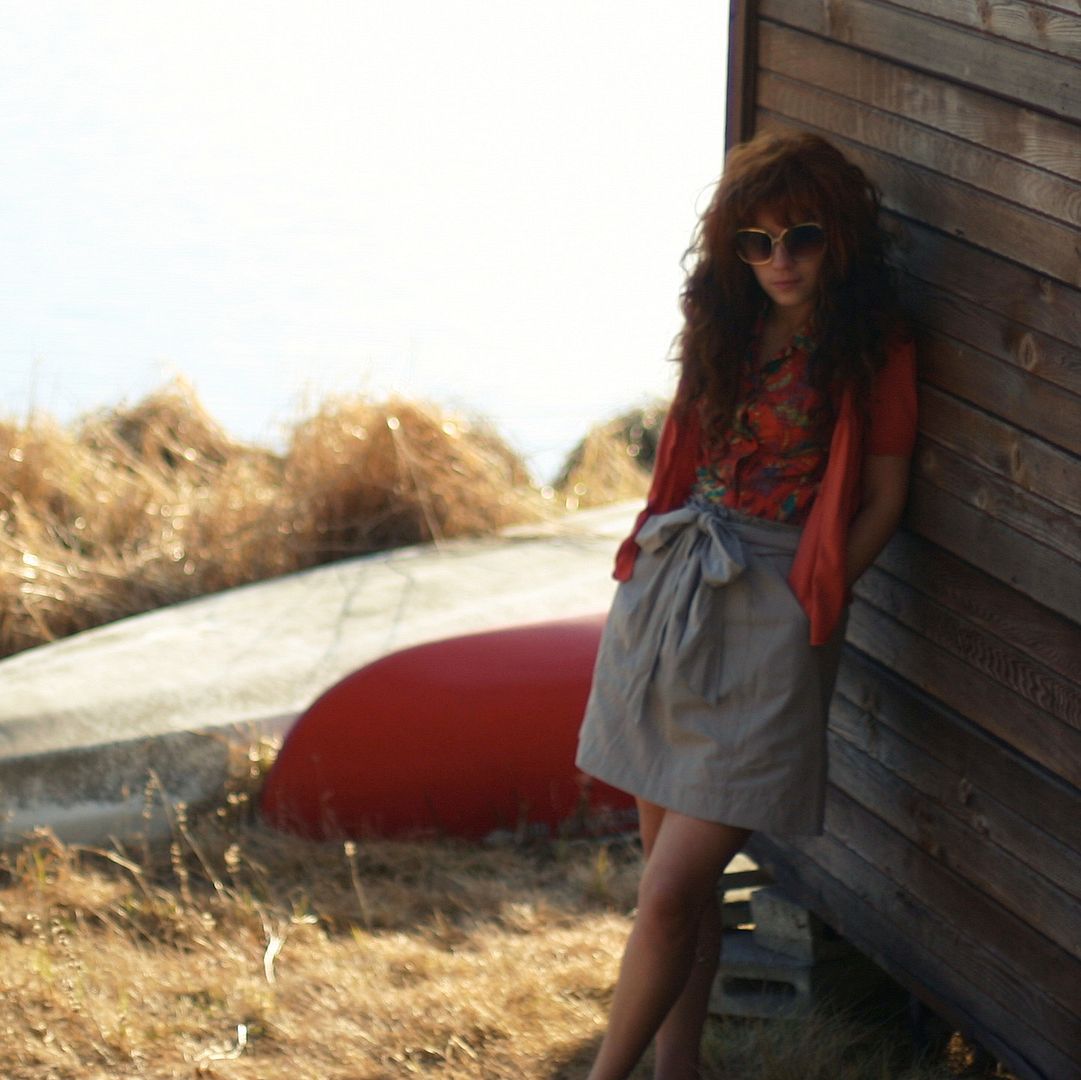 dress (worn as top)/ruche :: skirt/forever 21 :: cardigan/urban outfitters
shades/pac sun :: shoes/thrifted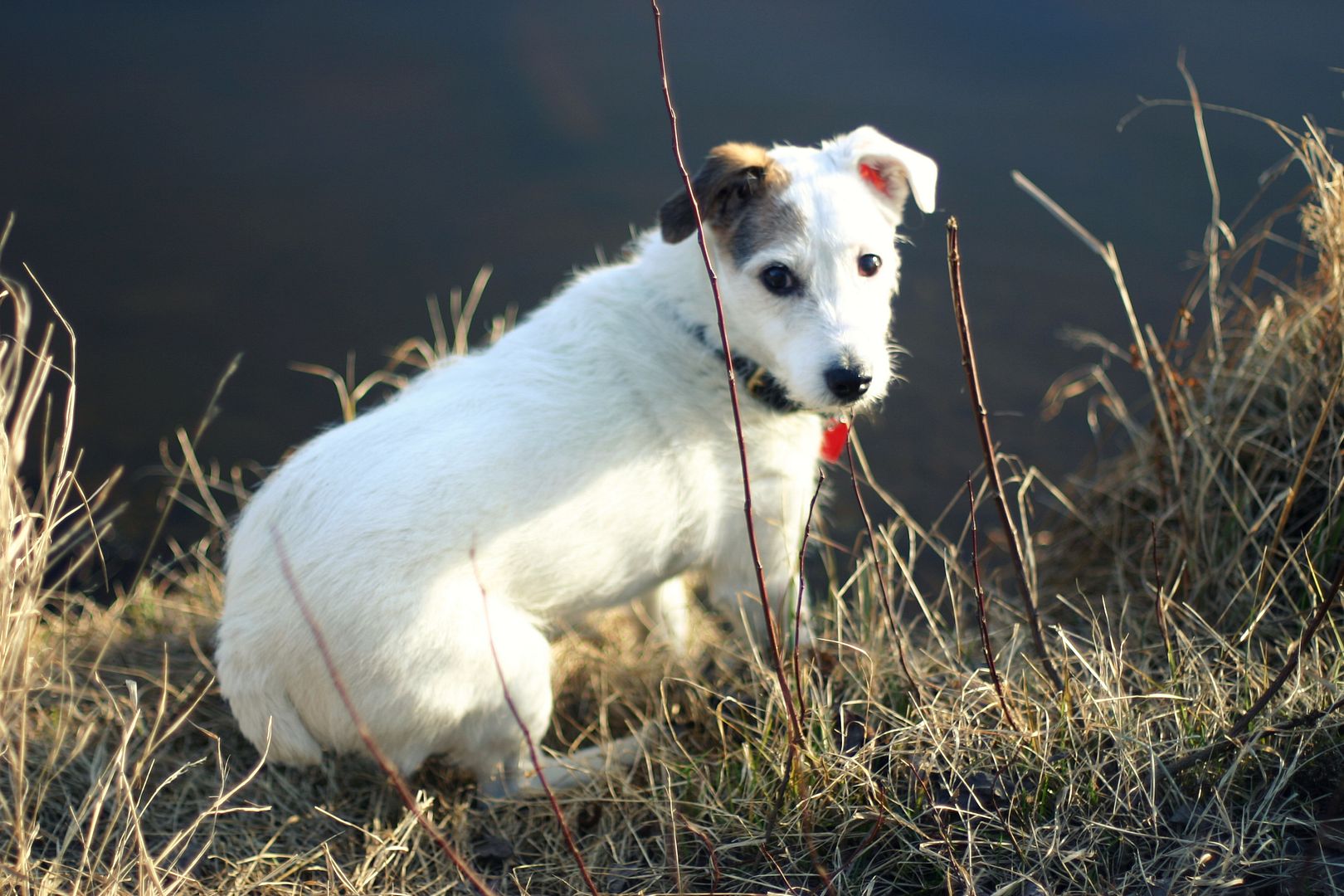 I found these shoes in my old closet. I remember buying them many many years ago and then I started disliking them and then forgot I even had them. I like discovering old things in my closet. It still think they're kinda tacky, but I like them and their bright green color. Plus, they're pretty comfortable. I'm not usually a fan of big, chunky heels, but for some reason I don't mind these.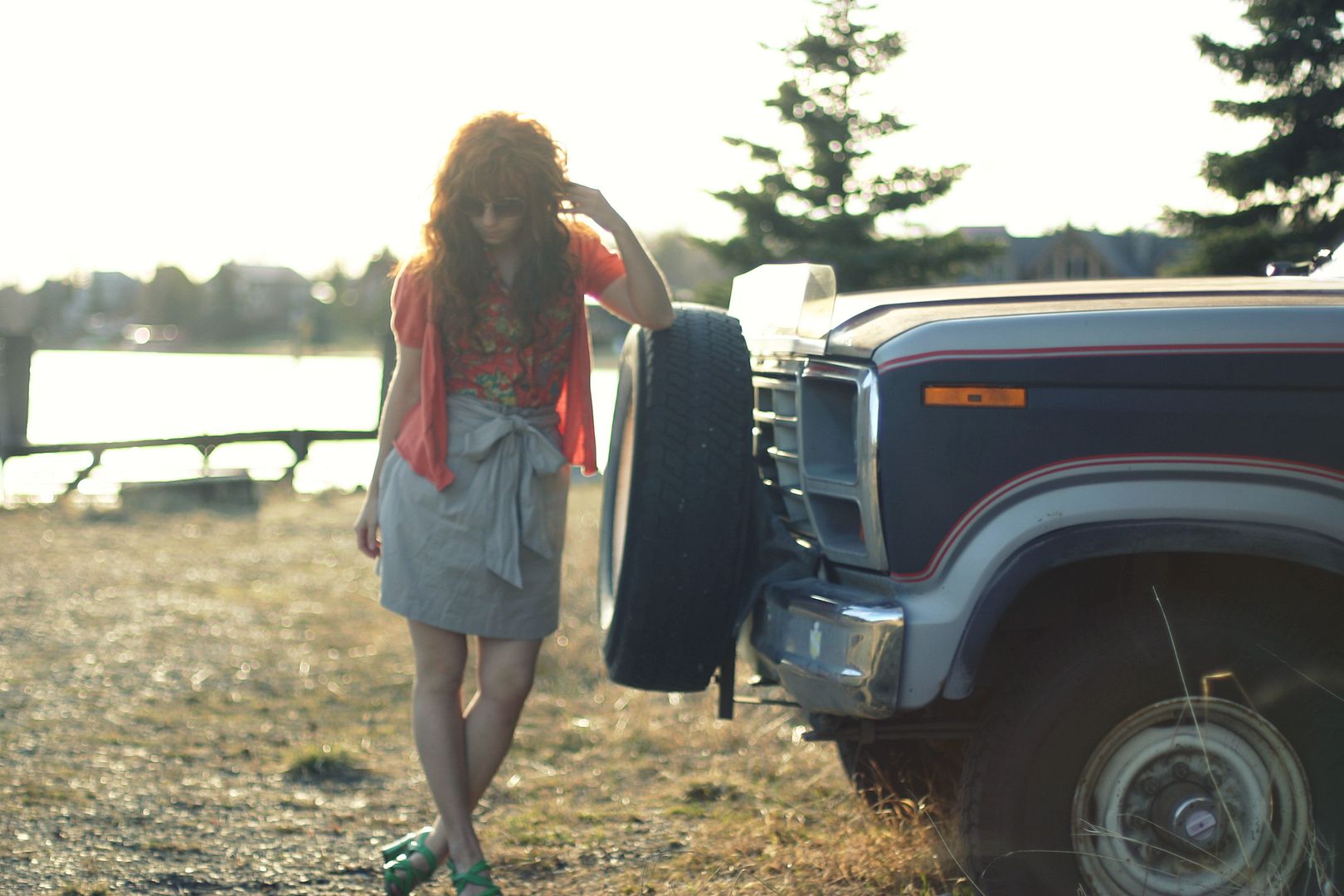 I actually kind of wish I was living in Talkeetna this summer. Being up there just made me feel like I could breathe freely. I mean, living in Alaska in general is like that, but living in such a small town with such a close little community would be so refreshing. Plus, you wouldn't believe how incredible the view is up there. I guess I'll have to be content with weekend visits.