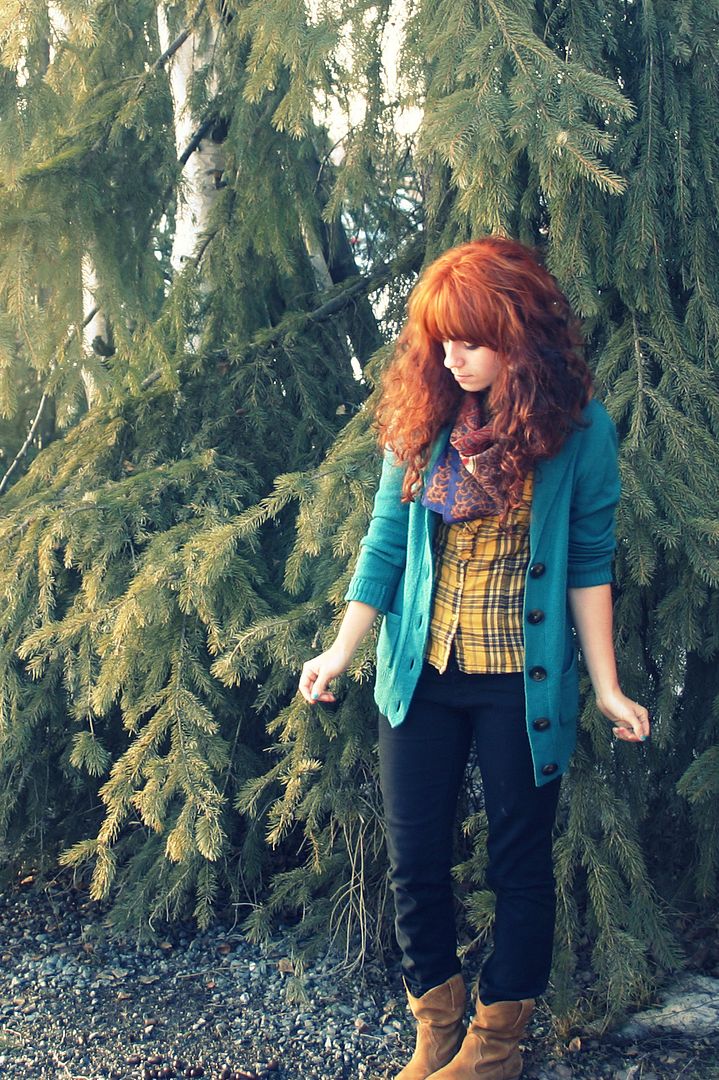 Well, here's the grand debut of "the hair" in an outfit post! I took these photos after work so the sun was more in the setting mood, so I think it might make my hair look more red than it actually is. It's funny how many different shades of red it can look! The photo I posted a couple of days ago had it almost looking more brownish-red, and here it's like major red. I kinda like it. It's a bunch of different colors, so it's almost like I discover a new side to it every day. It will be cool to see how it fades/grows out. I've never had my hair any other color than my natural dark brown or black. Okay, well, I dyed it into rainbow colors once in college, but that doesn't really count in my mind because it's not like I was taking my whole head of hair into another hair color. I think I'm liking wearing my bangs natural and curly with this red hair. I feel very wild and carefree with red hair and I almost get the feeling that straightening my bangs is taming a red beast that won't be caged in!
boots/target :: jeans/pacsun :: cardigan/old navy :: shirt/nordstrom rack :: scarf/thrifted
I put a few more pictures of my new do up on my
brand new Facebook fan page
! If you're a member of the good old Facebook community and fancy becoming a fan, do so! I could say you'll get exclusive Delightfully Tacky content, if by "exclusive Delightfully Tacky content" you mean goofy photobooth photos of myself. And maybe Winnebago spam.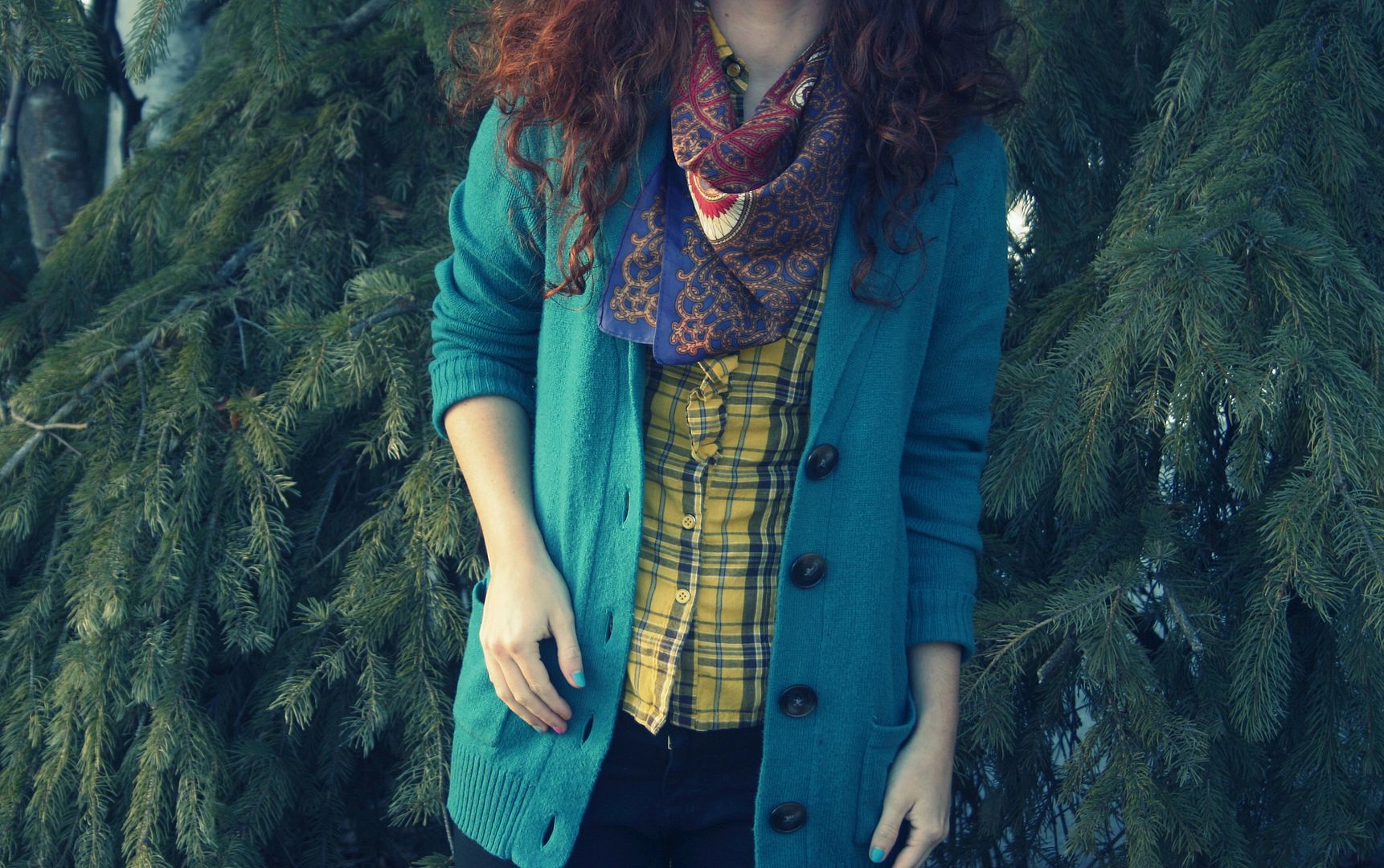 Oh, and check out this little dude who was hanging out in the ol' backyard trying to disrupt my outfit photos! A little Alaskana for yah! Oh yeah, and take note of the amount of snow that still must be melted. Regardless, I am making a new folder on my computer tomorrow: Spring 2010! I don't think it's going to snow again and the nights are allllmost above freezing now and the sun is well on its way to being the dominant heavenly body. Spring, you're here! In Alaska we don't really have spring (in the traditional sense). We have "break-up". Break up mostly involves not washing your car for two months because if you do, your car will instantaneously become brown again from all the dirty wet roads. Also: brown nasty melting snow, broken/cracked windshields from the gravel melting out of the ice on the roads being kicked up, and not wearing white because you'll end up getting brown dirt somewhere from rubbing up against a car in a parking lot.
And, since love is in the air with the coming of spring, go check out
these amazing photos
by Ben Blood. One of my acquaintances from Spokane (and also an
incredible
musician
) just got engaged and her engagement photos are just too wonderful (she's also a pretty stylish lady, too!).