I can't believe another week has gone by already! Time seems to just crawl by during the week and then, somehow, all of a sudden the week has passed by! The weather seems to think that time is going backwards, however, as this week it has snowed about 10 inches. This whole week I've been just throwing on jeans and t-shirts and basically scrubbing it at work, which is funny because I haven't done that in over a year. Interestingly, I don't really find jeans that comfortable anymore, and by noon I wish I was wearing something more free.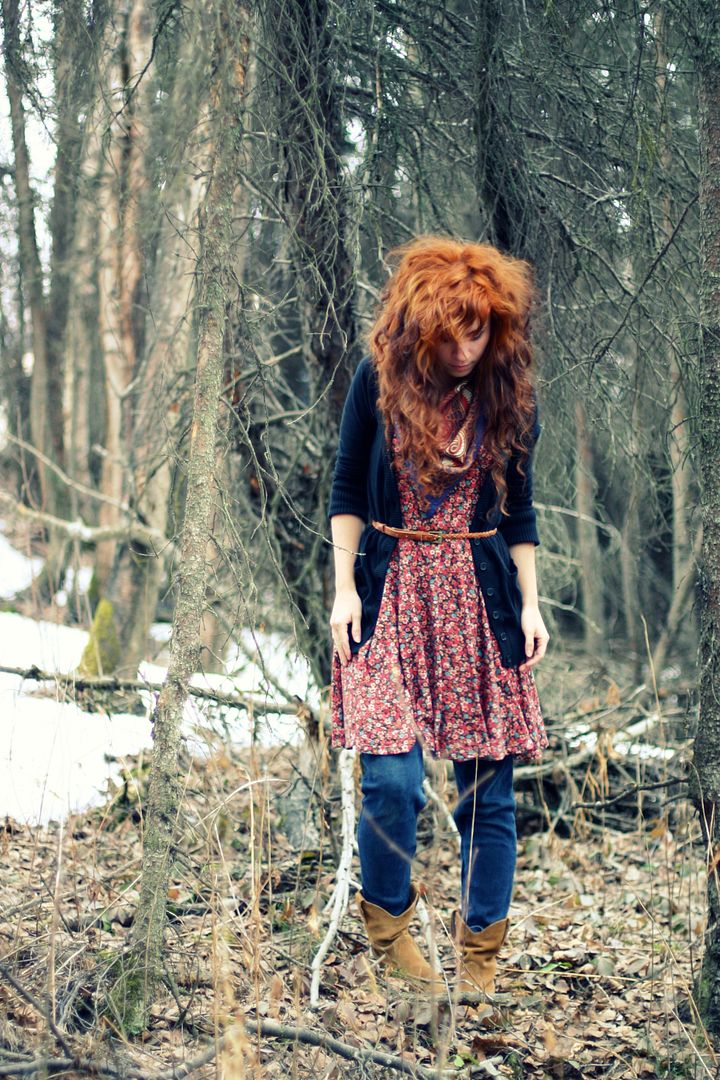 My brother turned 21 on Tuesday. My whole family went out to the fanciest restaurant in Anchorage and ate probably the most expensive food I've ever had. The restaurant is at the top of the nicest hotel in town and I've only been there once when I was 13 for a fancy outing with my parents, though I'm pretty sure we only got appetizers that time. I have decided that I need to go up there on a weekly basis and chill at the bar, trolling for wealthy, attractive young men to snag. Haha! I'm joking. Mostly. It was a really fun dinner. Unfortunately I only had a couple minutes to get home from work, change, and go downtown, so I forgot my camera. I plan on going back up there soon because it's absolutely gorgeous to see the city from that point of view. I've seen the city plenty of times from a small plane, but something about just standing at a huge window looking down at the grid of roads and buildings is really striking.
dress/urban outfitters via
Tieka
:: jeans/sinister via hot topic :: boots/target
cardigan/target :: belt/forever 21 :: scarf/thrifted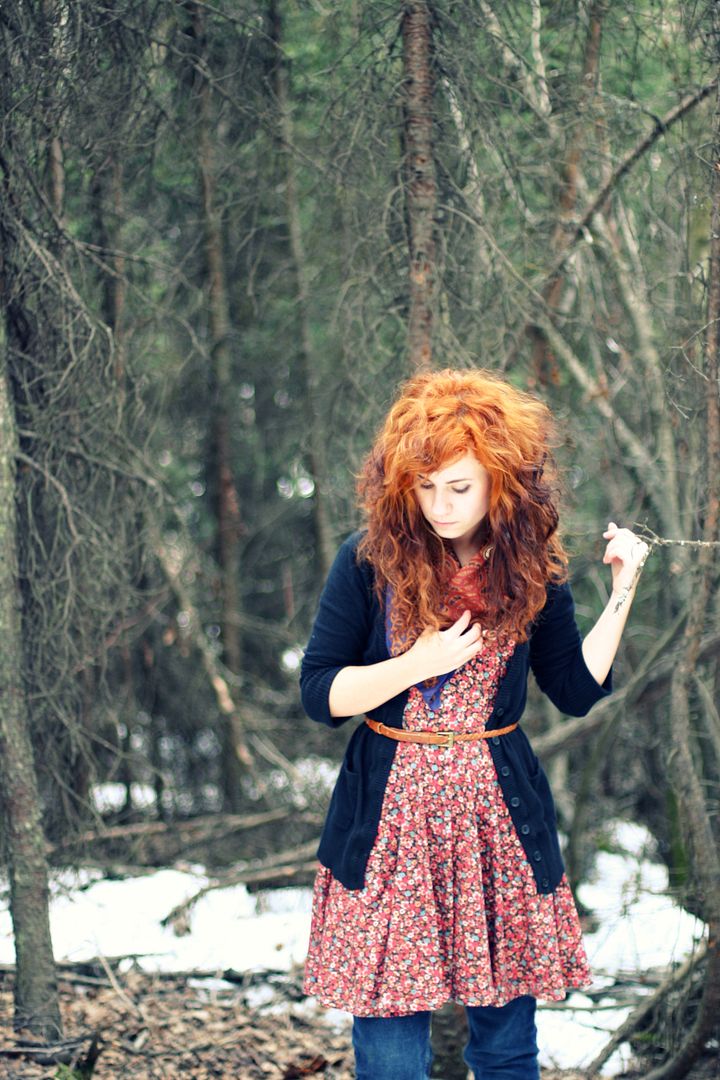 I've been having some serious location envy lately. They say the grass is always greener, but recently I've been aching to move back to Washington. It doesn't make logical sense to leave a steady, well paying job and wonderful home and family just to run away to Puget Sound, but I still want to. I would like to live here:
I want to take weekend trips to La Conner and Deception Pass, ride on the ferry to Seattle, drive to La Push and Lake Quinault. I never thought I'd want to live in Washington, but here I am pining away for it.