Yup, I still have photos left over from Hawaii! Thank goodness, since my camera situation is kind of a bummer right now. Red hair pictures will have to wait!
I found this top at a little shop/tourist trap in Kihei, and I couldn't figure out if it was amazingly tacky or just amazing. Either way was okay with me. It had the perfect v-neck and the perfect short sleeves (I loathe most t-shirt sleeves. I want to murder whoever invented cap-sleeve t-shirts). The print reminded me of a vintage Hawaiian shirt too, so all aspects considered, it was a must-buy.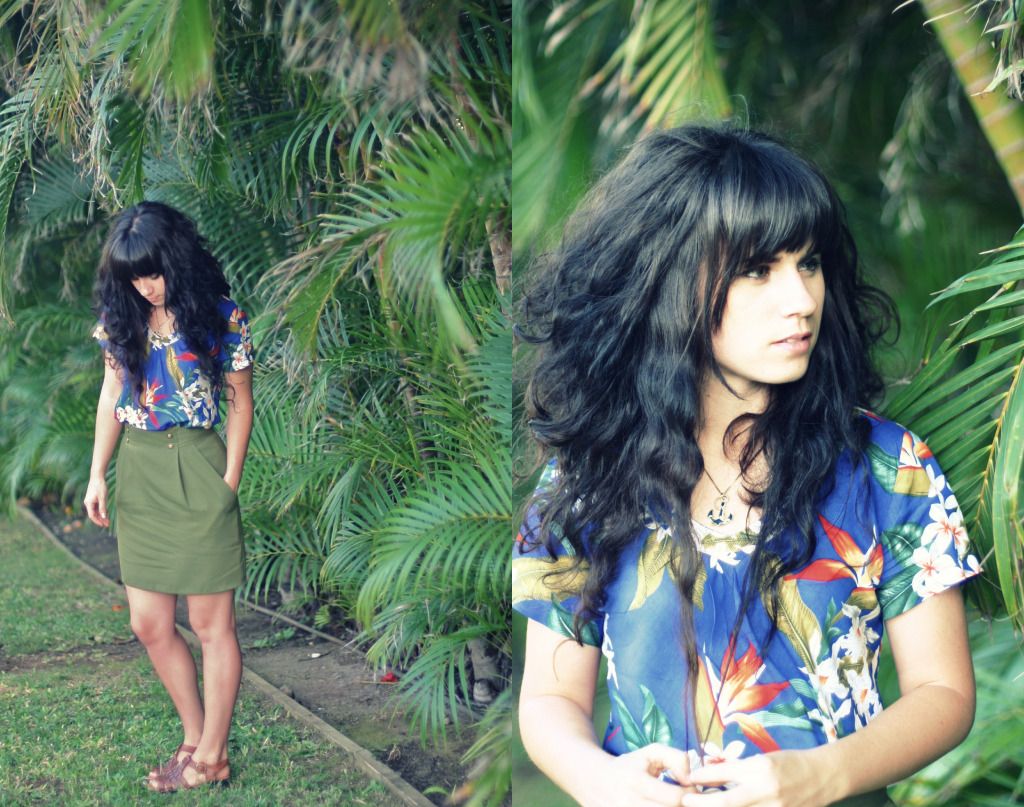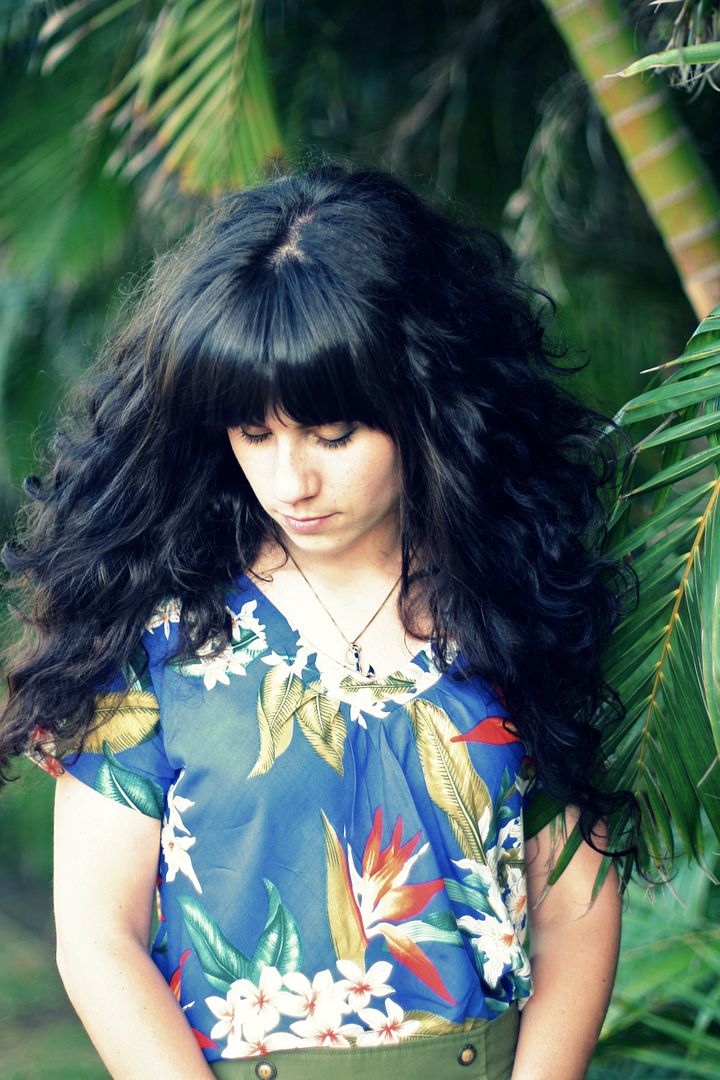 skirt + sandals/thrifted :: top/shop in Kihei :: necklace/vintage
I'm interested to see how red hair effects how I dress. Or if it will change how I dress at all. So far I've been just rocking t-shirts and jeans for comfy days at work. I've decide that unless I'm feeling extremely proactive, I'm not going to "dress-up" for work. Not that I consider my usual outfits "dressing up" but they certainly aren't geared towards a 10 hour day in front of a computer. I'm far too lazy/low maintenance for such things. When I was in high school I would wake up like 15 minutes before I had to be out the door. I basically brushed my teeth and put on jeans and a tshirt and my skater shoes and left without looking in the mirror. I should find some "vintage" pictures of me in high school. It could be a fun trip down memory lane!

Lexie was selected as the winner of the Finders Keepers giveaway to receive one item under $25 from Finders Keepers! The winner was selected using the random number generator at random.org.
If you didn't win, head over to Finders Keepers anyway and check out all the vintage goodies!