Well, I don't want all my "top howevermany of 2009" to be about me, so I thought I'd show you guys who my top five favorite bloggers were of this past year. It was hard to decide because I love so many and so many of you are incredibly inspiring. But, alas, decisions must be made, so I have whittled it down as follows: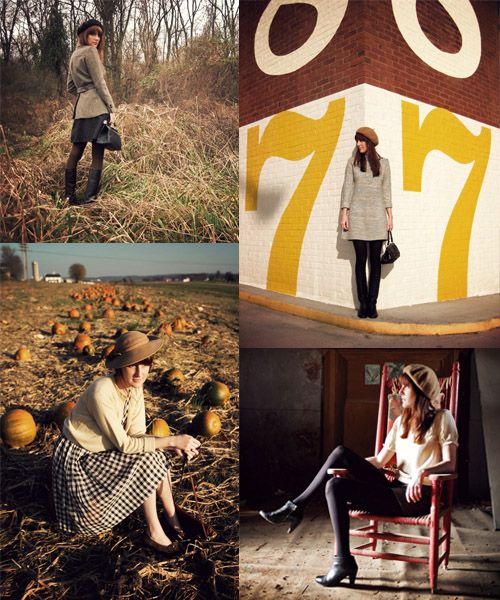 I just adore the way this girl looks. Not only are her outfits impeccable, but her vintage vibe is absolutely perfect. I was constantly inspired by her photographs and all the neat stuff she shared. I have to say, I love me a great photograph, and the ones on her blog are always so beautiful. I'm totally jealous of
her photographer
.
This girl has such a hilarious spirit. She's always laughing and joking, which is a nice refresher in a blogging world which can occasionally get a little bit too serious about fashion and its trappings. She's not afraid to be wacky, which is great.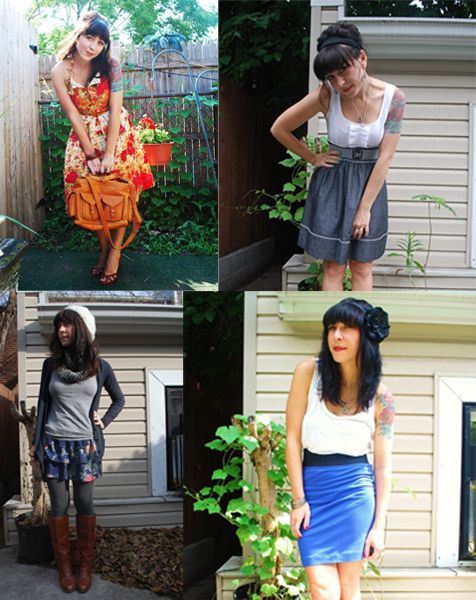 I think Mel was one of the people who made me decide to finally get bangs. She had just the kind of bangs that I thought might work for me, so I decided to go for it! She is so down to earth and has a very similar style to my own, so it's always nice to see what she's wearing so I can steal her ideas!
Rebecca has been a favorite of mine since day one, and she's always supported me. She's one of my regular commenters, which was so uplifting when I was a newbie just starting to blog. Plus, she lives in Washington right close to where I lived all summer, so I loved seeing her photos and the locations she shot at (which were very similar to my own locations. Truth be told, I think coastal Washington is one of the most beautiful areas, especially for style photos). She has such an introspective and interesting mind, and I love reading her thoughts just as much as seeing her outfits.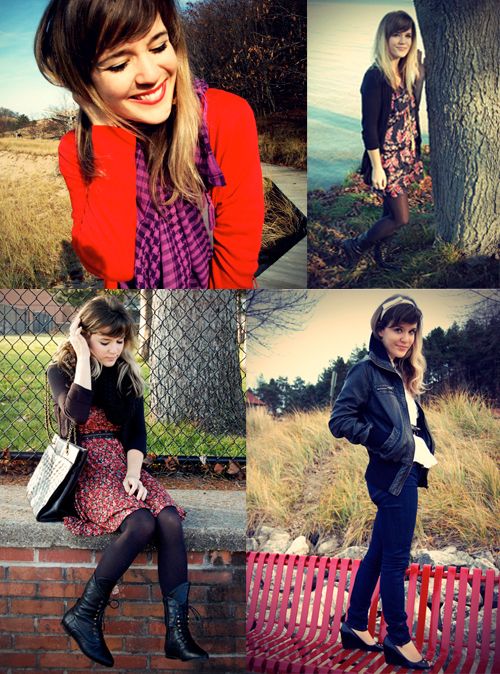 1. Tieka, Selective Potential
Ah Tieka. I feel as if I have found a great friend in this wonderful blogger. She is such a fun girl and her blog is so inspiring every time I go there. One thing I love about blogging is that reading other blogs kind of seems to feed my creative spirit, and Tieka's blog definitely does that.
Well, there you go. There are so many more blogs and bloggers that I adore, and I could say something about every blog on my blogroll, but that would be an enormous post. I have to say, I can't wait to meet more bloggers in 2010, maybe even in person! There are so many creative people out there, this whole internet networking thing is exciting! Meeting people who live thousands of miles away, what an interesting opportunity for our generation...
P.S.
If you haven't yet, be my twitter pal!