Okay, so months ago someone asked me about my makeup. I kept meaning to do a post on it, but I don't really do much for makeup and I do the same thing almost every day, so it never seemed too exciting to post. But avast! I have finally gotten around to giving you all the scoop on my routine.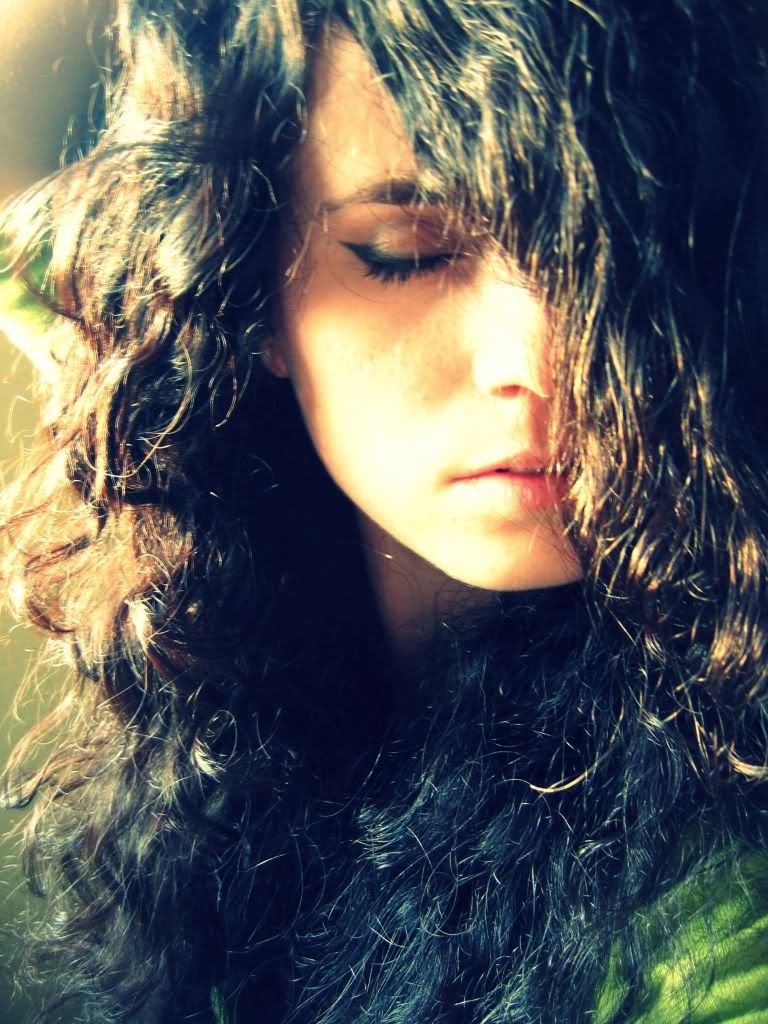 I do the cat-eye/cleopatra/winged/winehouse (whatever you want to call it) eyeliner pretty much every day. If I don't do that, I'll do a sorta smudgy/smoky thing, and sometimes I'll combine the two for a more intense look. On the bottom rim I line it only at most halfway. I always leave a space at the corner, because I have small eyes so I try to keep them as open as possible. I also do this with my eyeshadow. I use MAC Nylon eyeshadow and I dab it at the insides of my eyes to open them up. Sometimes I'll do that on my brow bones too. I'll often just leave it at that, but I also add MAC Tempting shadow to the crease sometimes. I actually only have like three or four eyeshadows and rarely use my other ones. I wish I had more matte colors because I only have shimmery shades. I like MAC though, and it's expensive, so I don't often splurge to go get a bunch of new shadows.
If I'm feeling fancy I'll use my MAC blacktrack fluidline to do my eyeliner with an angled brush, but usually I just slap it on with a pencil. I use Wet N Wild for no particular reason. Probs because it was cheap.
I use concealer under my eyes and on any little blemishes that pop up without my consent. I use Neutrogena's healthy skin smoothing stick.
I don't use a lot of foundation or that junk because I think it's nasty when it looks like you can scrape an inch of makeup off a girl's face. I use MAC studio fix. My blush is MAC powder blush in Dame.

Very rarely I'll wear false lashes, but they are quite fun and I sometimes wish I was the kind of person with enough patience to put them on each morning.
Well, that's pretty much it! I'm a really low-maintenance person, so I don't like a huge ordeal when it comes to make up.