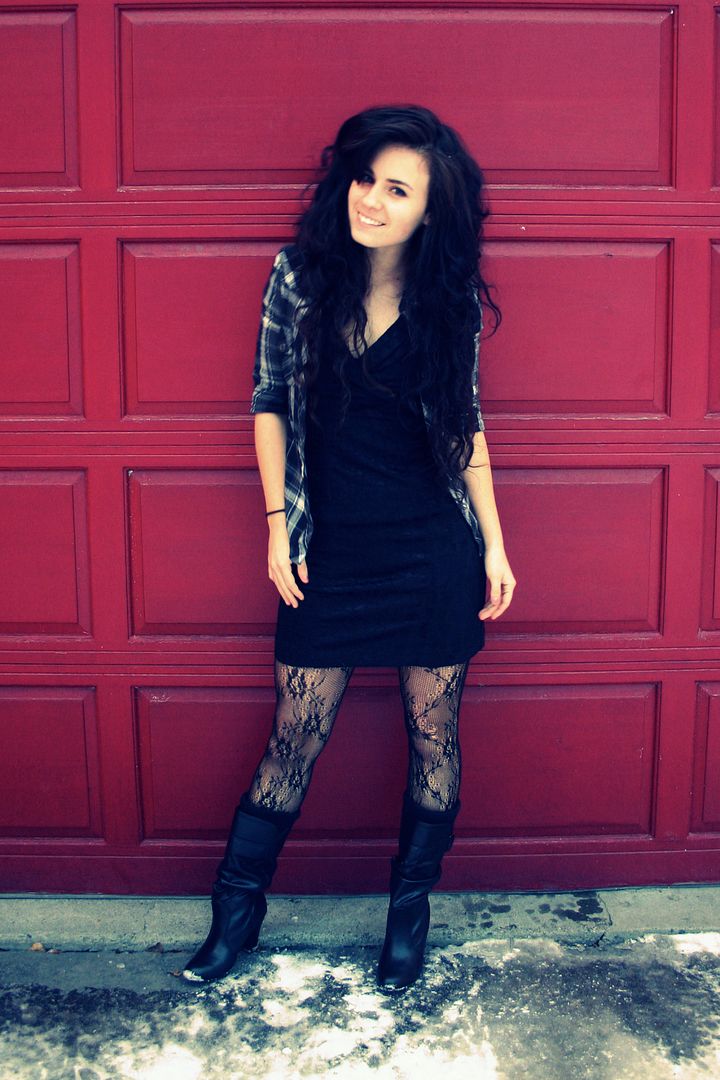 Well well well. Today I ended up getting home before sundown (appx. 4:00 pm), so I quickly grabbed my camera before I lost too much light. This is the dress that I got on Black Friday which I couldn't find a photo of to share with you guys, so here it is! I really love it. It's pretty formal, in the going-out-for-drinks-and-probably-dancing kind of way (which is the most formal I ever would have to get these days). I made it a little more casual with a plaid, though. It's one of the sexier dresses I own now! Though I have no clue when I will ever need to look sexy for any reason. I gave a close-up of the dress because it looks so basic in the full-body shots, but it really has this gorgeous animal-esque, shiny pattern to the fabric. Almost reptilian.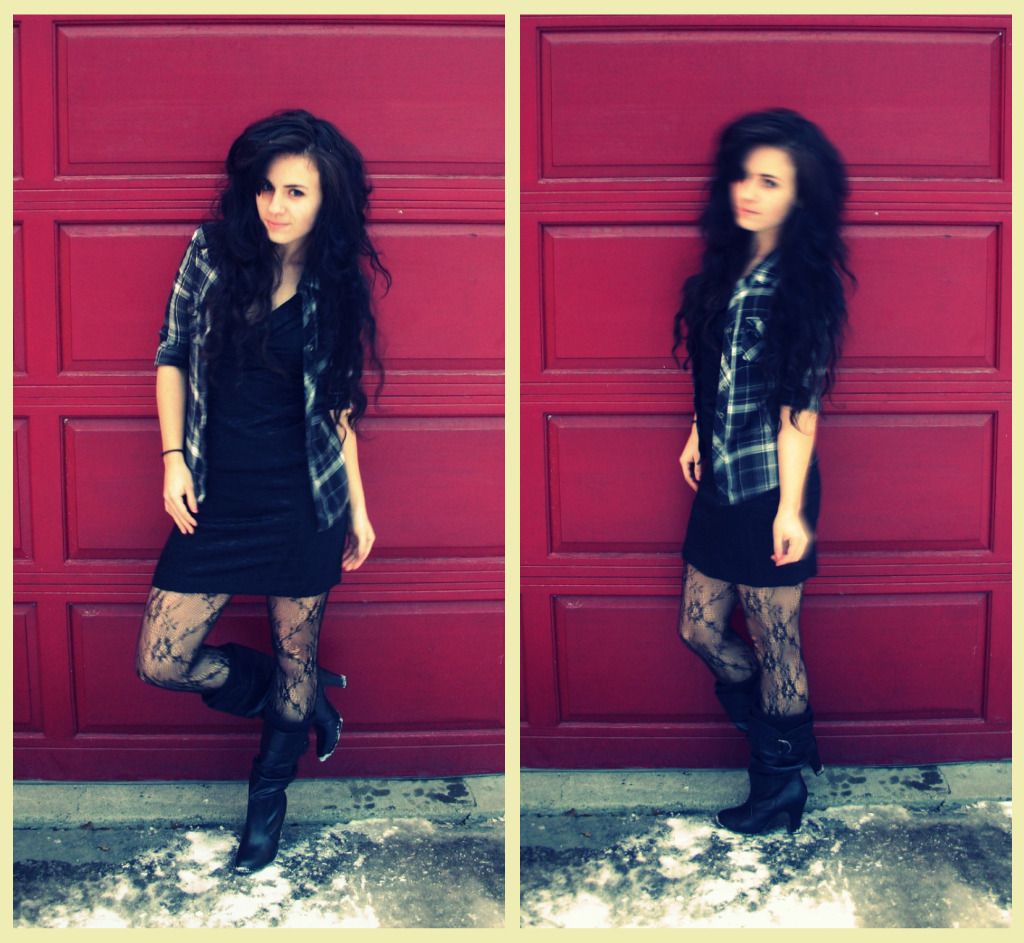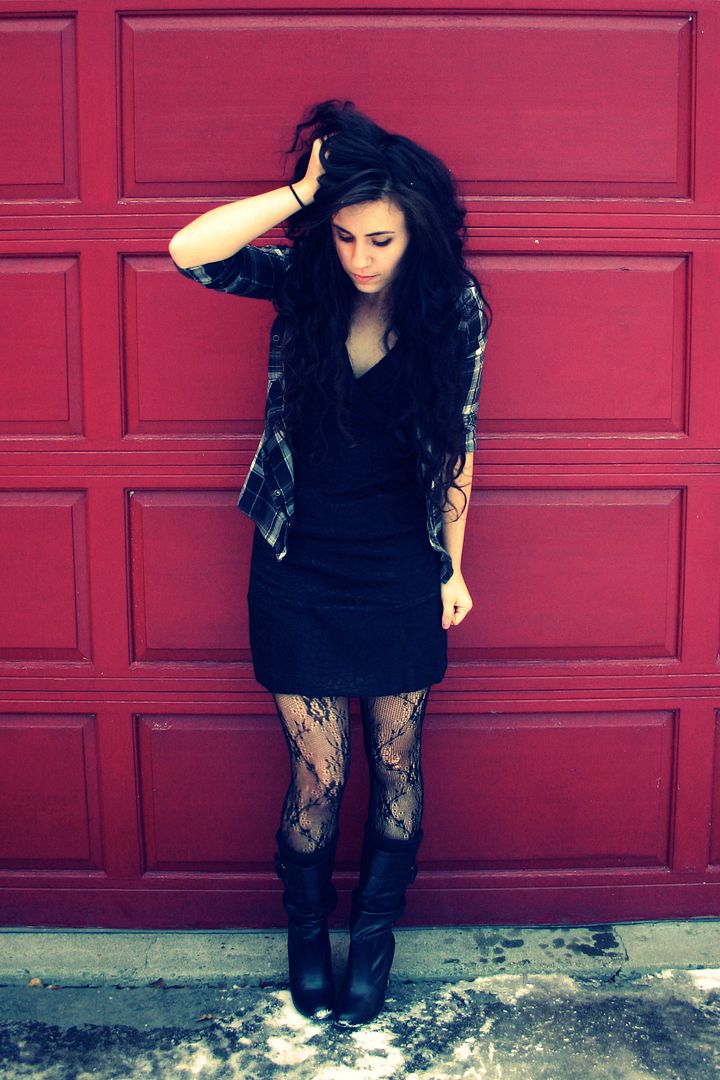 boots/lulu e bebe :: dress/lulu e bebe :: plaid/pac sun :: tights/fred meyer
My favorite tights are falling apart, and I just don't know what I will do without them... My new pair of tights just isn't sitting well with me. I feel like it looks like some weird flesh eating flowers are tattooed on my legs. I guess I'll have to find a better replacement pair.
And I need to get my bangs cut. They are attacking my eyes constantly.
Has anyone else started Christmas shopping? I am seriously behind this year. Last year I had my list all made up and on my way to wrapping by now. I have zero Christmas presents so far! Congrats to all you who have your stuff all together, I certainly am not on the ball...
If you don't mind, head over to
my chictopia and add my Modcloth Vintage Inspired look
as a favorite! They're having a contest and I entered my most favorite vintage look. Thanks, lovelies!