So even though I wasn't totally wowed by
Where the Wild Things Are
, I WAS wowed by the Wild Things/Opening Ceremony collab, which was incredible!
In fact, I loved it so much that I immediately went out to Joanne's Fabrics and bought some faux fur fabric to make my own Wild Things skirt!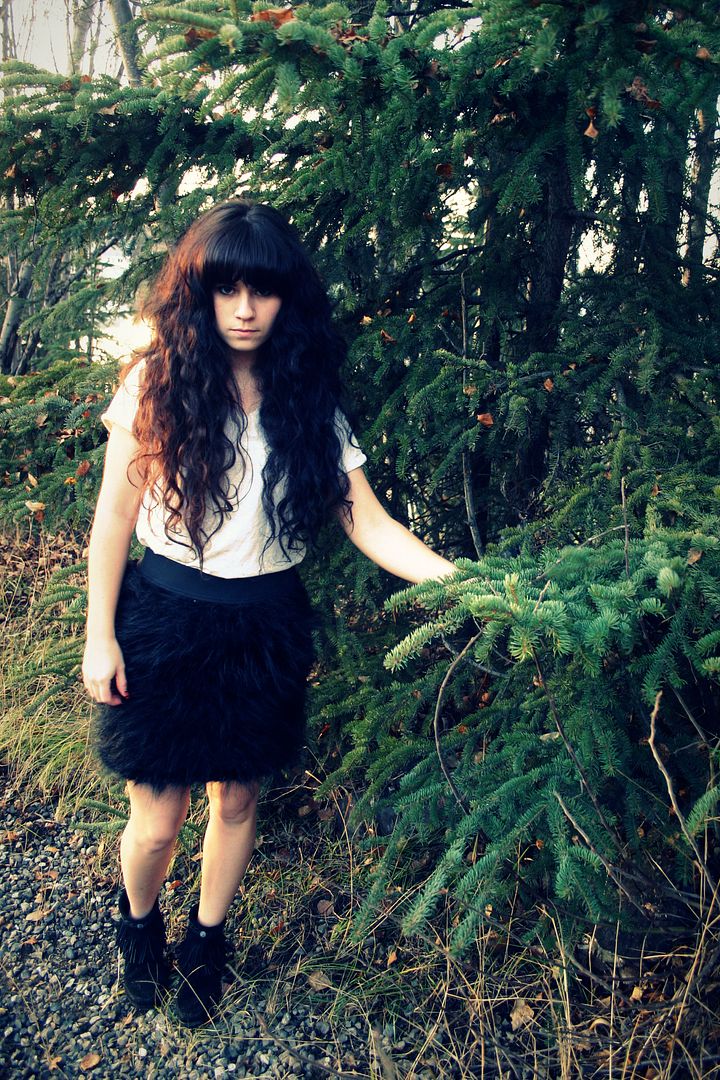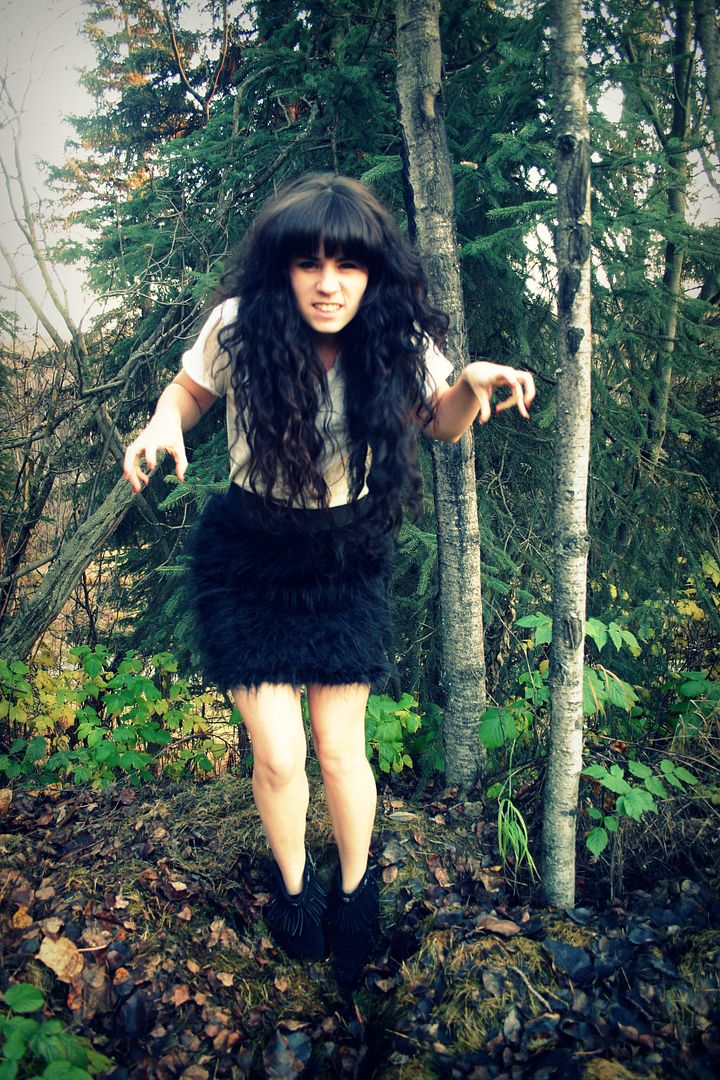 skirt/handmade : shirt/DIY : shoes/minnetonka

I wore my new jeans today! I love them. I can't believe how well they fit. I have a terrible time finding jeans that will fit me properly. I've wanted jeans like this for so long, I was amazed when I found them the first time I went shopping for jeans. Plus I got them on sale, 2 for $55!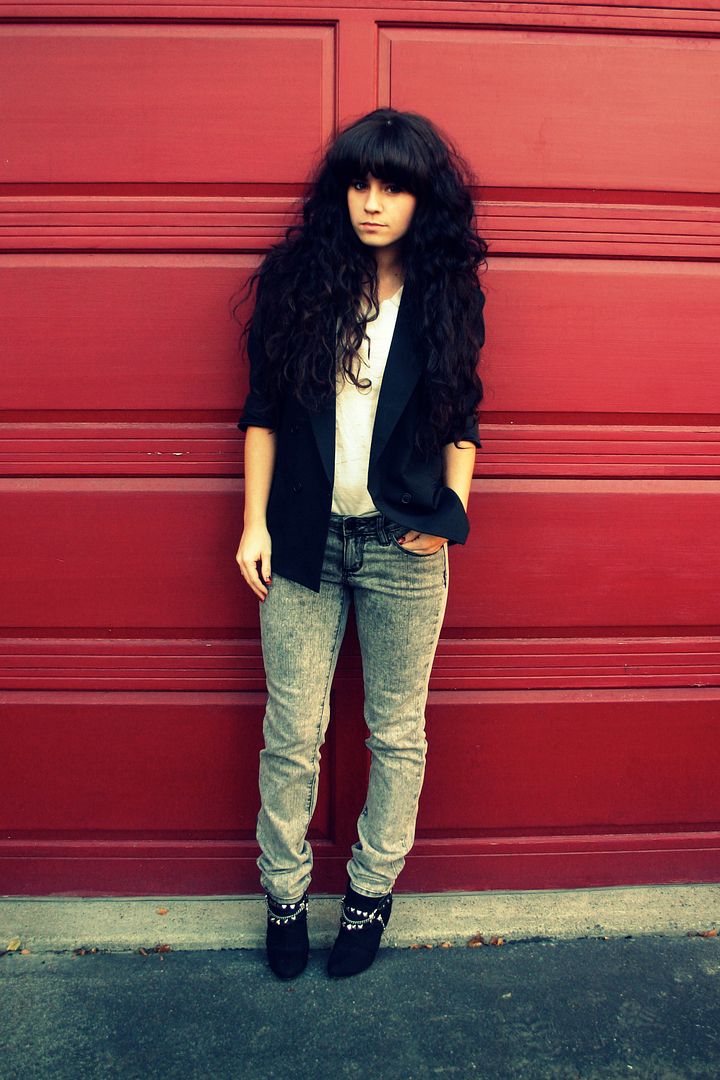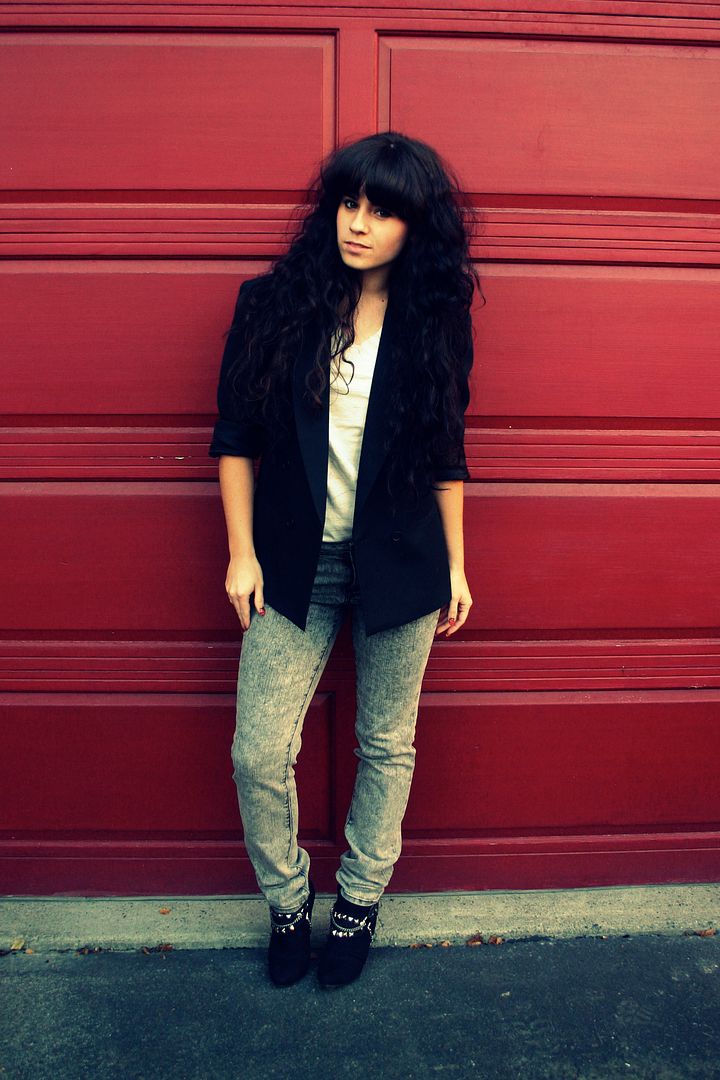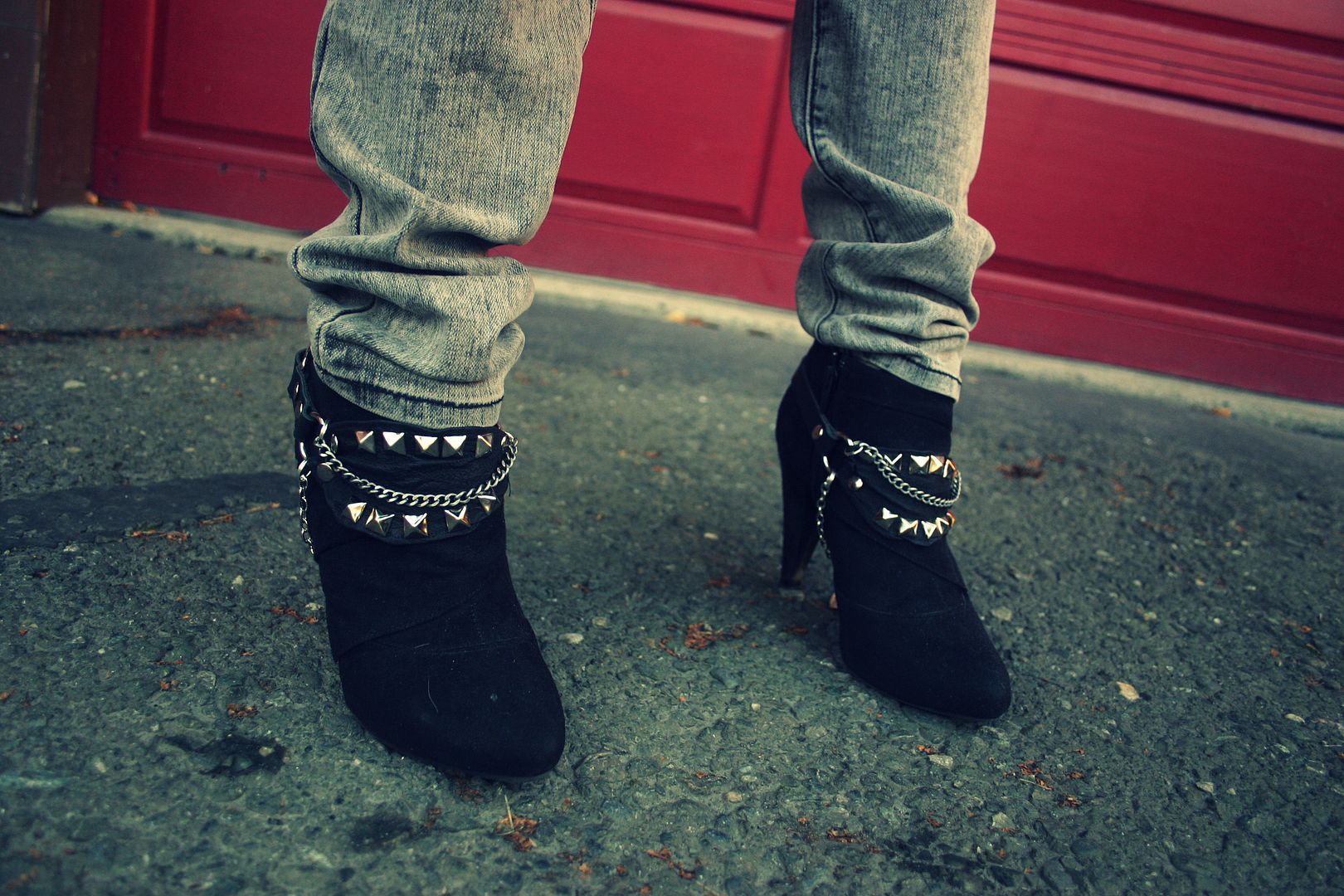 blazer/little bro's : shirt/DIY : jeans/pac sun : shoes/payless : bootstraps/handmade


I've put some bootstraps on etsy, so if anyone wants some, head over to my shop and check it out!