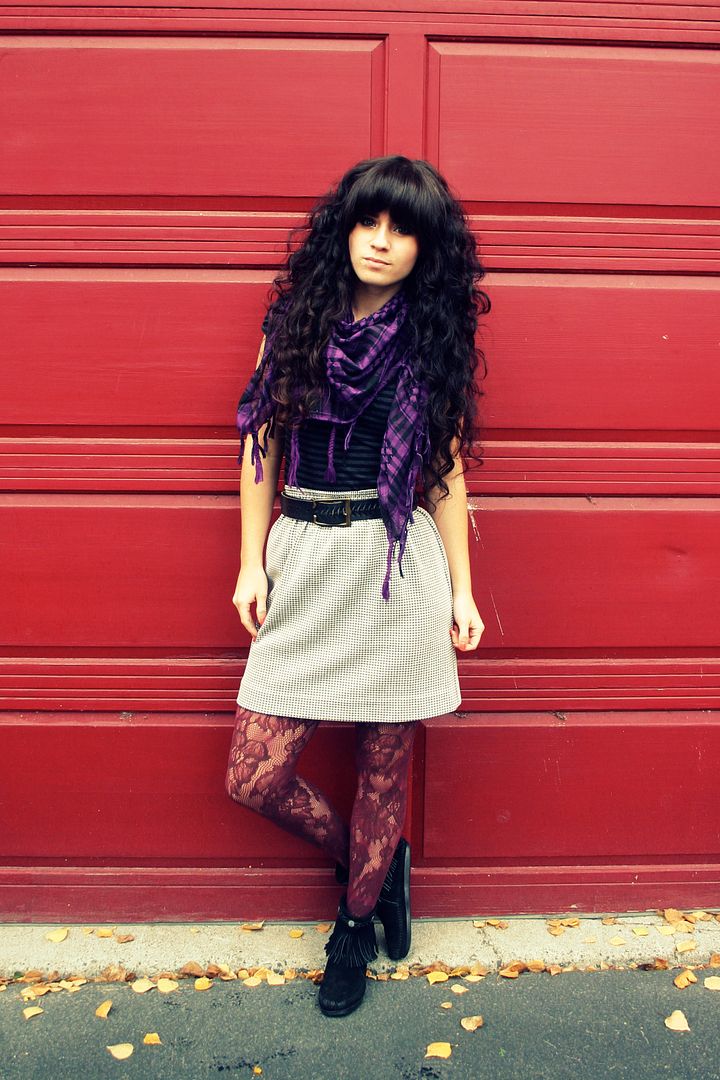 Yesterday I had my first fashion photo shoot as a stylist! I cannot wait to get the film back from my incredible photographer,
Josh Newton
. I also had a wonderful make up artist,
Tess Weaver
both of whom were acquaintances from high school. Hopefully now they are more than just acquaintances!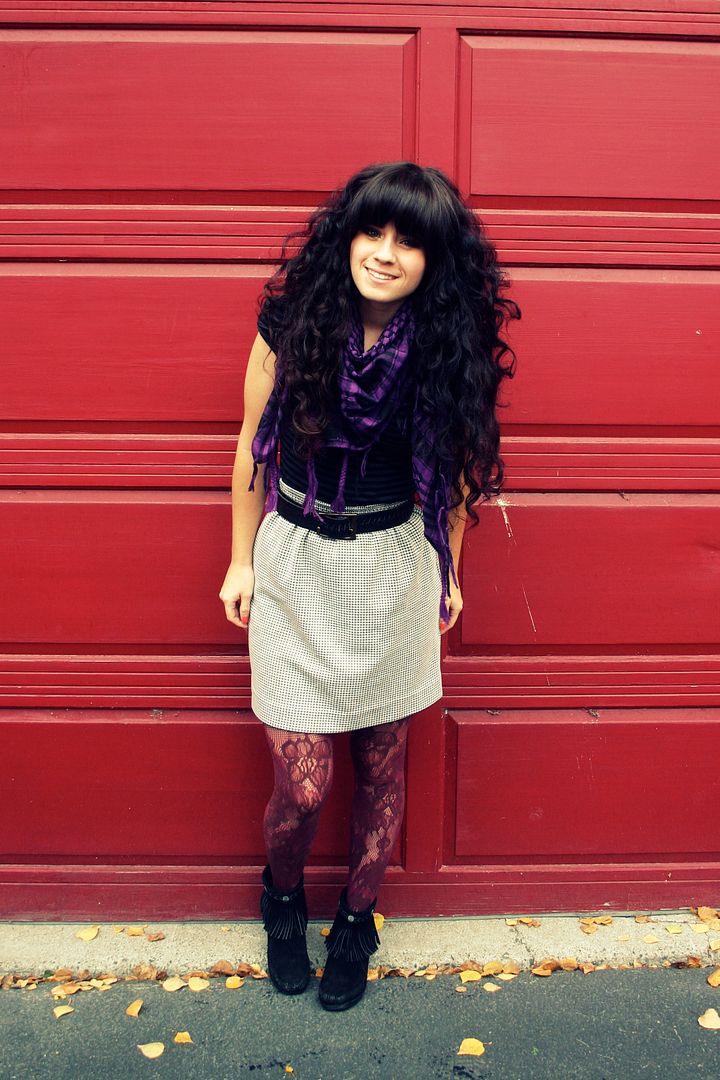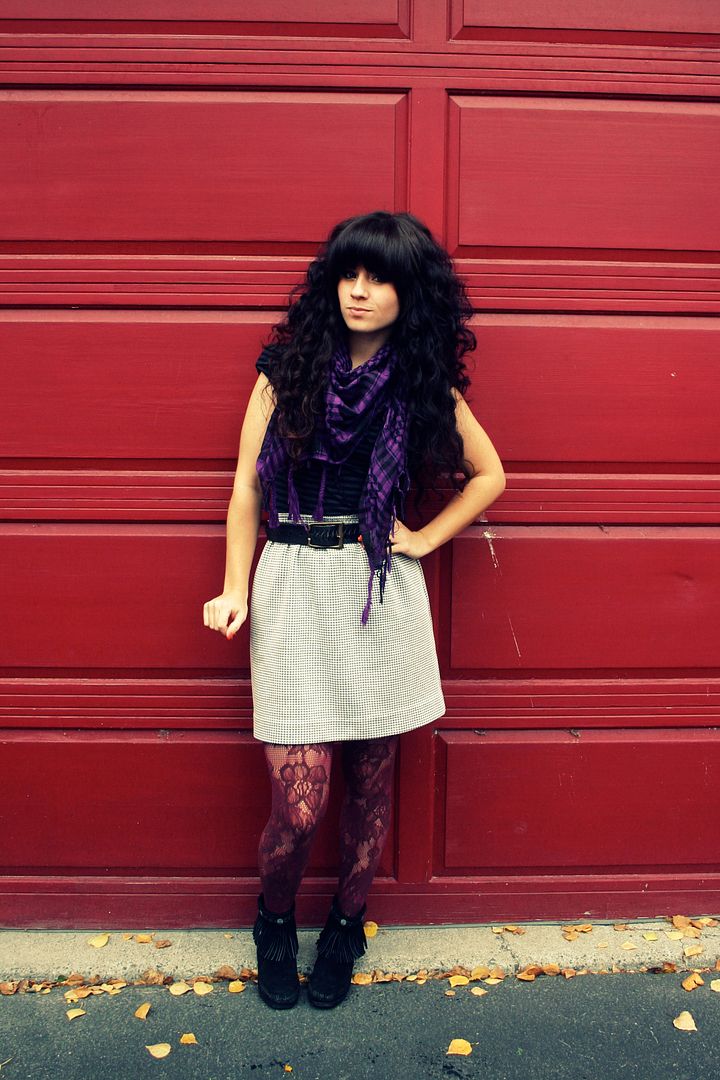 scarf/hot topic : shirt/eyeshadow : skirt/thrifted : tights/fred meyer : shoes/minnetonka
I'm so impatient to get the photos back from my photographer! I'm so used to doing my own photos and having them on my computer mere moments after I wrap a shoot. Instant gratification. I'm sure these photos will be worth the wait.
I had the entirety of my hair backcombed and it was RIDICULOUSLY enormous. It took forever to get it all back to normal. I swear, my head diameter was like three feet with my hair like that. Feels good to have hair feel normal and not like an S.O.S. pad.
Today is very grey and dismal. With the trees nearly bare, with a few yellow leaves still clinging to the spindly branches, it's the demise of another season. It is so cozy though. I love being warm, but warm weather isn't cozy. This weather is so comforting. Perhaps it's the knowledge that with all the unpredictable changes that happen in life, there will always be the seasons passing in their constant succession.