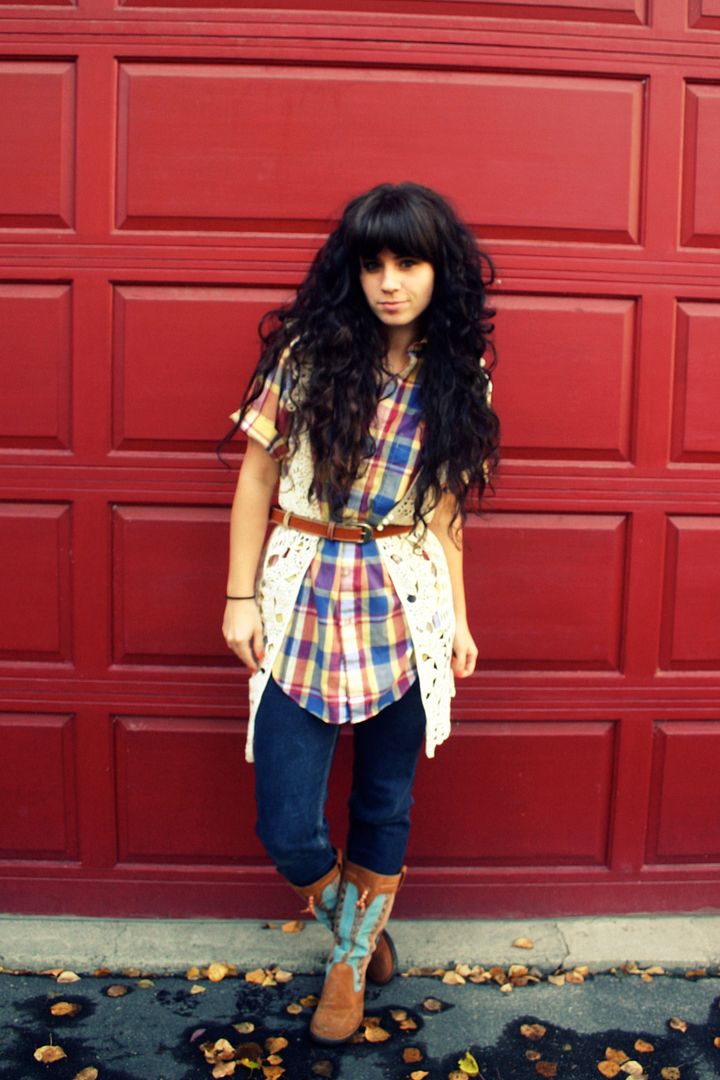 Well, today as I was doing errands I looked up at the mountains, and the snow is creeping down them. There are definitely some houses on the Hillside who are covered now. But it's a sunny, beautiful autumn day– one of the very few up here. Fall isn't really a season in Alaska, it's more like a week.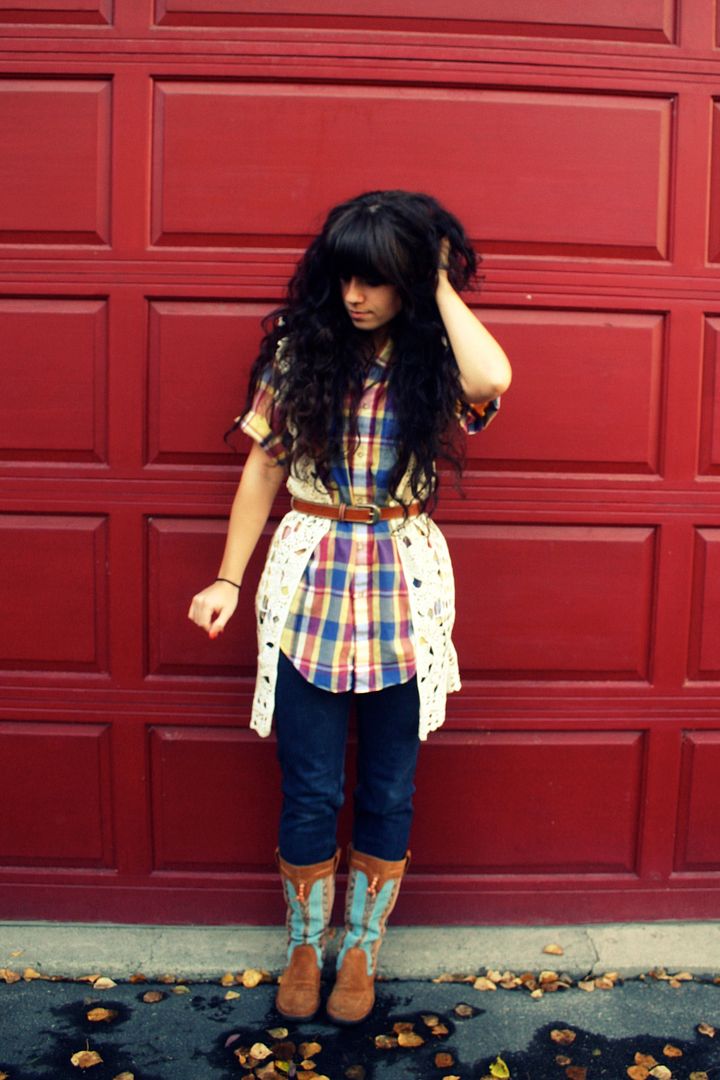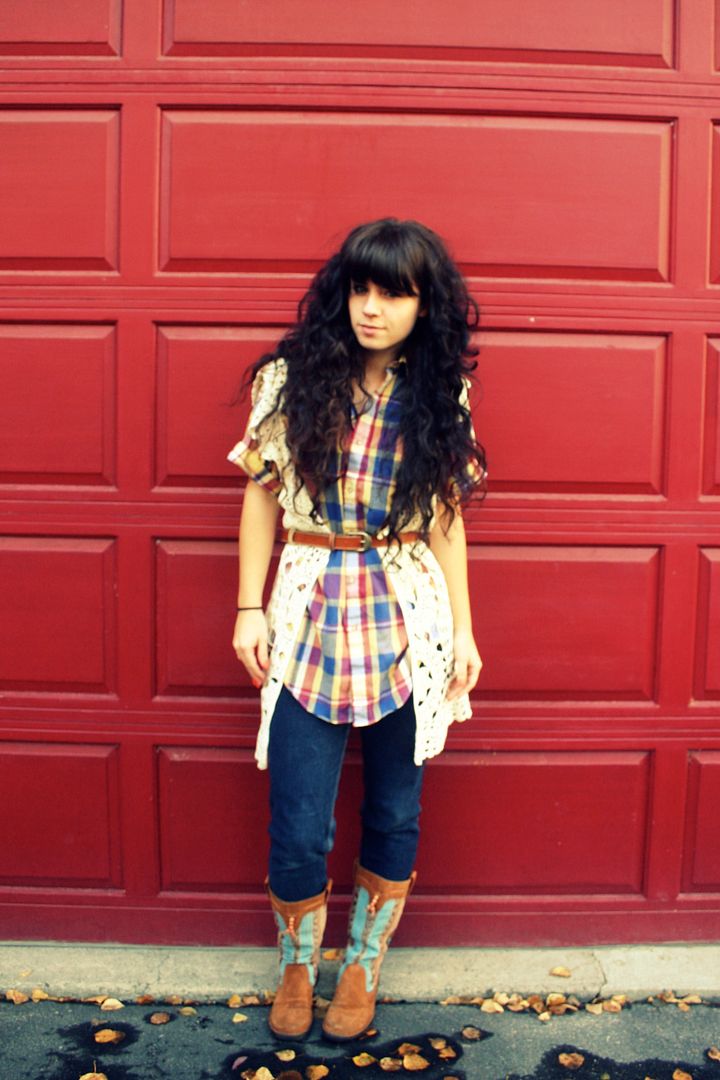 shirt/thrifted : vest/target : jeans/sinister(altered) : boots/minnetonka
I keep seeing the
Where the Wild Things Are
trailer on TV and it just looks like such a warm film. It looks like one of those movies which transports you to another existence and envelops you completely in its environment. One where when you leave the theater, the light from the sun glares in your eyes and walking to the parking lot seems so foreign.