OH man, guys. Today was a good day.
I started out by mailing off my
first etsy sale
ever
(!). Someone bought it for their wedding! How exciting!
Then I went to Black Elk Leather, Beads, and Stones to buy more feathers for my fascinators. I was reminded by the person buying my fascinator for a wedding that I was planning on making purely white ones as a kind of bridal thing. So I have a bunch of white feathers now to make a few bridal fascinators. While I was there, I was browsing through their fur scraps and got a white fox tail remnant and decided to make a this wild DIY purse. So then I went to Value Village to find the purse I was going to DIY with the fur (and pyramid studs from my previous DIY).
It was a great VV trip! I found not only a great leather purse, but also a red skirt and another
perfect
plaid shirt. I'm not sure when I'm going to get tired of plaid. I hope never.
And then I went to Michaels to try and get some more items for fascinator creation and was reminded of my other idea for a DIY. Behold:
I saw this at Lookbook and immediately decided to DIY that shirt. So I got a black tee and white fabric paint at Michaels. Guess what I've been doing the past three hours. My little bro has my camera right now, so I'll post the tutorial in a bit.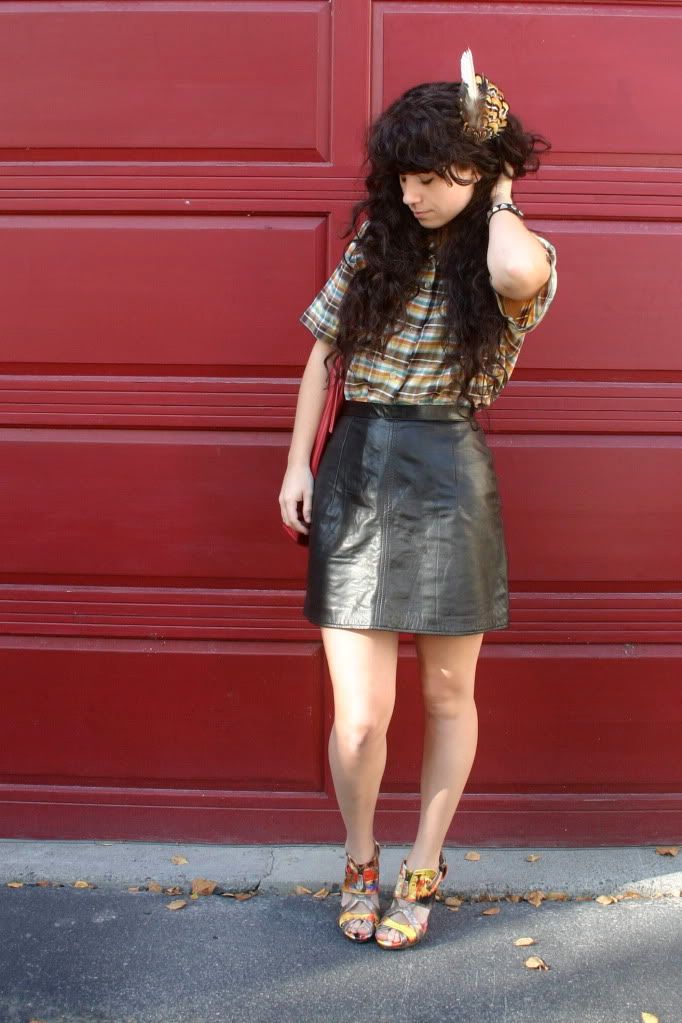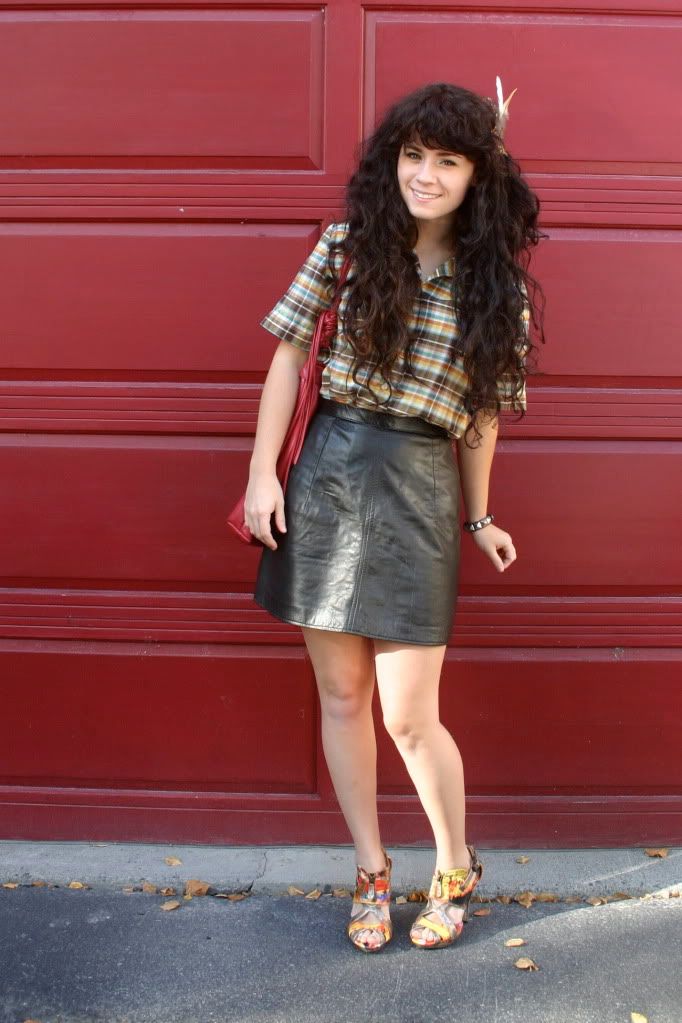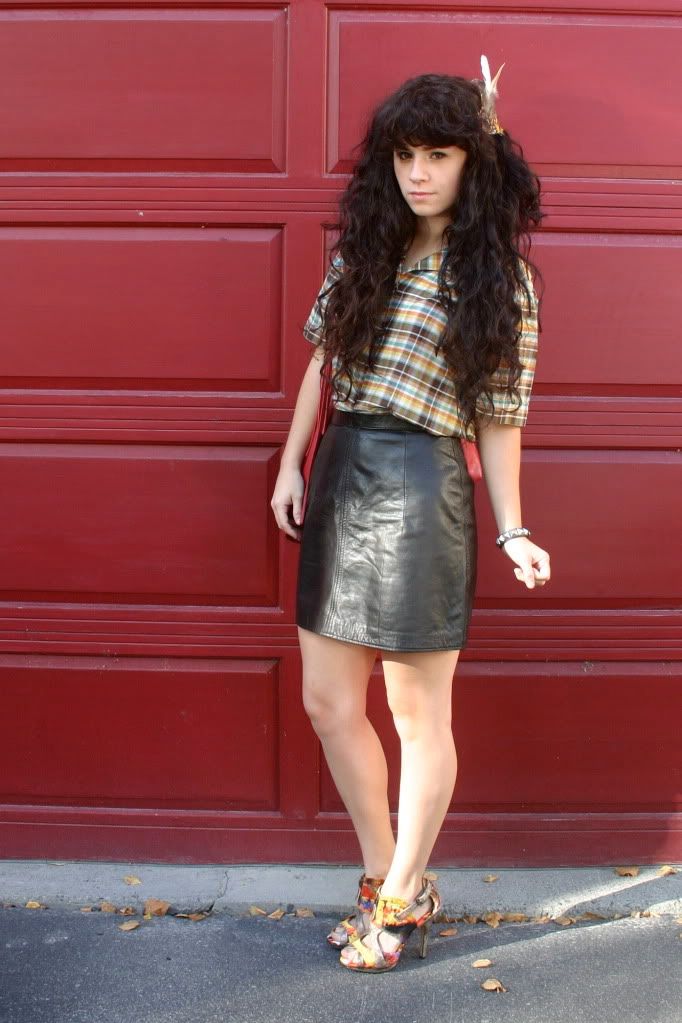 top/thrifted : skirt/thrifted : heels/zigisoho : purse/thrifted
bracelet/shop in Hawaii : fascinator/
handmade
Oh! Also, I took my fashion show shoes out for a spin today. I love them! Today I got more comments on my shoes than my hair. I need more heels. I like the way the jazz up anything. Next on my list is a pair of booties. I see them often in the blogosphere and I always like them. I'm keeping my eyes peeled...