I got this new shirt from Value Village yesterday and I was wearing it around the house when my mom stopped and asked me if I got it from her closet. I told her that I got it from Value Village that day. She has the EXACT same shirt. She would've given it to me too, as it was getting a bit too small for her! Arrgh! They are the exact same size too! I guess I'm a chip off the old block?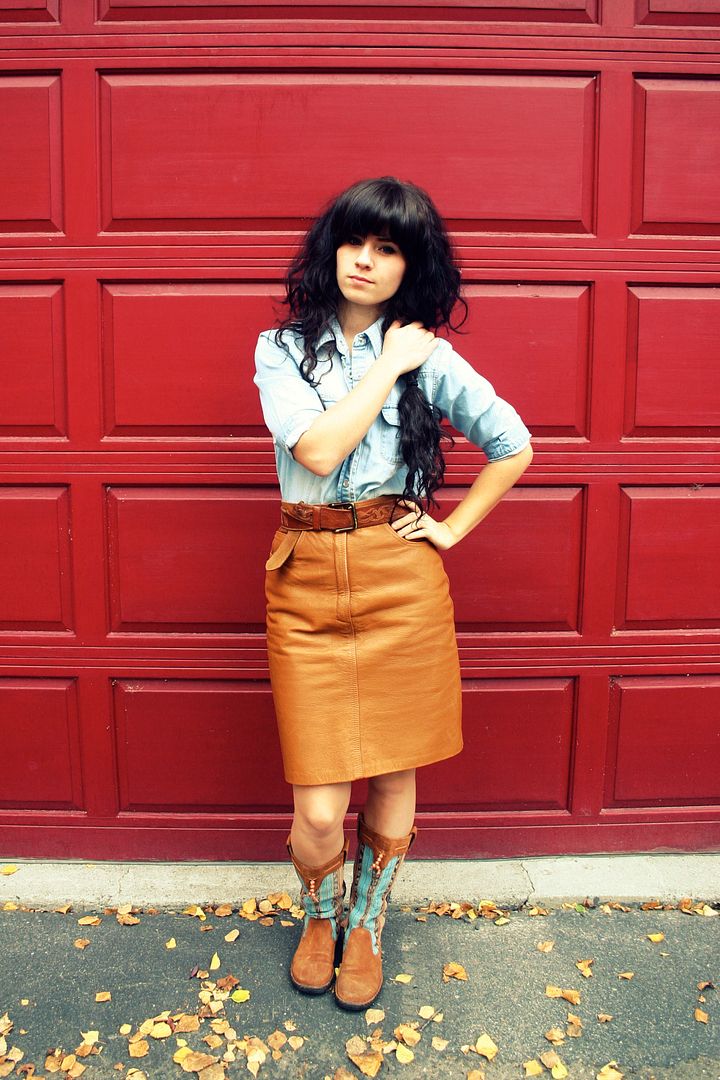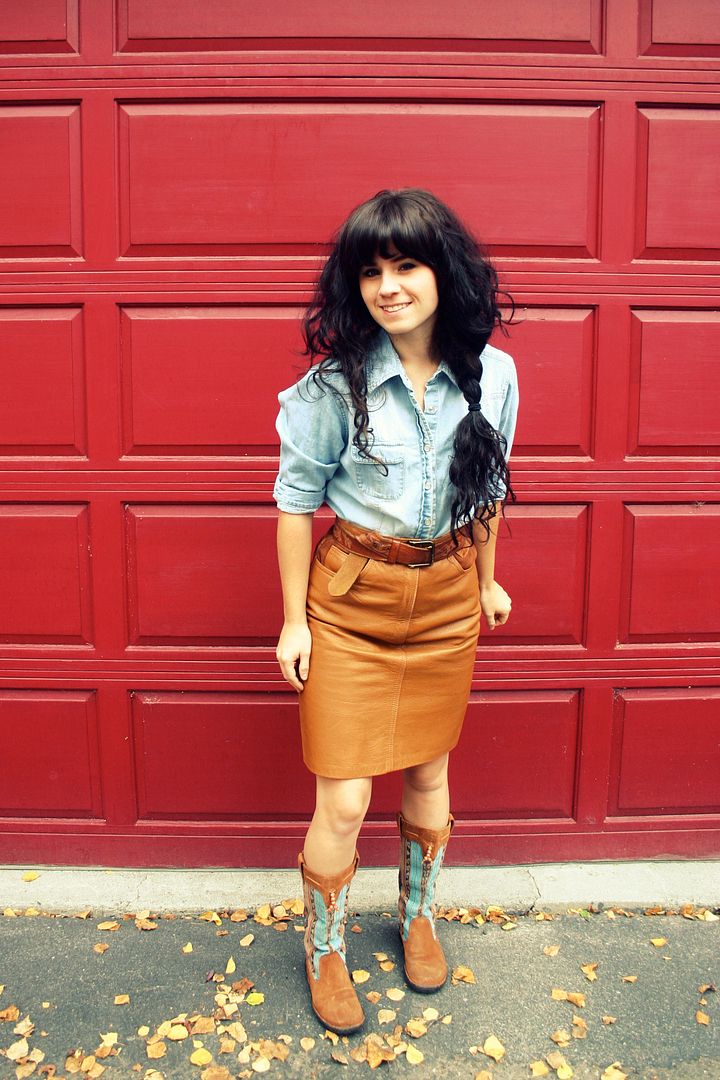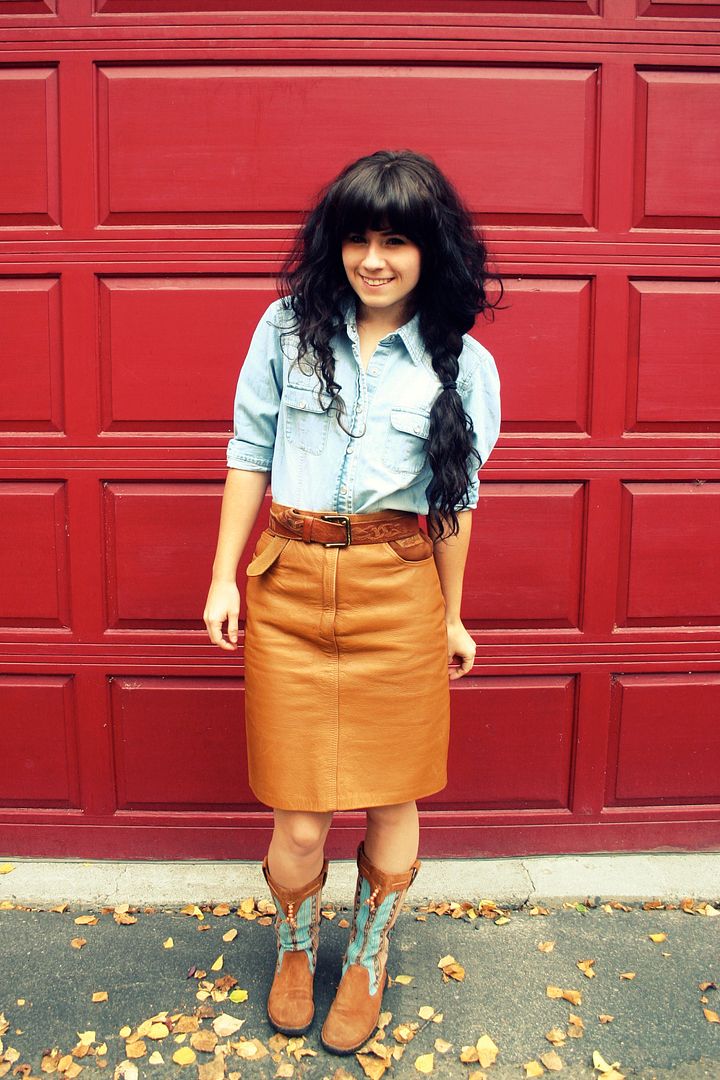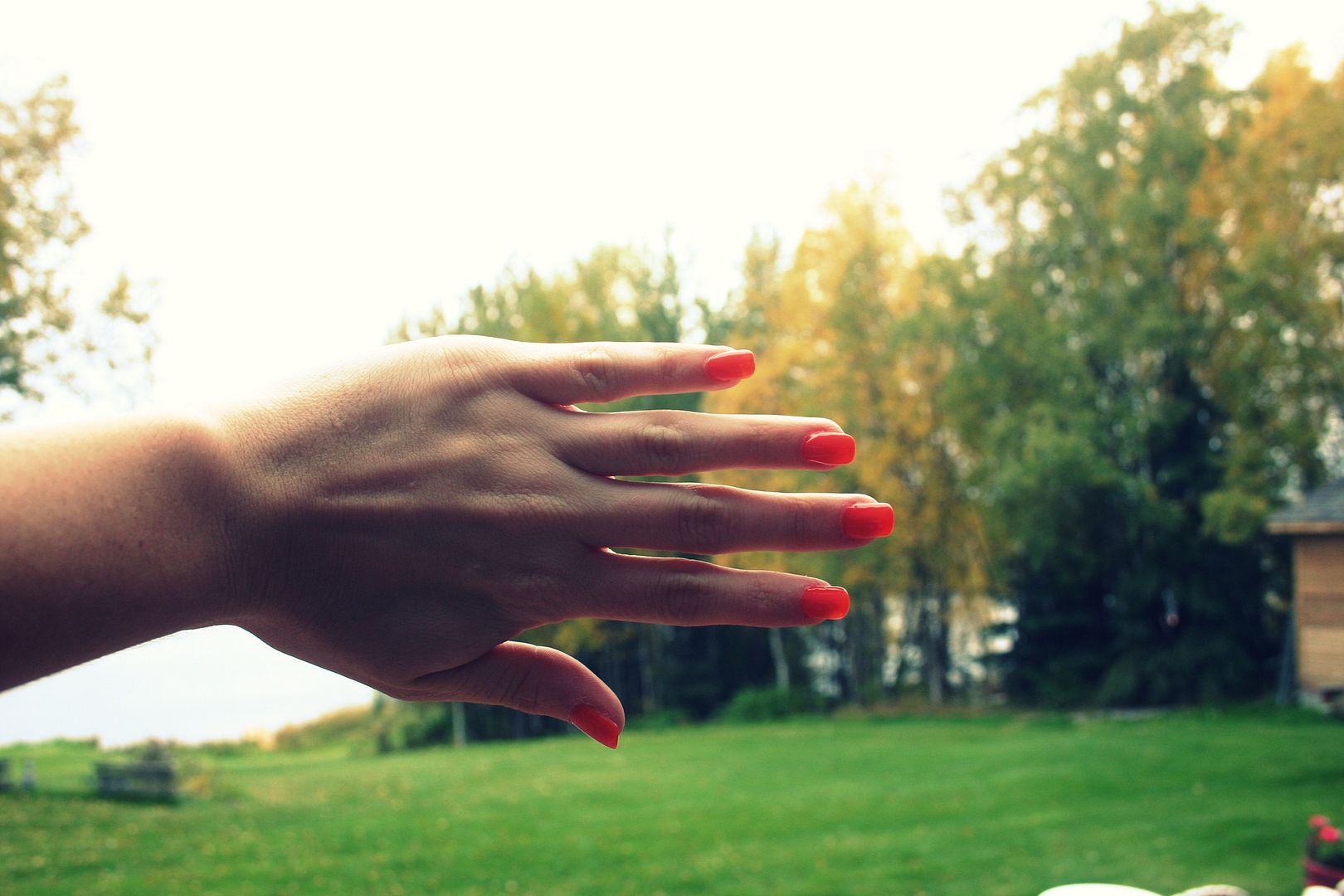 Anyway, I guess I've been rocking the leather skirts pretty much non-stop lately. I got this one at this great shop in Spokane called Drop Yer Drawers, and the guy who owns it is this crazy hippie old guy. He always starts talking to you and you end up having some weird conversation with him for much longer than you intended. That time I ended up walking down the street and bringing back some teriyaki lunch for us and he gave me this skirt in return for lunch. Kind of free skirt? Pretty great.
It's getting pretty chilly up here. It's only just ventured above 40 degrees fahrenheit. Brrr! I tried taking photos inside today but I just don't like them very much. Natural lighting is so much better than indoor lighting.
I am going to make a prediction that snow will be here in two weeks.
Oh, and I did another DIY. Acid Wash!
The first is a black Judas Priest tee that I had.
Then, I had this denim shirt that was too big for me, but I wanted to test out Acid Washing denim. I'm gonna give it to my mom. I would say it's a success, so now I'm on the lookout for more items to acid wash. It's totally fun.
Thanks everyone for commenting and following me, both here and at places like Lookbook, Chictopia and Weardrobe. Sorry if I haven't been the best at getting back to those of you who follow and comment! I am trying to get to y'all!