I had a feeling earlier this week that I would be starting into a Bowie kick for a while. I'm head over heels.
I love the vintage vibe this girl has going on. She's one of the models for this season of PR.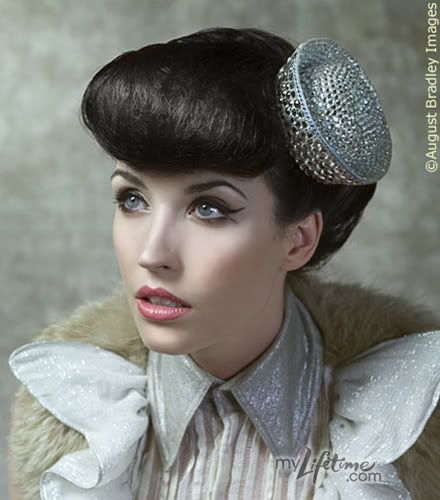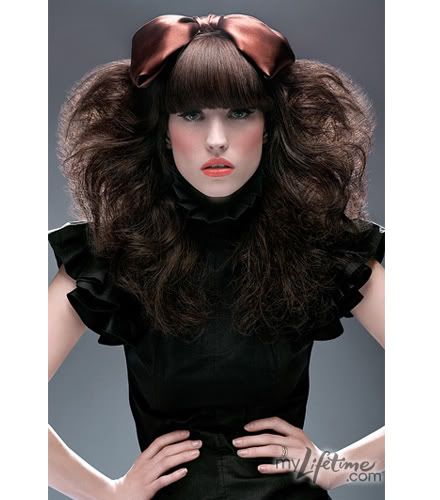 I am currently at work and I am so hyped on caffeine I can barely function. Apparently my threshold for caffeine has diminished considerably since my younger years. I spent around a half hour trying to coax our grinder and espresso machine into making a decent shot and when I finally got one I decided (for some unknown reason) to drink it in the form of an almond latte. That was like four hours ago. I feel like some 5 year old ADD kid, bouncing off the walls, but since I am at work all this bouncing is restricted to my mental state. BZZZZZZZZZZZZZZZ.
So if this post seems like it's on crack, that's why.
In other exciting news (though I'm not sure if my caffeination counts as news, per se), today I turned in my application for grad school! Now I just have to get to work on my portfolio!!! (I think caffeine probably induces excessive usage of exclamation points and parentheticals- just a warning). I am applying for a fashion journalism program and I hope to someday work for magazines! Yay! I'm not sure if I'll end up being a fashion journalist or some other type of writer, but publications seems like the right route for me. I'm not really too into writing about high fashion and designers- more into the decor/individual style/local style aspects of fashion journalism, but it will be a good way to get a strong foundation for mass media writing and magazine journalism. The courses seem really really interesting and it's in San Fransisco- which seems like a city I could deal with. Plus, I have family in San Fran, so that's really nice.
I just got accepted for a blogging position at a magazine, so that's cool too! There's a fashion show here in town at the end of the month (probably the only fashion show in the entire state this year), so I'm going to try and see if I can get in as a member of the media. I've never been to a fashion show ever so even if it ends up being some dinky Alaskan version of a fashion show (though I think it'll be pretty good, the label is really great), I will be super excited to attend.
"The only real elegance is in the mind;

if you've got that, the rest really comes from it."




quoted in Newsweek (Dec '62)